FORT WORTH, Texas — Local attorney Joseph P. Horn knows how to read the environmental tea leaves. In 2019, he and others met with the Fort Worth City Council and warned about the country's lack of preparedness for a global pandemic and the failure of Texas's electrical grid.
Horn and an eclectic group of nearly 30 well-known community leaders — including a former mayor, a former city councilwoman, the current superintendent of FWISD, and others — hope those catastrophes drive home the need for their ambitious project.
The consortium of local power brokers who are in the process of willing into existence the International Environmental Complex — known as Ecoplex — hope to create a space that houses an environmental think-tank, a training facility for up-and-coming innovators, and a museum that highlights both the issues facing our environment and possible solutions to those problems.
The project's mission statement is a sprawling latticework of grand concepts all tied together by two common ideas: sustainability and collaboration.
Horn, who specializes in negations and conflict resolution, hopes to remove the political vitriol from the conversation about the environment and instead bring stakeholders from both the business world and environmentalists to the table and find solutions to some of the world's most pressing environmental problems.
"My position is that if you care about people, you're an environmentalist," he said. "If you care about your lawn, you're in an environmentalist in some ways."
As corporations and companies of all sizes have begun to focus more on sustainability, Horn believes a project like the Ecoplex could change that conversation — including everything from the materials used in construction to becoming less dependent on the electric grid.
"As companies focus on technology and innovation has shifted, we construct buildings out of what's called LEED platinum, which is the standard of what's considered sustainable building," he said. "I've talked to the architects and other thought leaders who say that is old technology.
"What we want to do is design a complex that generates all of its power," he continued. "We need to process all of our waste onsite. We would monetize waste because it's something that we all have in common."
The stakeholders have been working on the project for about five years but have only recently begun to make the details public. The project is about to enter a funding stage, during which Horn and the Ecoplex's leaders hope to hire a full-time staff.
Though other cities have contacted Horn about housing the project, the group believes that building it in Texas is important because it would be "transformative."
"If you're putting in California, we don't think anybody would really care," he said "You put it on the East Coast, we kind of think it probably would never happen.
"We need to do it in Texas because it would be transformative," he said. "Texas must focus more on research. California, for example, spends almost five times more in research and development than in Texas. And if you talk with some of the companies here in Texas, they say if they want research, they go elsewhere. We think we need to change in Texas and make it more business oriented — more innovative and futuristic."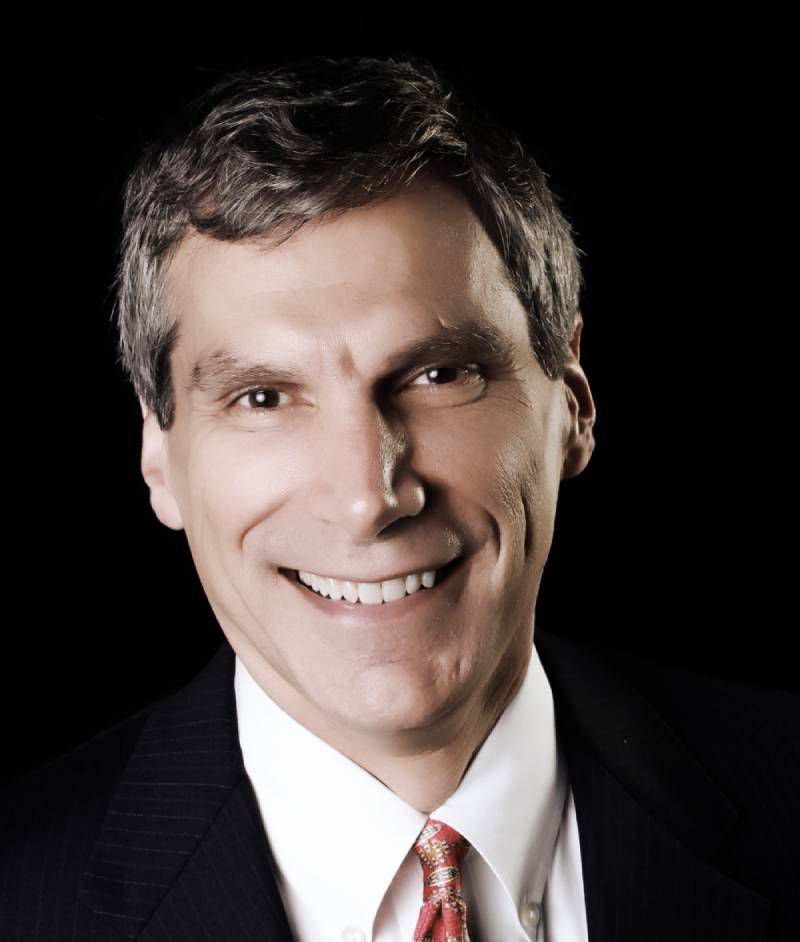 Horn and others hope the Ecoplex will become an anchor organization for environmental groups, who he says are generally controlled by one or two people.
"I call it philanthropic welfare," he said. "What we need to do is focus on solutions, innovation and bringing industry and NGOs together. We've found over 600 national and international environmental organizations in the United States. If you asked someone right off the street to name an environmental organization, most people would struggle to name one.
"So you have all these different 600-plus echo chambers in small groups out there, and nobody knows what they're doing," he continued. "You have corporate America, which is doing a lot in terms of sustainability, but again, a lot of people don't know what they're doing. We want to promote what other environmental organizations and corporations are doing to help the environment."
Horn believes that there's a lack of leadership on the environment because it's become so politicized. He says he identifies as neither Republican nor Democrat, and he has never been a paying member of an environmental group.
"If the government cannot provide that leadership, then maybe it's time for the private sector to join together and do it," he said. "When we started building up support, it wasn't hard to get these folks to the buy into the project. Each one of us has the concern about the feature and the concern for our kids and future generations. I think we all share a belief that we want this world to be better than when we came into it and we don't believe it is right now."
For more information, visit ecoplex.us.