FAIRPORT, N.Y. — Fairport is sharing an outdoor poetry experience for the community to help celebrate National Poetry Month.
Fairport is a Tree USA Destination, so volunteers on the Fairport Tree Board are using trees along the canal path as a backdrop for some uplifting and inspiring poetry.
"I went to the park — it was a marvelous sight, when I saw in the dark — a pint of such might," read Natasha Besch-Turner, a volunteer with the Village of Fairport Tree Board.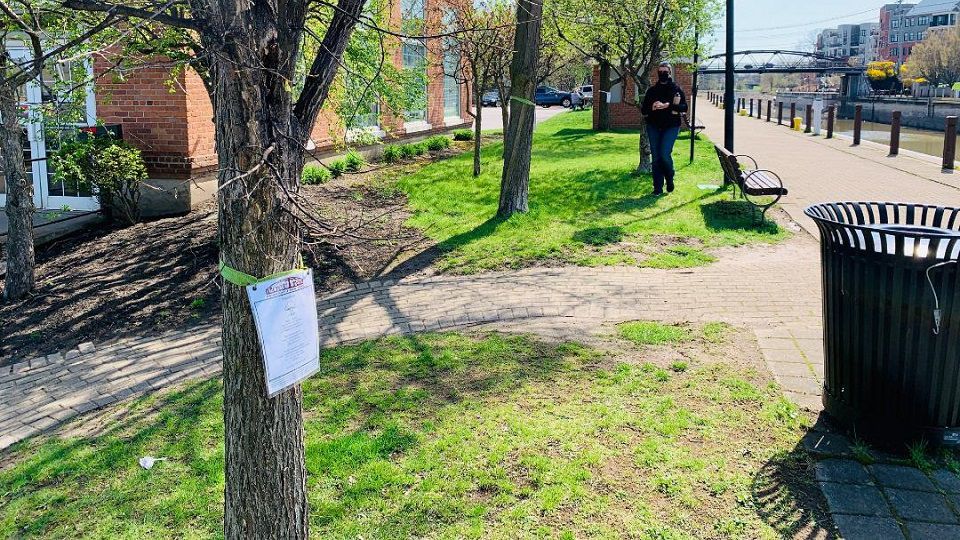 That is just one of 45 poems part of the Poet-Tree Installation. Many of the poems are written by students at Fairport High School. Each poem is attached to a tree in the heart of Fairport. All of them are accessible by walking.
"We have them on trees that are big and majestic or standing alone on the sidewalk," said Besch-Turner. "We have poems hanging on small trees in a group. There is really a little bit of something for everyone. Poetry is an event that doesn't really ask anything from anyone. It is just as much time as you're willing to give to it. We have poems here that are profound and uplifting. We have camping poems that are amazing. It is just an opportunity to enjoy nature and get some art in along with it."
The trees holding the poems are located along the canal path east and west and on both sides of North Main Street. The Poet-Tree experience continues all month in Fairport leading up to Arbor Day on April 30.