The recently passed New York state budget ushered in a new era of electrification: It mandates that new construction in the state is powered by electricity starting in 2026. It also authorizes the New York Power Authority (NYPA) to build renewable energy projects and ensures that the state's largest buildings and campuses are powered by renewables.
Several of the just-passed proposals were part of the Climate Action Council's scoping plan, created to ensure that New York meets its goal of reducing carbon emissions 85% by 2050.
The scoping plan was passed in December by a 19-3 vote of the Climate Action Council (CAC).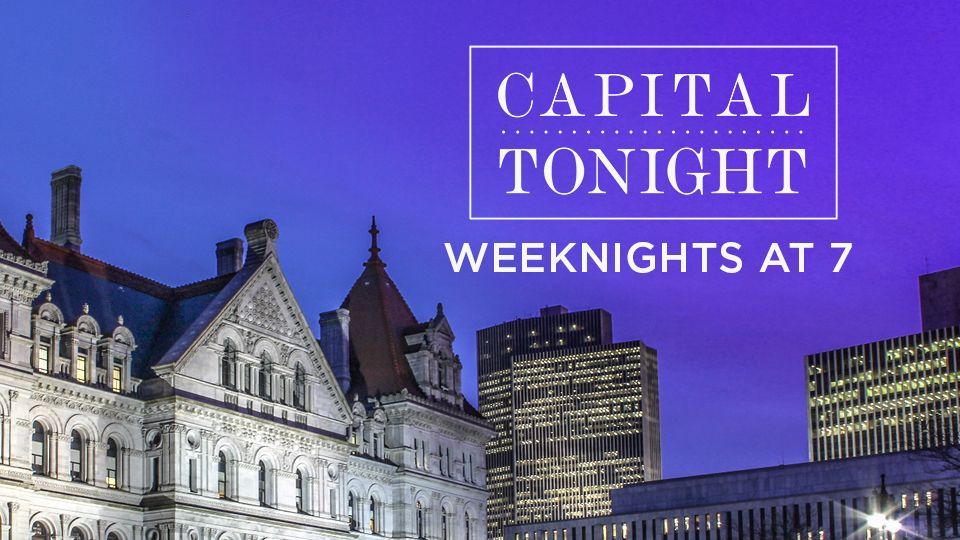 Both Gavin Donohue, president and chief executive officer of the Independent Power Producers of New York, Inc., and Dr. Bob Howarth, the David R. Atkinson professor of ecology and environmental biology at Cornell University, served on the Climate Action Council (CAC). Donohue was one of three "no" votes on the scoping plan while Howarth voted "yes" with the majority.
Both discussed elements of the budget with Capital Tonight.
While they disagreed on multiple issues, they each stated that the nascent Cap & Invest program was promising.
A little background: The goal of this program is to set a cap on greenhouse gas emissions. Companies that pollute will ultimately purchase pollution allowances. Shares of that revenue would be invested in a variety of programs, including for people in disadvantaged communities to help cover utility bills, transportation costs and decarbonization efforts. Regulations around New York state's Cap & Invest program are currently being developed by the Department of Environmental Conservation (DEC) and the New York State Energy Research and Development Authority (NYSERDA).
"I just think the fact that we finally have a program in place on Cap & Invest, where we're going to actually try and put money into this program to build the next generation of resources, is a positive outcome," Donohue said.
"Cap & Invest isn't in the budget by name, but they've certainly given it their blessing in principle. That's directly out of our Climate Action Plan," Howarth told Capital Tonight. "I think the budget goal of making sure that money from that goes to rebates to consumers, 30% of it…with the rest for a dedicated fund to move forward on the implementation of the scoping plan, is important."
There was no agreement between the two on the benefits of the Build Public Renewables Act, which authorizes the New York Power Authority (NYPA) to build renewable energy projects.
"It's really not warranted…what I feel that this language does, is, it puts a disincentive to the private sector to commit to New York," IPPNY's Donohue said. "Keep in mind, the New York Power Authority doesn't pay taxes. The people I represent pay $1.7 billion in taxes every year across this state."
Howarth disagreed.
"Gavin's job is to represent those power producers, right? That's what he does, so he's trying to do that. I think we have to move as aggressively as we can towards renewable electricity and I think putting the New York Power Authority into the mix will move things ahead faster," Howarth said. "I disagree with Gavin. I don't think the people he represents are moving fast enough on their own."
Speed is critical to Howarth who also wanted the state budget to move faster on electrification.
About 35% of New York's greenhouse gas emissions come from buildings. The CAC's scoping plan included mandating electrification of existing buildings, not just new construction, something Howarth says will still need to happen.
"There's no way to reach the climate goals set out in the climate law without moving to beneficial electrification, including in our existing housing stock," he said. "We have 6 million single family homes in New York that are heated with fossil fuels right now. The CAC's plan calls for moving to retrofit those."
Howarth said we need to be retrofitting homes at a rate of about 10-times faster than the state has been doing over the last year.
But according to Donohue, this is one of the failures of the Climate Leadership and Community Protection Act (CLCPA) — that there was no money attached to it. He voted "no" on the Climate Action Council's scoping plan back in December because of what he called the "affordability aspect" of it.
"Residents of New York are going to have to pay somewhere between $25,000 and $50,000 to retrofit their house in upstate New York," Donohue said. "Somebody tell me how we're going to pay for that."
Howarth is aware that many people are concerned about the cost of retrofitting their homes, but he said there are ways to cover them.
"The trick is how do we help people with that upfront capital cost? I think the best way to do that is have the utilities provide that upfront cost and then the consumer pays back their normal rate payments over time," Howarth explained.
Both see very different challenges to reaching the state's climate goals.
According to Donohue, reaching the goal of 70% renewables by 2030 is attainable, but there is a "but."
"The big magic, I call it, is 2030 to 2040 when we're supposed to have zero emissions. If we're going to replace natural gas in this state today, what is the fuel source that's going to replace that? And the answer from New York state today is, we don't know," Donohue said.
The goal of the state is to ensure that whatever fuels do replace natural gas, that they are renewable and "dispatchable," which means they are available 24/7 and can be turned off and on immediately. Hydropower is dispatchable, but Donohue says there is not enough hydropower to replace the natural gas used by New Yorkers.
About 80% of today's electricity in New York City is run on oil and gas.
"We want New York to say, we want hydrogen. We want renewable natural gas. We want carbon capture. All these things are innovative technologies that are not commercially readily available or really affordable, but we've got to start putting a market in place if we're going to attract those private jobs," he said.
Howarth disagrees that the greatest obstacles to meeting the goals of the CLCPA are technical.
"We know how to move the state to a 100% fossil fuel-free future. The technology has been around for more than a decade to do that. And it's actually cost-effective," Howarth said. "Our challenges are political and educational. Letting people know why it's good for the state. Letting people them know why they can afford it."