Here's the short version:
Monsanto sent several Freedom of Information Requests (FOIL) to the University at Albany regarding Dr. David Carpenter, a PCB expert
UAlbany then launched a disciplinary investigation into Dr. David Carpenter based on those FOIL requests
Monsanto reads about UAlbany's decision to launch a disciplinary investigation into Carpenter
Using UAlbany's investigation as a legal basis, Monsanto seeks the legal right to dig further into Carpenter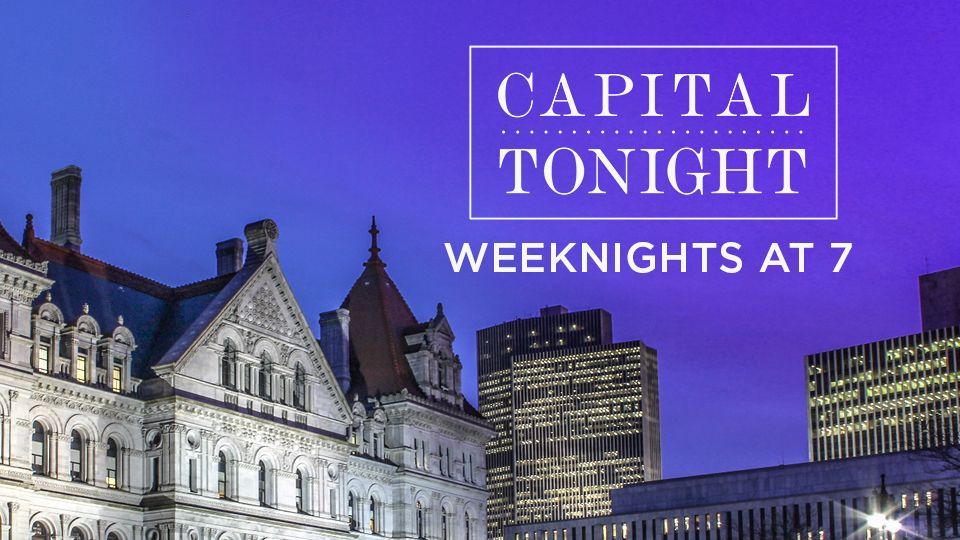 Here's the long version:
The chemical giant Monsanto is seeking an emergency order to engage in additional limited discovery regarding the disciplinary investigation by the University of Albany of the long-time director of the school's Institute for Health and the Environment, Dr. David Carpenter.
Carpenter is a Harvard-trained public health physician who ran the Wadsworth Lab at the New York state Department of Health. While there, he helped create the School of Public Health at the University at Albany. He is considered an expert on PCB contamination and has published more than 450 peer-reviewed articles.
He also frequently testifies as an expert witness in toxic tort cases against companies, including Monsanto.
According to a court filing, the company is looking for information related to Carpenter's research and his funding sources for that research.
The filing is the next chapter in a saga that began last year when the University at Albany launched an investigation into Carpenter that deals with "a matter of compliance" related to his work as an expert witness on PCB contamination against Monsanto.
According to the Albany Times Union, which first reported on this issue, the university initiated an investigation into Carpenter after several Freedom of Information Requests (FOIL) were sent by Shook, Hardy & Bacon, a law firm representing Monsanto. The FOIL requests were focused on the compensation that Carpenter receives for his work as an expert witness.
Here's where the story gets complicated, and touches upon both the mechanics of being compensated for expert testimony, and whether studies paid for by that money should be viewed through the same lens as corporate-backed studies.
Carpenter doesn't keep the money he receives for his testimony. Instead, he uses the money to support research programs, including his own, at the University at Albany — something the university has been aware of and Carpenter has disclosed.
"My manner of handling these funds was approved by two different vice presidents for research," Dr. Carpenter told Capital Tonight. "I have violated none of (the university's) laws regulations or policies."
At one time, Carpenter had a separate account with the SUNY Research Foundation where he could deposit the funds he earned as an expert witness, and then use those funds to support students. But about three years ago, the university told him this method wouldn't work anymore.
"What I do now is I invoice the law firm and have the checks made out to individual students or staff members. These are my graduate students. Many of them are not doing anything related to PCBs or Monsanto. They're working on air pollution; they're working on other issues."
Why has he opted to use his compensation this way?
"The university doesn't have adequate resources to support graduate students," Carpenter explained.
Monsanto claims it's looking for disclosure and transparency because the funding of an expert's research goes directly to that expert's credibility with a jury. The company also alleges that Carpenter hasn't disclosed to publications that publish his research that the money he uses to pay his research students is earned by his expert testimony against companies like Monsanto.
And there's more from Monsanto:
"Dr. Carpenter's prior sworn testimony reveals a potential conflict as he confirmed that he uses money from his expert testimony, on behalf of plaintiff lawyers in PCB cases, to fund University-based research that benefits these same lawyers when he relies on it in court testimony."
Carpenter pushed back on that characterization.
"When I publish things that are not related to PCBs, of course I don't disclose that I'm involved in litigation around PCBs. Many of my publications pre-date anything related to (my being an) expert witness, even though it's on PCBs," Carpenter stated.
In a statement to Capital Tonight, Monsanto defended its practice of foiling expert witnesses, which could be seen as a strategy to discredit them. According to some reporting, Monsanto can be aggressive when engaging both scientists and journalists.
"Our Freedom of Information Law (FOIL) request is common practice in litigation for expert witnesses, and Monsanto's own experts in the PCB litigation have been the subject of several such requests," the statement said.
"In some ways, I don't blame Monsanto," Carpenter responded after the statement was read to him. "I blame UAlbany."
"The university just freaked out at big Monsanto. Why they would continue to pay me without any charge of wrongdoing for nine months and preclude me from doing what I'm being paid for, is beyond my comprehension?" he said.
A statement sent by the University at Albany to Capital Tonight appears to state that Carpenter's role is, for the most part, unchanged.
"…we can confirm that Dr. Carpenter remains employed at UAlbany, continues to serve as the principal investigator on his research grants and to advise PhD students, and was expected to teach this semester until the class was cancelled because it did not meet the minimum enrollment threshold," spokesman Jordan Carleo Evangelist wrote in an email to Capital Tonight.
All false, said Carpenter.
"I was initially blocked from my two federal grants. That was restored in December. I was basically sidelined at the end of May. I was specifically told I could not teach. That remains in effect. The statement that there weren't enough students enrolling in the class, well, of course there weren't students enrolling because they knew I wasn't allowed to teach," he said.
As for what's next, more litigation is likely.
According to Carpenter, the university made some demands on him that he considers to be unacceptable. With his legal team, which is made up of both local and national attorneys, he wants to negotiate with the university to return him to work, especially since Carpenter claims the university has not raised any issues that document any misconduct on his part.
"Frankly, I can't understand why (this is) happening," he said.