Rarely as a meteorologist in Western New York do we talk about earthquakes. That, however, is not because they are uncommon. Many earthquakes happen each year across New York State.
They are usually just not strong enough to be felt or even reported on. Feb. 6, 2023's earthquake was the first notable shake near Buffalo in decades.
Around 6:15 a.m. on Monday, Feb. 6, a violent shake was felt around parts of Western New York. While many thought they heard an explosion, it turned out that an earthquake occurred.
Soon after, the United States Geological Survey (USGS) confirmed that the earthquake measured a 3.8 magnitude on the Richter scale. They reported its epicenter 2 km east, northeast of West Seneca, N.Y.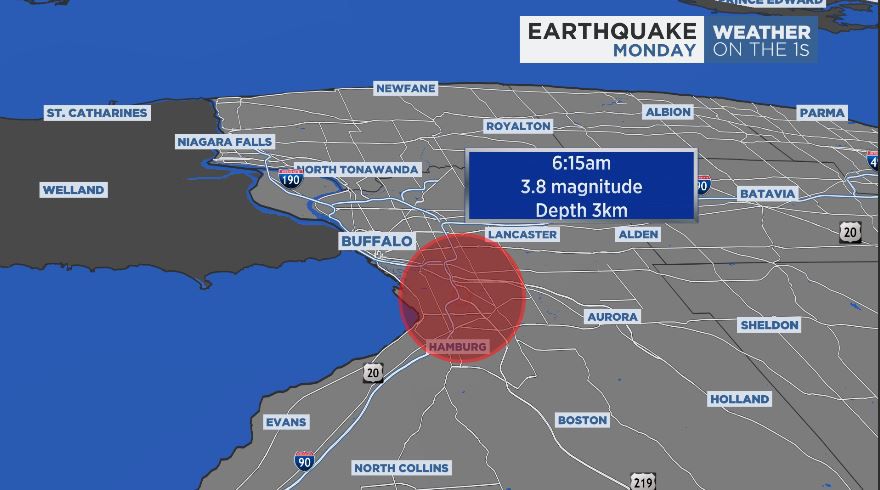 For context, that is just south of Buffalo, N.Y. One reason it made such a loud noise as it affected the area is because it was a shallow quake. USGS reported the depth of the earthquake to be around 3 km, or just under 2 miles.
Because of the lack of depth, the noise we all heard was much louder than those in a more 'traditional' earthquake. The more depth there is within the earth, the less of a boom you hear.
I live north of Buffalo, in Niagara County, and could not hear or feel the earthquake that occurred. So, although it seemed significant to those in the city, the effects were not on too large of a scale. Thankfully, there were no reports of any significant damage either.
When looking at previous earthquakes in Western New York, this earthquake rang in with the fourth highest magnitude ever recorded.
The highest magnitude earthquake ever recorded in this part of the country was on Aug. 12, 1929. That day, a 4.9 magnitude earthquake struck with the epicenter 5 miles south of Corfu, N.Y. near Attica, N.Y.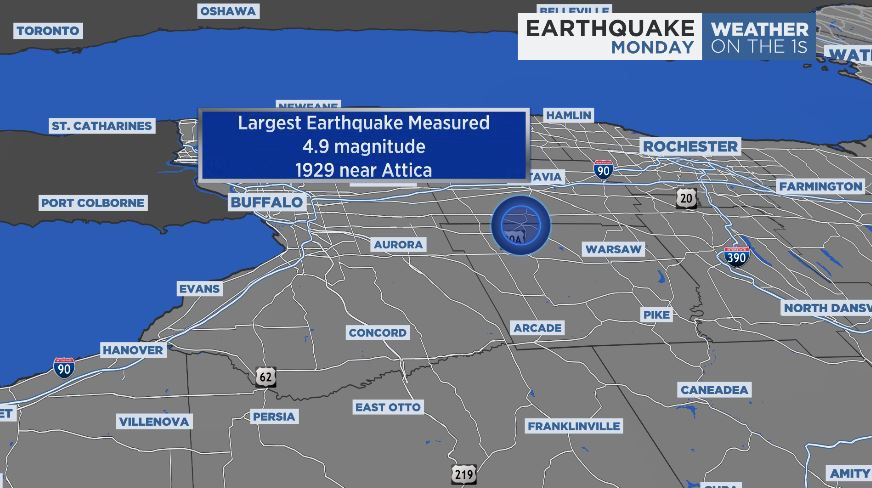 Many asked if this earthquake was related at all to the tragic earthquake that affected Syria and Turkey on the same day. The answer is no.
While that earthquake had aftershocks reported many countries away from its epicenter, this earthquake was an entirely separate event.
For more blogs about the weather or for a localized forecast Meteorologist Kaylee Wendt on Faceb​ook, Instagram, and Twitter!