Pursuing meteorology was a simple decision for me. As I look back on so many memories from childhood, it's easy to see the natural fit between my experiences and forecasting the weather.
---
What You Need To Know
Pursuing a degree in meteorology takes determination and a love for all things weather


The degree requires A LOT of math and science


There are many careers paths you can take using the degree, and most DO NOT involve television


It is a humbling, yet rewarding career
---
One of my earliest memories was roller blading in my driveway. While outside with my dad, a thunderstorm was brewing, and I was terrified and ran inside. At the time, I didn't know it, but the fear would spark an interest in storms and the atmosphere.
I always was an inquisitive kid, asking 'why' to just about anything. Earth Science class was a place where I got the answers to a lot of my questions.
The topics covered in that class, including a weather segment, made it something I looked forward to attending. My teacher played a big part in that as well. She encouraged me to go after a career in atmospheric science because of my interests and my ability to talk a lot.
My mother lovingly calls it, 'the gift of gab.' Once I decided being a meteorologist was the path I wanted to chase, I started looking at colleges that supported that dream.
Living in Western New York is an ideal place for a meteorologist to live for obvious reasons. Lake-effect snow is a phenomenon unique to the area. I knew I wanted to study what affected me my whole life, so I looked for schools in the area.
I went to The College at Brockport for 2 reasons–the cost of in state tuition and the quaint meteorology program they offered. If you're reading this hoping to learn about other programs in the country, check out this list here.
Meteorology is a four-year degree that requires a lot of math and science. Each school may have varying requirements, but most programs look similar.
The list includes classes from introduction to meteorology to dynamic meteorology. Sprinkled in between are synoptic meteorology classes, thermodynamics, radar and satellite meteorology and many more. Outside of specific weather based classes, calculus and physics play a huge part in the curriculum.
One common misconception about a degree in meteorology is that you have to use it to be on television. Although that is the route I went down, there are many other things you can use this degree for.
You can work with the government at any National Weather Service office across the country, or you can serve your country either in the Air Force or the Navy. Both require successful meteorologists.
You can work in academia or do private sector work. Some of the private sector options include insurance agencies, energy companies, consulting firms, emergency management services, etc. The list goes on and on.
The National Weather service compiled a list of more jobs and the expected income in some of those roles. You can find that list here.
I can only speak to a career in television but can tell you it is a humbling yet rewarding job. Every day provides a different challenge, especially in the different seasons we experience in Upstate New York.
Using the green screen or Chroma key wall presented its fair share of challenges at the beginning of my career. After nine years, that has now become second nature.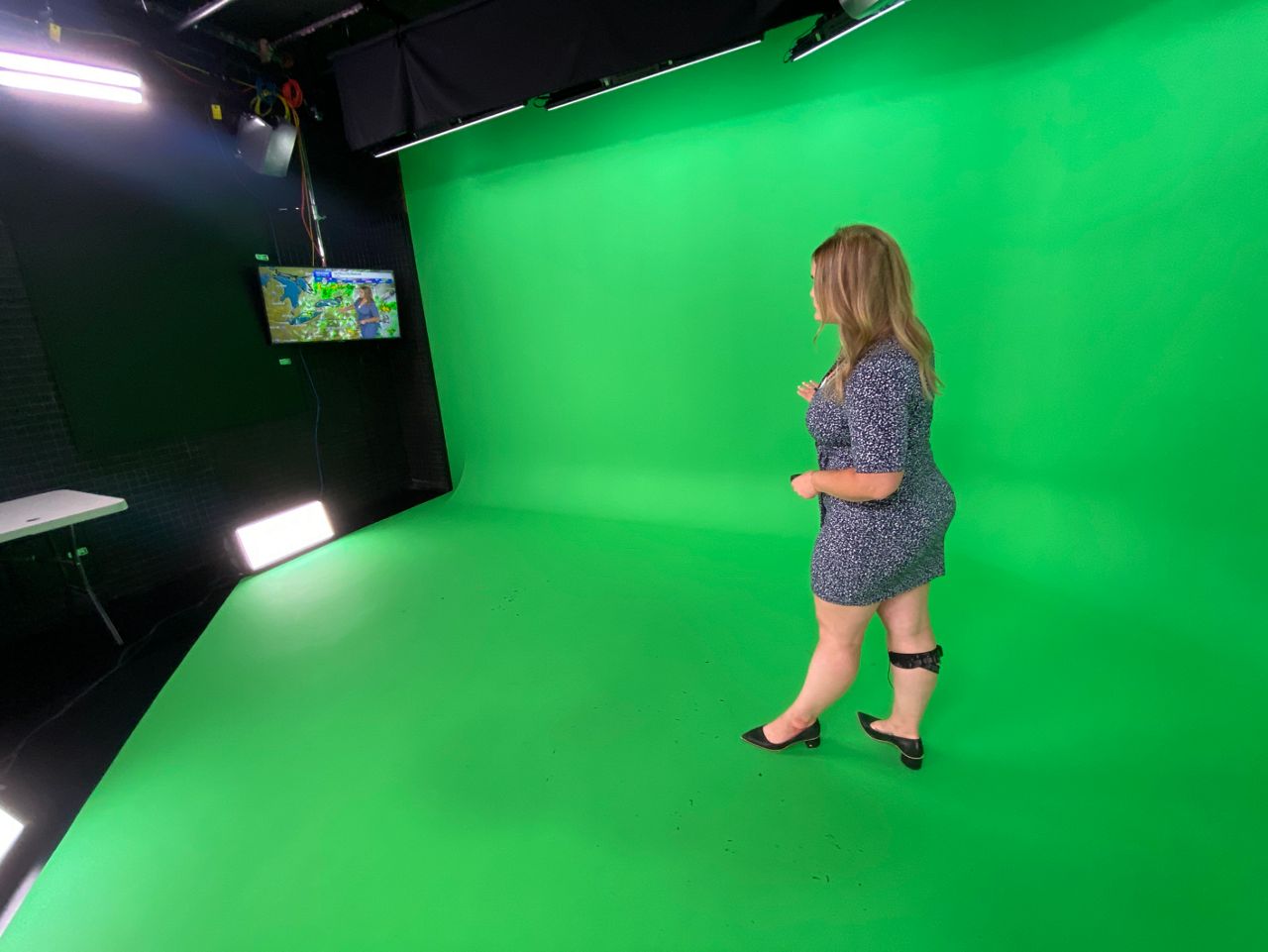 Day-to-day, I am responsible for not only doing research into what the weather forecast will be, but creating the weather graphics you see on TV. I also update our Spectrum News Weather App, the Spectrum News website and write blogs like the one you are reading today.
Updating social media accounts to ensure everyone is up-to-date is another part of the career, in addition to updating what you see on TV every night. It certainly keeps me busy!
If you have specific questions about the career or are interested in learning more about anything I mentioned above, all you have to do is ask! I'll be here for you, come rain or shine.
For more blogs like this one, follow Meteorologist Kaylee Wendt on Faceb​ook, Instagram and Twitter!
Our team of meteorologists dives deep into the science of weather and breaks down timely weather data and information. To view more weather and climate stories, check out our weather blogs section.