If you are ready for an outdoor adventure and you just can't wait to get out to the campground this summer, I'm with you! Whether you are an avid outdoor enthusiast or just a once-a-year camper, your time in the out-of-doors can be coupled with eco-friendly practices. Taking a few easy steps in preparation for and while camping can help to conserve and protect the very nature we so enjoy!
---
What You Need To Know
Camping sustainably enriches our connection with nature


Environmentally friendly packing is easy and cost-effective


It's not only what you bring into the campground but it's what you do while camping that counts
---
It is our deep-rooted responsibility to care for the environment, so why not do it while we're immersed in the wilderness? I came up with a method called SODAPUB that can be used as a guide for a more mindful preparation ahead of and during your camping trip.
Say no to disposable drink bottles and choose reusable containers.
Opt for natural and organic food products as much as possible.
DIY snack foods packed in reusable containers.
Adhere to campfire safety plans.
Pack used pre-owned camping gear instead of buying new.
Use Earth-friendly self-care products without harmful chemicals and try to conserve the water you use.
Bring out of the camp what you bring in – leave no trace that you were there.
Living in a world where you can get nearly every need at the click of a finger, it's easy to fall into the trap of grab-and-go food purchases, especially while traveling. Let's face it, to-go foods are convenient, but when we end up grabbing prepared food items, we are generating extra trash and plastics along the way.
With a small amount of planning ahead, you can pack healthier, more cost-effective and less wasteful snacks for the trip.
Of course, there may be a few last-minute items you might need to get from the camp store. If so, be on the lookout for the least-artificial packaging and try to stick with Earth-friendly, biodegradable containers.
These are just a few simple eco-packing ideas and a good place to begin if you are looking to become a more responsible camper.
Since you'll be outdoors, why not get moving? Walking or biking while on camp property is not only healthy for your heart and mind, you'll save on fuel spending and refrain from adding harmful gas to the environment. When possible, it's also a good idea to choose a campground that's not too far from home.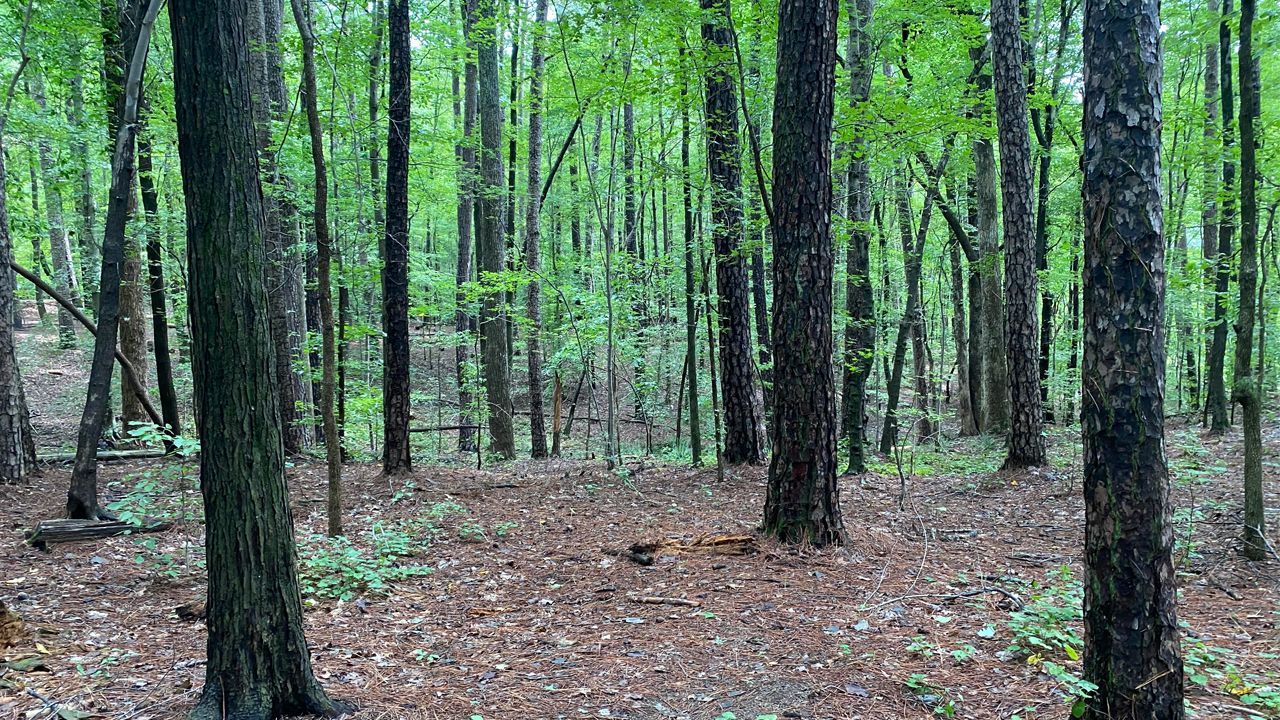 In an effort to keep waterways clean for wildlife, it's best to not allow personal rinse water to run off into nearby lakes and rivers. And it's important to only pitch a tent in an established camping area instead of making a new print on the ground.
Before your next camping trip, why not follow a few of these camping tips? If so, you'll be sure to find how eco-friendly camping enhances your bond with nature.
Now get out there and enjoy the fresh air and some wild sights! Being out in nature helps to build a positive mindset and we can easily give back to a landscape that provides us with so much. Please share your camping photos with us on the Spectrum News App.