There are four strong incumbents in the Triad, three Republicans and one Democrat, and each will go on to the General Election. Reps. Virginia Foxx, Richard Hudson and Dan Bishop each won their primary contests.
Rep. Kathy Manning did not have a primary challenger.

The balance of power in Washington, D.C., could depend on how North Carolina voters swing in just a handful of elections in November.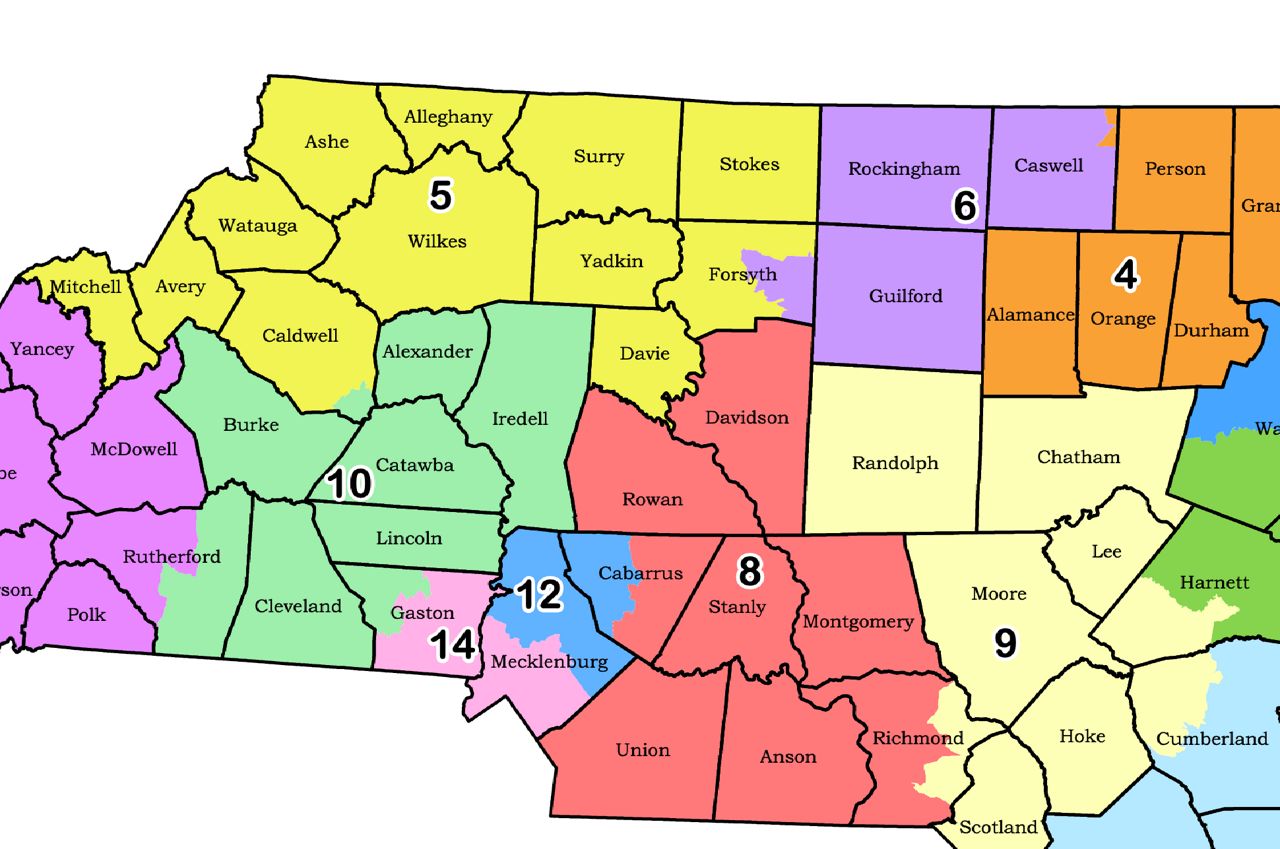 Rep. Madison Cawthorn late Tuesday night conceded in the Republican primary for the Congressional District 11 seat. Former state Rep. Chuck Edwards held a slim lead at 10:30 p.m., with 99% of the ballots counted.
Soon after polls closed Tuesday, The Associated Press said Budd won the GOP nomination primary race for U.S. Senate.
Former state Supreme Court Justice Cheri Beasley, who has been the Democrats' presumptive nominee for months, easily won her party's nomination.
Another focus in this year's elections will be how candidates endorsed by former President Donald Trump, like Budd, Cawthorn and Bo Hines in the 13th, do in the primaries. Many see those elections as indicators of how much influence Trump still has over the GOP.
In a crowded field with seven candidates, results for the Republican nomination in the 6th District were incomplete late Tuesday night. Christian Castelli had opened a lead over Lee Haywood, Mary Contogiannis, Gerry Austin and Laura Pichardo with 39.6% of votes counted.
No Democrats filed to run against incumbent Rep. Kathy Manning.
The 6th Congressional District, in the heart of the left-leaning Triad, is seen as a generally safe district for Democrats. It includes Guilford, Rockingham and Caswell counties, and part of Forsyth County.
Rep. Virginia Foxx has represented the northwest corner of North Carolina since 2005. She defeated Michael Ackerman in the Republican primary, The Associated Press reported Tuesday evening.
Foxx will face Democrat Kyle Parrish in the November General Election. There was no primary for the Democrats since only one candidate filed for the district.
The 5th District runs from the Tennessee border to Winston-Salem. It's an overwhelmingly red district and Foxx is likely to keep her job in the House for another two years.
Incumbent Rep. Richard Hudson won the Republican primary, The Associated Press said before 9 p.m. He will face Democrat Ben Clark in the fall.

Clark is the sole Democrat running in the 9th District, so there was no party primary Tuesday. The largely rural district, which includes Fort Bragg, is seen as a safe seat for Republicans.
On the last day of early voting Saturday, Trump gave Hudson his endorsement.
"Congressman Richard Hudson is a tremendous advocate for the incredible people of North Carolina in Congress," Trump said. "As Fort Bragg's congressman, Richard is working hard to advance our MAGA agenda."
There were no primaries for the 8th District. Incumbent Republican Rep. Dan Bishop will face Democrat Scott Huffman in the November General Election.