KANNAPOLIS, N.C. — Veleria Levy admits she spoils her cat Patches.
She set up an area on her porch for Patches that includes sleeping corridors, a scenic view and even a water fountain.
But a few years ago Patches' sanctuary was invaded, not by a stranger, but by a lover named Jack.
"They'd hang out all day, sit over on the side, walk around, go down by the lake," Levy said.
It was a budding romance between the cats until Jack's owner, Jill Roberts, who lived across the street, announced they were moving to Maine. Rather than break up a promising relationship, Levy gave up the stray cat she took in five years ago.
"I'm willing to let Patches go to Maine to be with her boyfriend, well fiance," Levy said.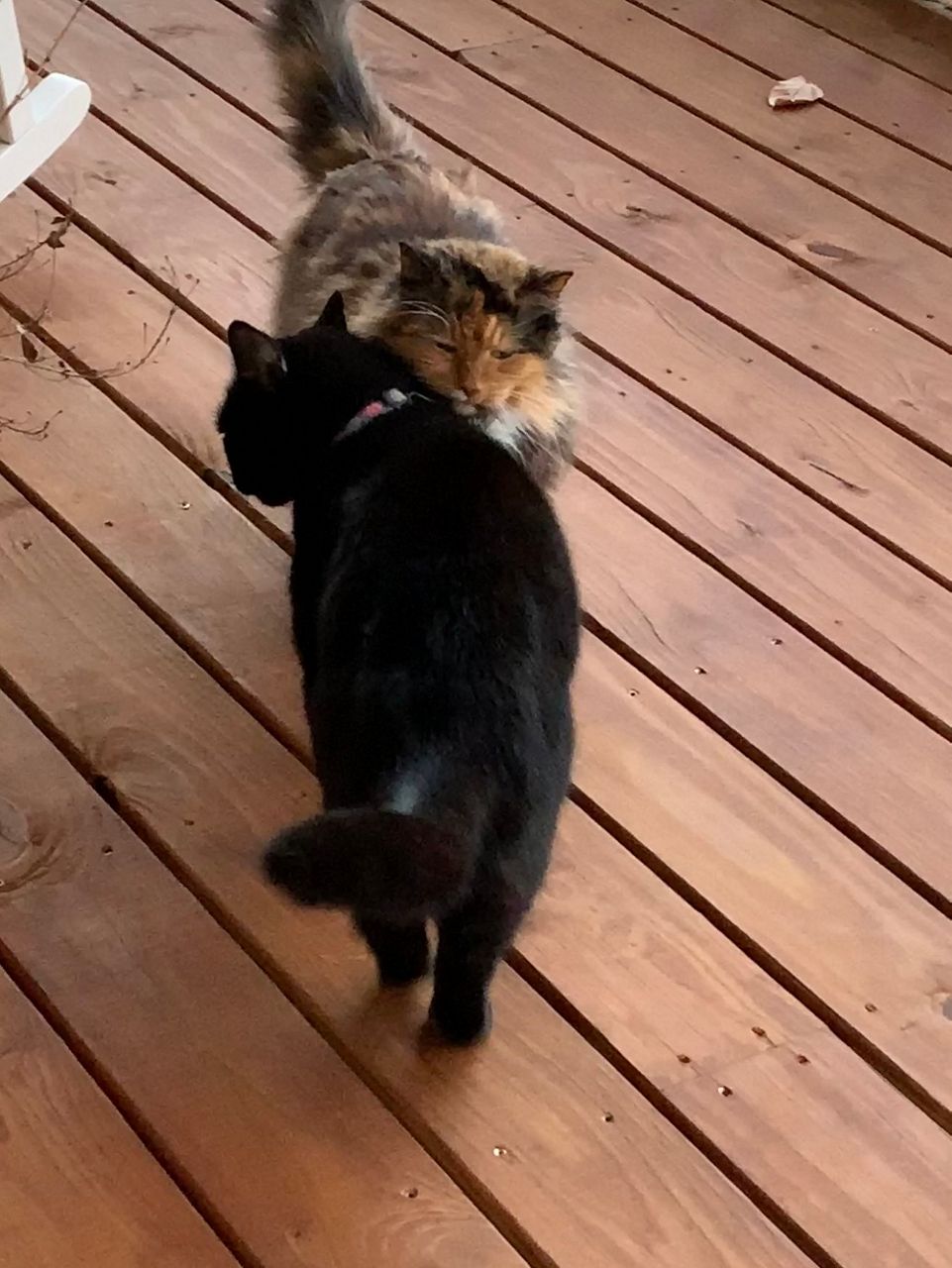 So Roberts, Jack and Patches recently moved into a Charlotte AirBnB. The plan was to live there for a few weeks before going to Maine.
But one day when Patches and Jack were playing, they fell out of the screened-in window.
Patches ran away, and Jack was suddenly alone.
"He actually laid on her bed for days," Roberts said. "He sleeps on her bed all the time."
But Levy and Roberts didn't give up.
They began a massive search to find Patches. They hired a company equipped with K-9s to search for her and put up signs around the campus of Johnson C. Smith University where she was last seen.
Eventually, JCSU Police Officer Matthew Shaw found the cat on his patrol. He called Levy, who coaxed Patches from under a house.
"It was great to see that community manhunt come to an end," Shaw said.
The problem was Roberts and Jack had already moved to Maine.
Patches and Jack did reunite on Zoom, but soon they will live together.
This summer, Levy will drop Patches off permanently in Maine and let these two felines be together at last.
Levy and Roberts plan to write a children's book about Patches and Jack.