Tropical Storm Colin was a short-lived storm over the July Fourth weekend, lasting just 24 hours. Interaction with land, wind shear and an approaching cold front all prevented it from strengthening further.
A disturbance near the coast of South Carolina developed into a low pressure system on July 1 and produced gusty winds and downpours, including near Charleston, S.C.
It remained organized long enough to become Tropical Storm Colin the morning of July 2. However, wind shear kept most of the rain and wind offshore, leading to limited weather impacts over the Carolinas themselves.
The system became less organized through the evening of July 2, and dissipated over North Carolina early July 3.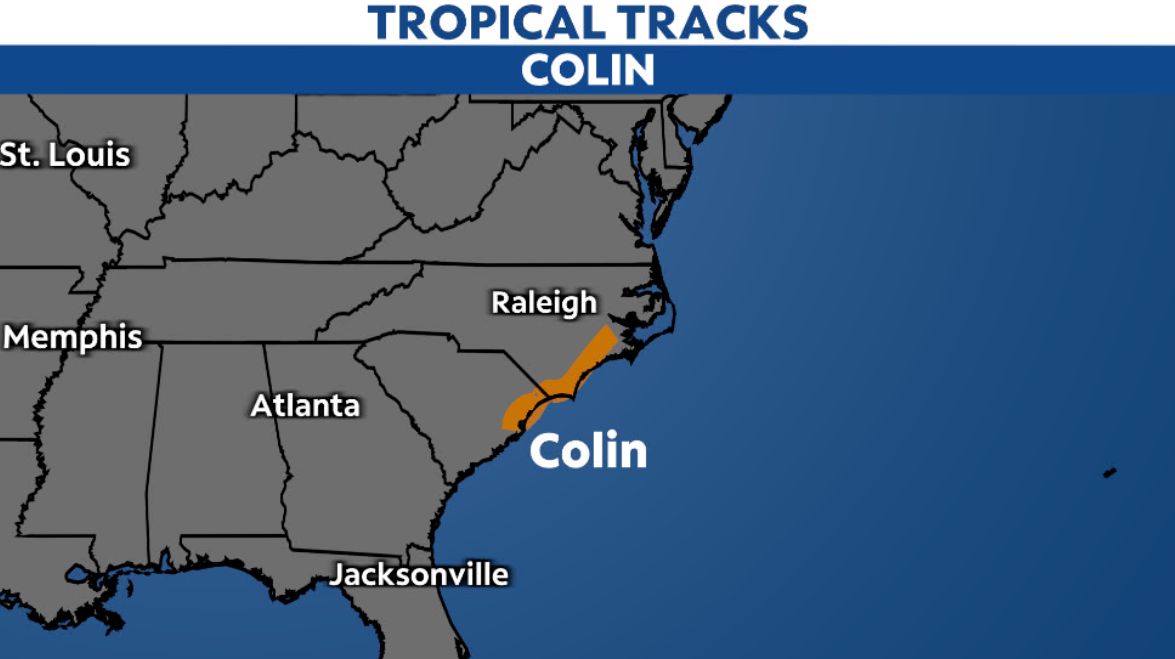 Despite the limited effects overall, Colin still brought localized gusts of 30 to 40 mph and dangerous rip currents in coastal areas.
Read a recap of the 2022 Atlantic hurricane season here.