DURHAM, N.C. — A first of its kind study is underway in North Carolina as riverkeepers work to figure out how prevalent microplastics are in our waterways, and their early findings may be cause for concern.
---
What You Need To Know
Waterkeepers across the state have been taking water samples from 15 different sites since the beginning of 2021


Emily Sutton, a Haw riverkeeper, says they've found microplastics in every sample so far


Consuming microplastics has been linked to health conditions


This is the final year they'll be taking water samples, and the study should be published in March 2023
---
"This is Third Fork Creek. It's very urban. All of this flows into Jordan Lake," Emily Sutton, a Haw riverkeeper, said of the waterway.
Sutton spends a lot of time outside and has been a riverkeeper for about six years.
"We're the boots on the ground who are doing the protection, doing the documentation, taking water quality samples to show people this is a place worth fighting for," Sutton said.
Sutton encounters a lot of litter in waterways.
"We see a lot of Styrofoam in this particular location, but as you see, there's a lot of plastics bottles," Sutton said.
If the garbage isn't picked up, it eventually breaks down. When plastic decomposes, microplastics are created. The microplastics make their way into the environment and eventually into our bodies. According to a 2019 study, commissioned by the World Wildlife Foundation, people could be consuming five grams of plastic every week, which is about the weight of a credit card.
"We are just learning about the health impacts of microplastics. These aren't removed in traditional drinking water treatment facilities. We know it's in our food. It's in shellfish," Sutton said.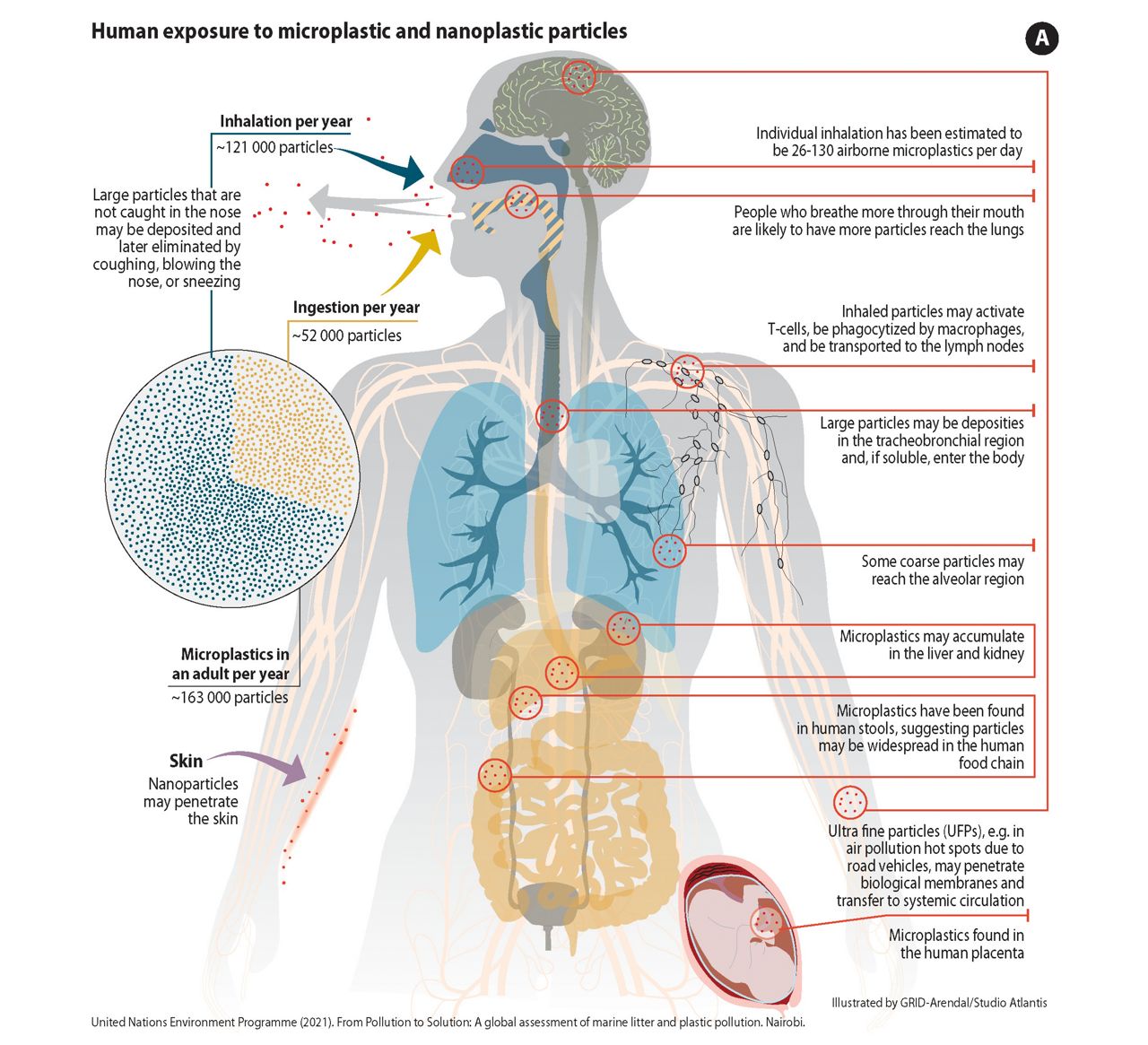 According to a 2021 study published by the United Nations Environment Programme, health conditions linked to chemicals associated with plastics include cell death and DNA damage in lab tests. To learn more about microplastics, Sutton and other waterkeepers across the state have been taking samples from 15 different sites since the beginning of 2021, and early findings are worrisome.
"I can conclusively say there are microplastics in every sample we've taken," Sutton said.
This is the last year they're collecting samples and Sutton hopes the results from this study will lead to legislation that bans single-use plastic like Styrofoam and plastic bags, because she says there's still time to fix this problem.
"I don't think it's ever too late to solve it, because the microplastics are here. Until we solve our addiction to plastic, we're going to have microplastics in our watershed. But it's never too late to take action. It may not be plastic-free but we can always have an impact," Sutton said.
The final report with the data from this statewide study should be published by March 2023.