CHARLOTTE, N.C. — A new treatment for pancreatic cancer is being tested out in clinical trials in several states, and one North Carolina doctor called it "groundbreaking."
The trials are being conducted in multiple cities across the country, including in North Carolina, California, New York, Florida and others along the East and West coasts.
A patient in Charlotte, North Carolina, John Wilbur, said the new treatment has given him some energy back — energy that was depleted when he was undergoing other types of care.
Wilbur and his wife Margaret have been biking for 46 years. They met when they were 17 and got married when they turned 21. Through their years together, biking has always been an activity they have loved, and still is.
When John Wilbur was diagnosed with pancreatic cancer last year, chemotherapy and radiation treatment put the brakes on his favorite pastime.
"Part of the problem was that I was so tired and lethargic," John said. "I had no energy to get out and exercise at all."
One of his other favorite activities is reading. That also became increasingly hard to do. The side effects of the original treatment were taking a toll on his body and mind.
"Sometimes I would read and forget what happened in the last couple of pages," he said.
It wasn't until he started a new treatment in clinical trials that he noticed a big difference. The treatment is known as Renovo RX. It leaves patients with less side effects because it concentrates the chemotherapy on just the pancreas.
"I am more alert more days out of the month," John said. "And we have continued to see on the scans that the tumor has shrunk."
Dr. Eric Wang with Charlotte Radiology said they insert a catheter into the hip of the patient and the device then takes the chemicals exactly where the tumor is located.
"The initial first two phases showed the median survival rate doubled," Wang said. "It's groundbreaking. It is something we are excited to have our hands on and to be able to treat our patients."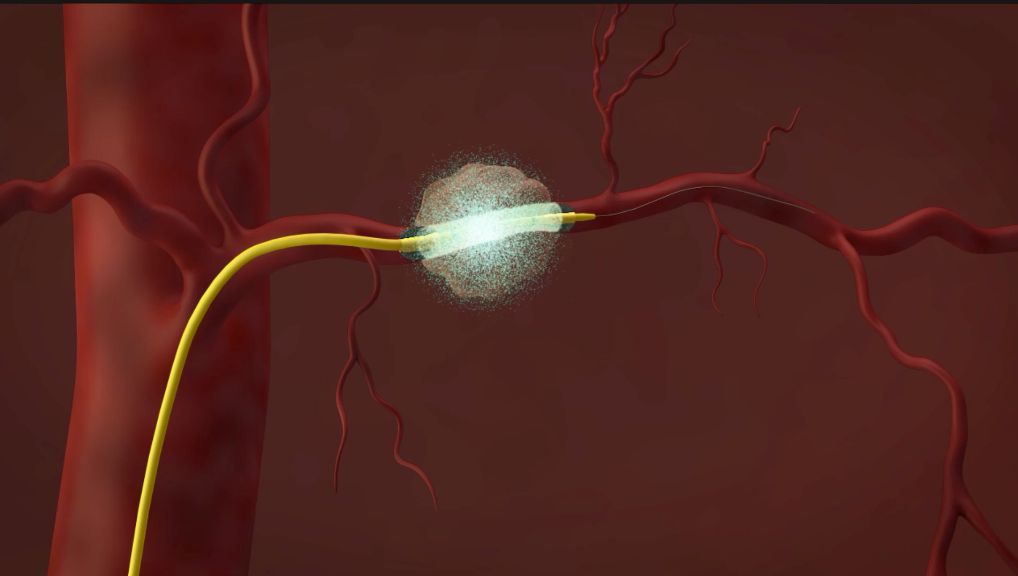 The reason this is so groundbreaking is that pancreatic cancer is a complicated disease. The pancreas is a gland that is involved in many essential functions of the body, and it can be difficult to surgically remove the tumor.
"The pancreas is an organ that is deep within the abdomen so unfortunately when symptoms arise and when the diagnosis is made, the cancer has already spread locally and regionally," Wang said.
Pancreatic cancer is also usually diagnosed in later stages. That's why the National Cancer Institute reports only about 10% of people who are diagnosed with this cancer live past five years.
John Wilbur has now been living with his pancreatic cancer for about a year. He said the treatment has given him a life that he can enjoy.
"I have had the opportunity to see what my four grandchildren are up to or to continue to read, bike and get out," he said.
But more importantly it is giving him more time with the people he loves and cares about, like his wife.
"Since getting news of the diagnosis, each day is really precious, and I am really glad I get to share it with her," John Wilbur said.