CHARLOTTE, N.C. — More than 100 people gathered at First Ward Park Saturday to exercise their right to vote.
---
What You Need To Know
Women's March events happened across the country Saturday


Organizers in Charlotte held their own version of the march as they walked to the polls


The Charlotte march was in honor of Supreme Court Justice Ruth Bader Ginsburg
---
Colleen Thibaut from Belmont brought her two daughters. She says Supreme Court Justice Ruth Bader Ginsburg was an icon for women's rights, and she wanted to make sure her daughters knew that.
"I feel that she paved the way for so many women," Thibaut explains. "I feel very lucky that I can be here and spread the word that voting is important, women's rights are important."
It wasn't just women representing women at the march. Dough Ehlers came with his son.
"It's important for people to vote and have equal rights," Ehlers says. "I think if you hold back one group of people you hold back the whole world."
The marchers walked for about 20 minutes before arriving at the Spectrum Center to cast their ballots. The organizer, Gina Navarette says they wanted to make sure people did more than just walk and voice their opinions.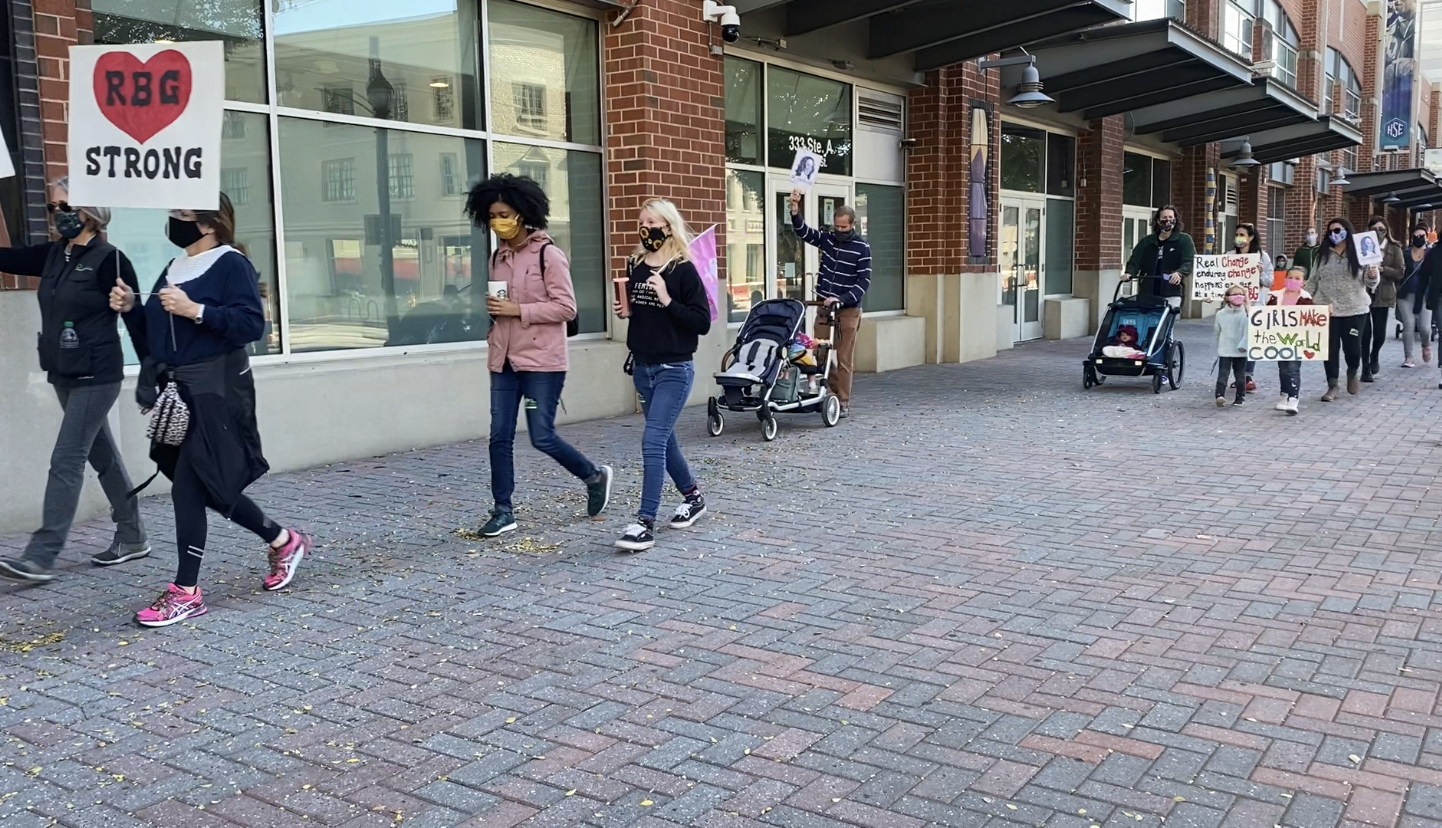 "There are women's marches and rallies all around the country today, but some of them are just doing protest marches," Navarette explains. "We wanted to make it's more significant and intentional, so we decided to march to the polls."
Thibaut says she wants to make sure her daughters know the power of their right to vote.
"I want them to see how people can come together and make a change," Thibaut adds.
Early voting in North Carolina lasts through October 31.