AUSTIN, Texas — Gerry's Partisan Pizza pulled out all of the stops for a free pizza pop-up in the Capital City. While Gerry's isn't your average pizza joint, the group took over Backspace Pizza on Sixth Street for three days to spread awareness about alleged gerrymandering in the Lone Star State.
The political pizzeria is specializing in educating locals on Texas' new 37th Congressional District maps — a controversial topic Gerry's Partisan Pizza's Sam Crawford hopes leaves a bad taste in the mouth of Texas voters.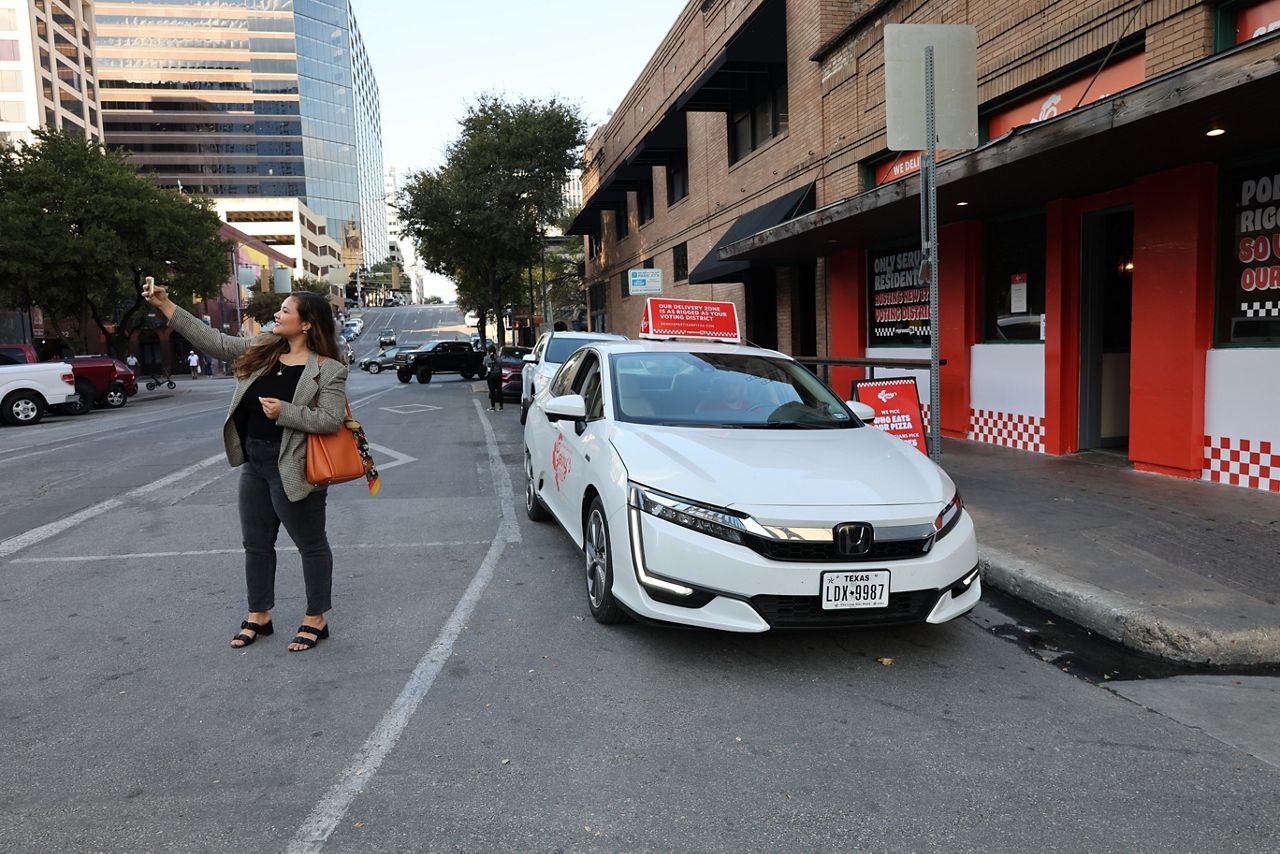 During the three-day event, the group is choosing to only serve customers in the 37th Congressional District based on the political maps approved by Gov. Greg Abbott last month.
"People who live right across the street from the store probably won't even be able to get pizza," said Crawford.
Crawford says the experiment is a metaphor of what could happen if businesses handpicked customers the way he believes politicians are handpicking voters. He added that elected officials are manipulating the boundaries of electoral districts to favor one party, a practice known as gerrymandering.
"Obviously pizza and food is something we all understand. The people we aren't serving, I'm sure they are going to be mad. So what we are trying to do is build a parallel that people should be as angry about their politics as they are about their pizza," said Crawford.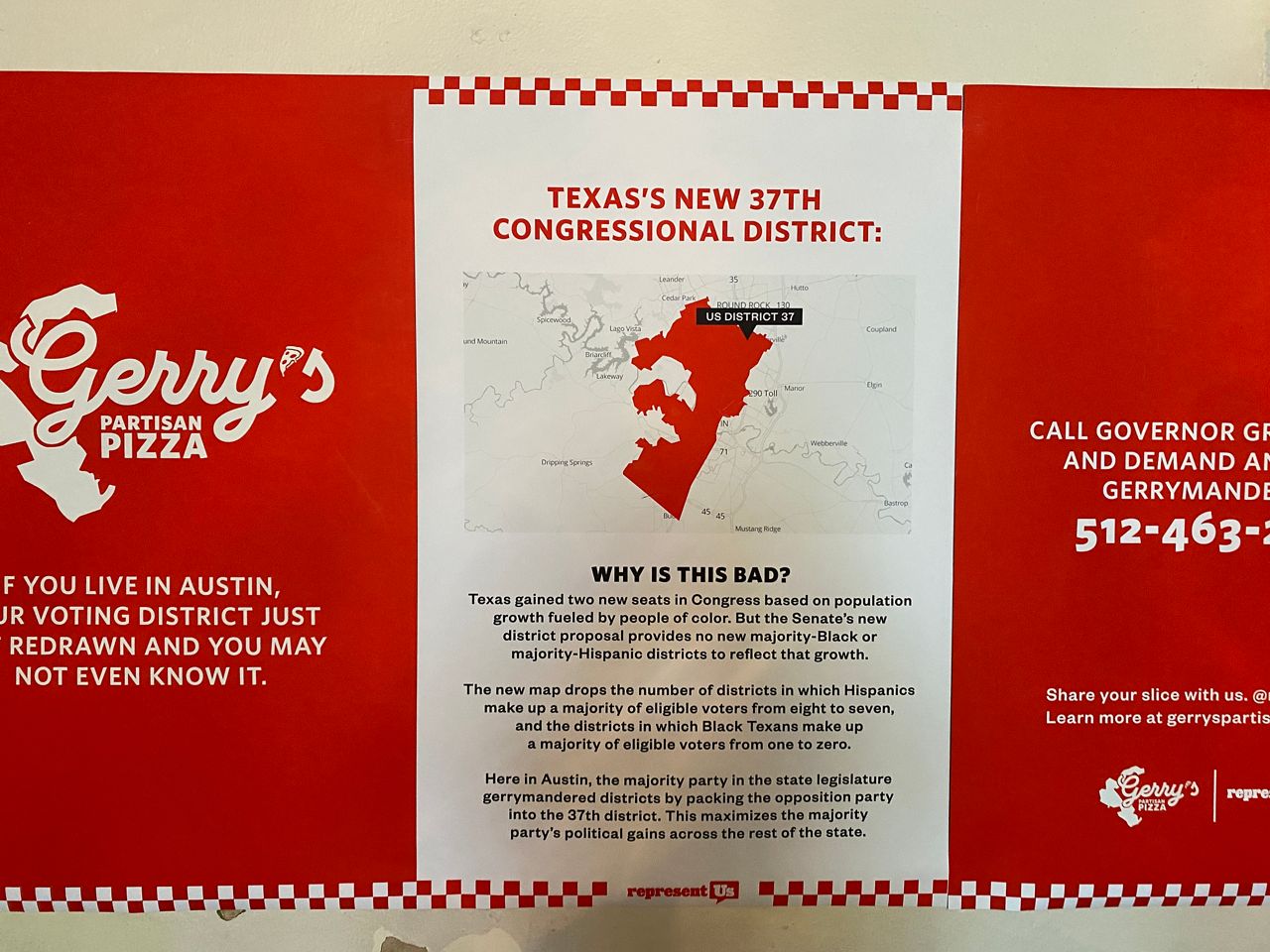 Redistricting comes along every years to coincide with the census count. This time Texas is the only state to add two new congressional districts due to population growth. Those districts were added in the Houston area and Travis County.
"I want people to know what gerrymandering is and how it is affecting the places they live and the districts they live in. People get mad when their order isn't right, but a lot of times, they don't really care who gets elected and who's serving them in their local state representatives," said Crawford.
Democratic U.S. Rep. Llyod Doggett announced he plans to run in the new Austin area district. It's drawn to be a Democratic district but Doggett says the plan overall ignores critical growth in Texas.
"This whole redistricting plan is as sorry a gerrymander as any of the ones that sent me from here to Mexico. And it was adopted for all of the wrong reasons and it totally ignored the fact that people of color are responsible for 95% of growth from the past decade of our state," said Doggett.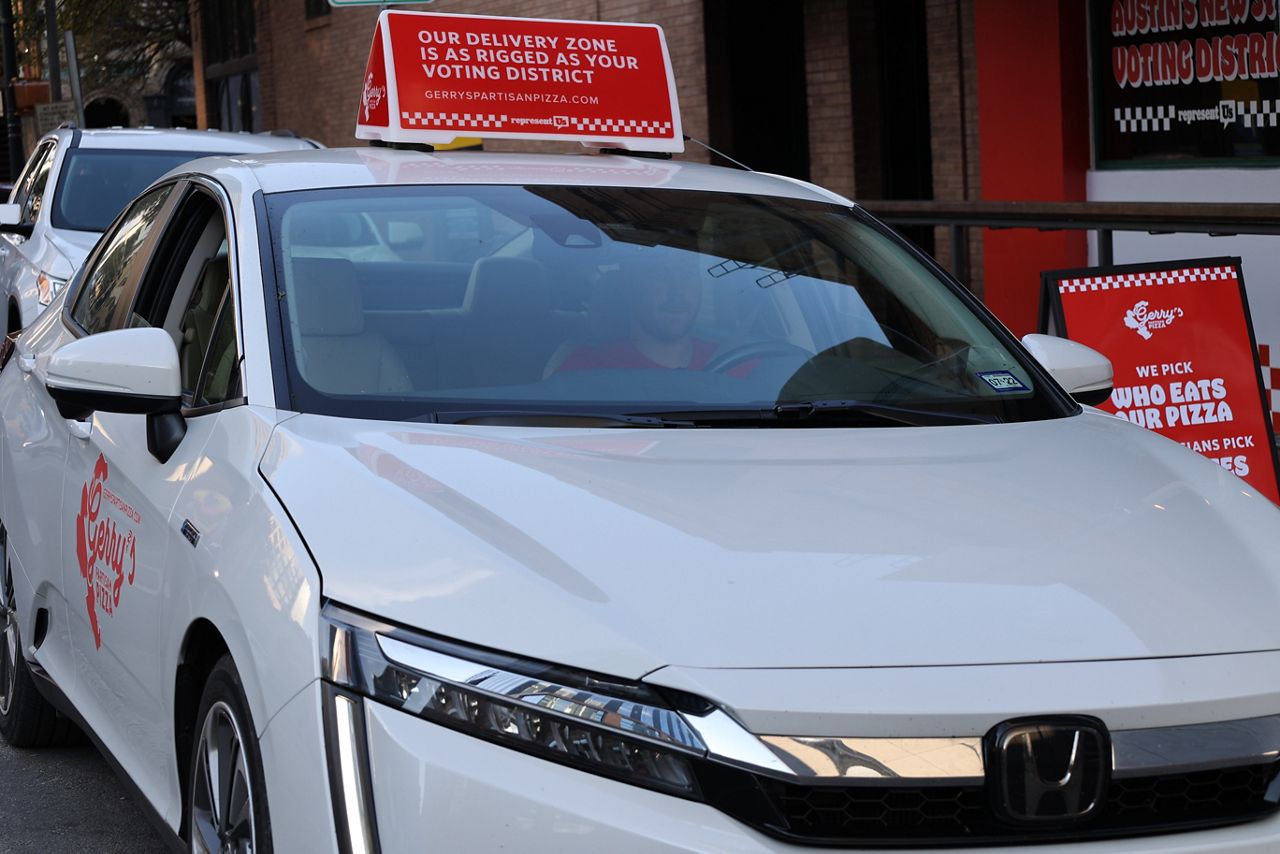 Republican supporters of the maps say redistricting was based on a series of priorities including partisanship and keeping communities of interest together.
Crawford says he will continue to educate voters on fair elections as he delivers awareness one order at a time.
"Hopefully watching us deliver pizza makes them hungry for democracy," said Crawford