GUN BARREL CITY, Texas — Despite his short stature, Jim Malone walks tall along the hallways of the Kemp Care Center. At 74, he's known widely among residents and staff as the man who created the slogan for Gun Barrel City, Texas.
Malone holds up a shirt with the famous motto, "We shoot straight with you."
"I was shocked," Malone said, thinking back to the creation of the slogan.
Malone recalls moving to Gun Barrel City in 1969, the year it was incorporated.
"They didn't have that much in there. It grew and grew," Malone said. "They didn't have that many restaurants to eat at."
Malone worked at different places over the years, including grocery stores and restaurants. His favorite gig was being a volunteer firefighter.
"I miss fighting fires, but I know I can't do it anymore because I'm too old," Malone said.
He was fighting fires in 1975 when Gun Barrel City put out a call to residents to suggest ideas for a city slogan.
Malone said he pitched his suggestion to his dad.
"I just told my dad how about 'We shoot straight with you,' and he said 'You think it'll win?'" Malone remembers. "I said 'I don't know, we can give it a try.'"
The city would choose Malone's slogan, solidifying his place in Gun Barrel City history and netting him $50.
"This is one thing I can hold in my heart for a long time," Malone said.
Malone was recognized again in 2019 during Gun Barrel City's 50th birthday. He received a certificate and a key to the city.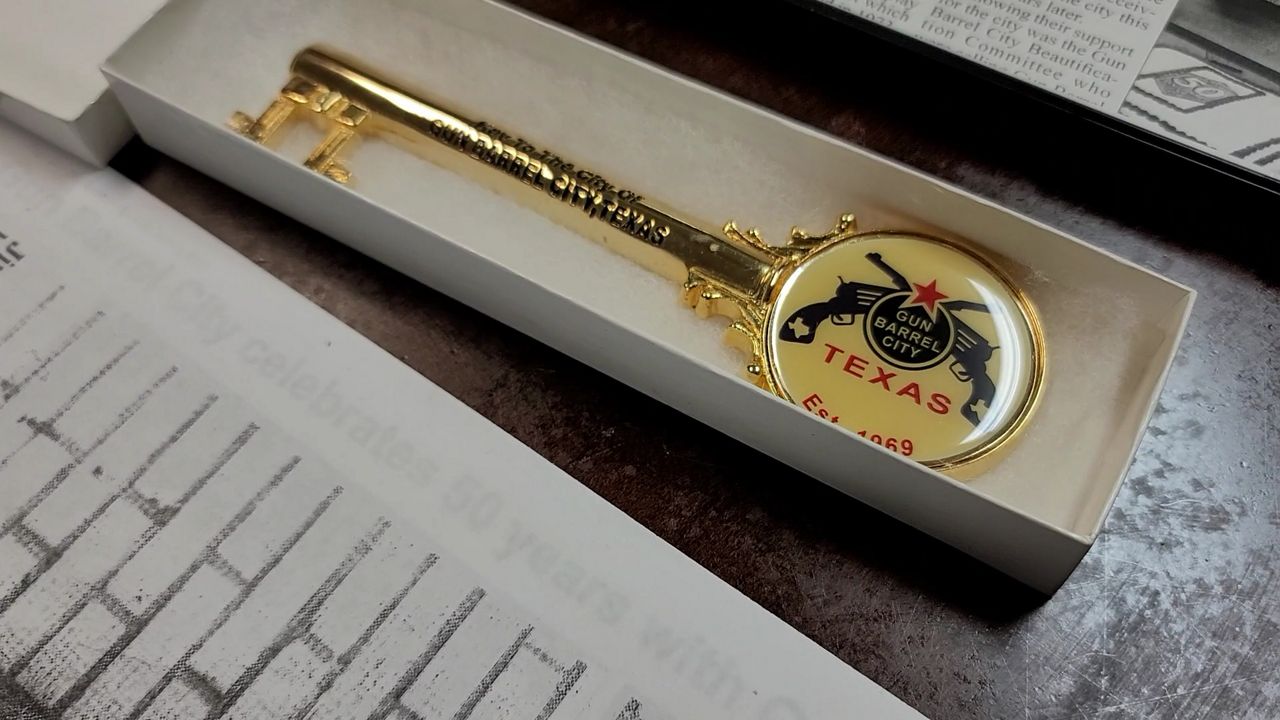 The true story about the slogan may not match the outlaw stories people expect to hear when they find themselves in Gun Barrel City, yet the motto remains amongst the most iconic in Texas.
"I wish I could go back, start all over again and do the same thing," Malone said.