TEXAS -- Right now a South Texas woman sits on death row even after a court of appeals said she did not get a fair trial.
It's the subject of "The State of Texas vs. Melissa," a new documentary that makes a clear case that the first Hispanic woman in Texas to be given the death penalty deserves a new trial.
Melissa Lucio's trial didn't make many headlines outside of Brownsville and Harlingen. She was convicted for the death of her 2-year-old daughter in 2008. Controversy over her conviction led to a decade of appeals.​
"Melissa basically stood there for five days without a defense and I think that's the reason why she's at where she is right now," said director Sabrina Van Tassel.
Van Tassel spent three years documenting the possibility that Melissa's daughter died from an accident. She talked to experts and tracked down family members who are now spread across the state.
"Even though they know that she's sitting on death row for a crime she didn't commit they were scared to talk because nobody had ever reached out to them," said Van Tassel.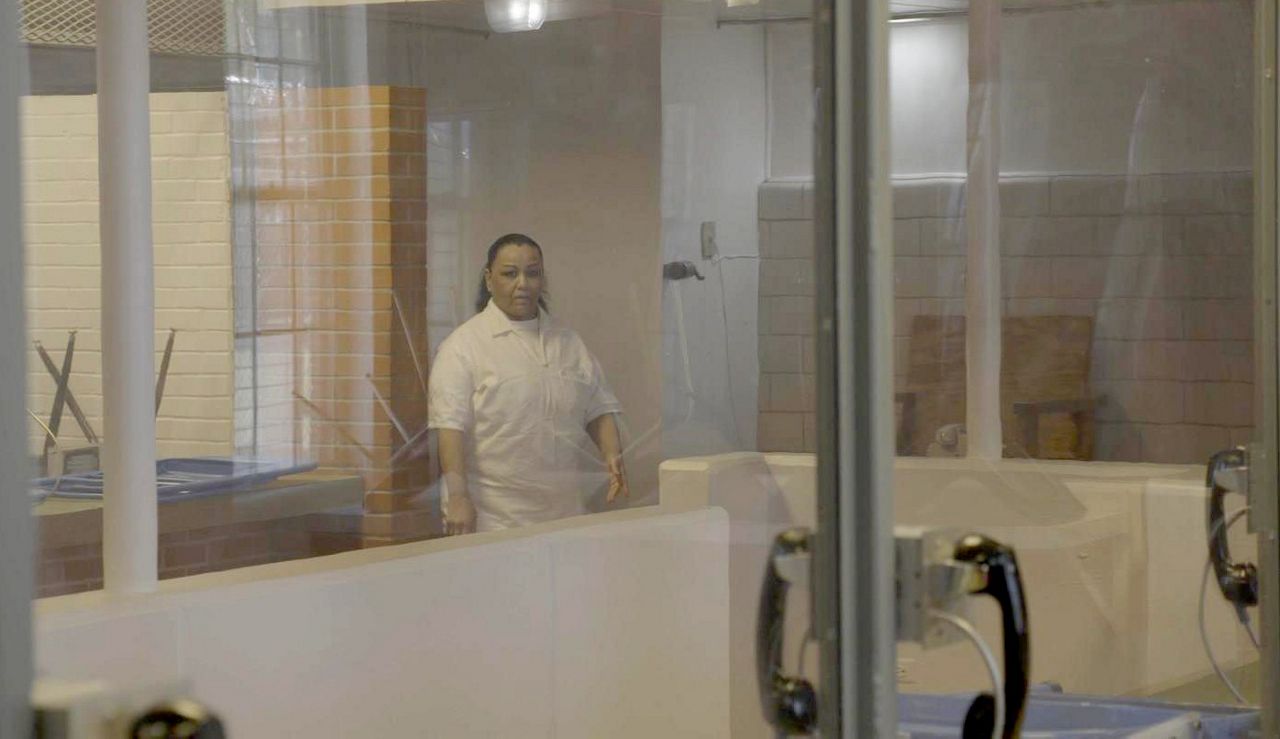 Death row inmate Melissa Lucio appears in prison in this scene from the film "The State of Texas vs. Melissa." (Courtesy: Sabrina Van Tassel)
The film shows that a life of poverty and a history of drug abuse made Lucio an easy target for prosecution and political gain.
"Let's not forget that the DA in her case is serving a 13-year prison sentence for bribery and extortion and he definitely used her case to get reelected," said Van Tassel.
The argument is shared by the 5th U.S. Circuit Court of Appeals. Last summer the court reversed Lucio's conviction. The reversal is being appealed by the state, and the last hearing was delayed because of the coronavirus pandemic. That leaves Lucio on death row, still holding out hope for new trial.
"Her last hope would be the Supreme Court, which accepts very [few cases], so it would be really bad news since she's on her last appeal," said Van Tassel.
A ruling on the appeal of Lucio's reversal is expected in July. If the reversal is upheld there could be a new trial.
Meantime, Van Tassel is working to make her documentary available through a television network or streaming platform in the near future.