AMARILLO — SXSW is all about the music, the movies, the tech, and in recent years, politics has been thrown into the mix. Texas' capital city has seen the biggest names in politics on the programming lineup, and some rising stars, too. One documentary premiering at this year's online festival features a young Texan who turned social media stardom into a long shot political campaign in the Texas panhandle.
Inspired by the filmmaker Harmony Korine, Hayden Pedigo and his friends made a video where he is decked out in a suit, acting as a city council member in his hometown of Amarillo. The bit went viral, and then launched an unlikely run for Amarillo City Council.
"I kind of realized, wait, there's all of these things I feel about Amarillo, I think should be changed, that are serious, like very serious things about my city. What if I took all of this attention from a goofy video and then translated it into a serious run? Basically utilizing the goofiness of the video to step into the actual serious platform I had about single member districts and a better quality for all the neighborhoods in Amarillo that had been ignored," Pedigo told Capital Tonight's, Reena Diamante, in a recent interview.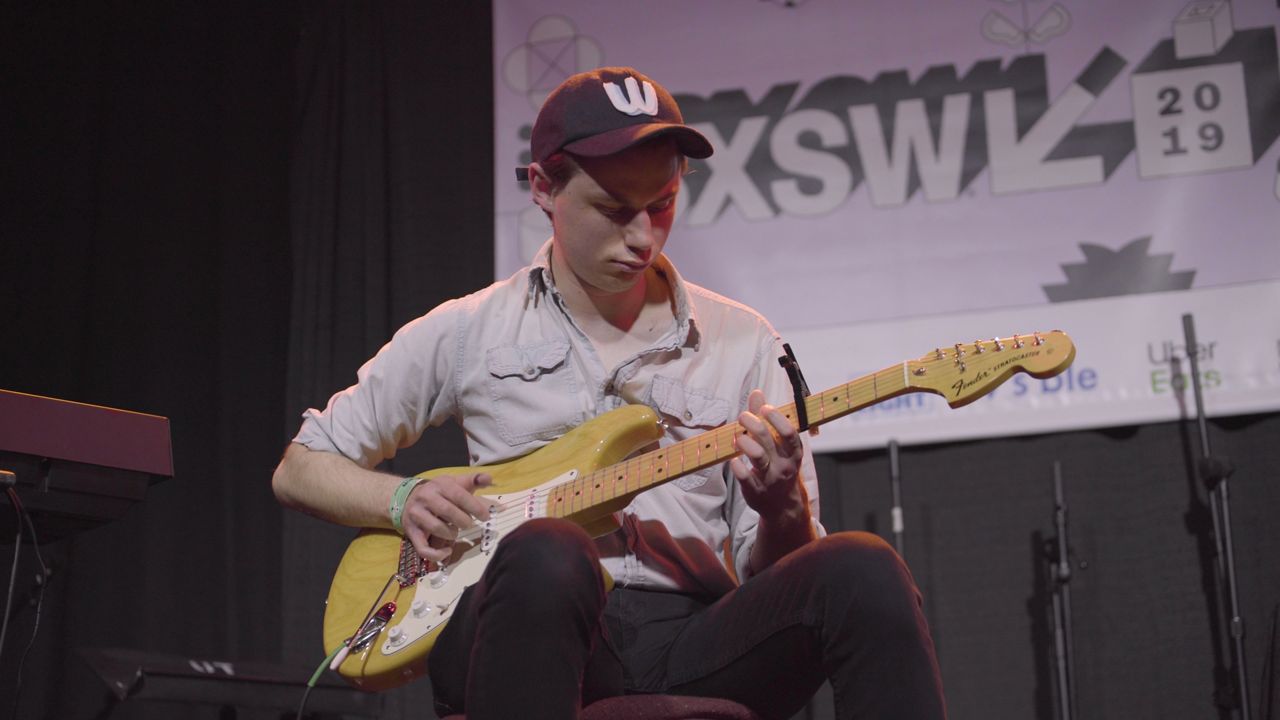 Born and raised in Amarillo, Pedigo is the subject of a new documentary called "Kid Candidate," which premiered at this year's SXSW Festival. The documentary follows Pedigo's 2019 campaign when he was 24 years old. In the film, he mentioned how he felt there was a lack of representation of young people in politics, in part, because those his age are "burnt out."
"A lot of politics you see are negative toxic things that really don't inspire anyone to do anything. I think it's just beating everyone down, and to me, I think local politics is a good place to start," he said. "To me, local politics is maybe a bit more human, and I was trying to introduce that to younger people."
Spectrum News 1 caught up with "Kid Candidates's' director, Jasmine Stodel, who lives in Los Angeles. She told us she's always been in interested in politics, since she grew up in South Africa and saw inequity firsthand.
"The fact that 90 percent of people couldn't vote when I was growing up makes me extra sensitive to voting, voter suppression, and seeing people who normally don't feature in politics show up, and that's what Hayden is, as a young person," Stodel said.
Stodel captured Pedigo's vulnerabilities and, most of all, his sincerities. As a visitor of the Texas Panhandle, Stodel called Amarillo a "special place." She learned about the vibrant art scene, as well as the refugee communities living there. Those were the people she showed Pedigo working to connect with and listen to. He told us the most inspiring part of his campaign was listening to the comments and concerns of some of those in Amarillo's South Sudanese community.
"Hayden actually went out and did grassroots campaigning with groups that typically wouldn't go out and vote in a local election, and connected with these groups that sometimes didn't even know any election was happening, so I think that's how he got people to go and vote who would never vote before," Stodel said.
Pedigo ended up not winning, but did come in second place out of four candidates.
"I hope everyone can see themselves in the movie and see how they can change their city because it's not just saying Amarillo, this is everywhere," Pedigo said.
Since the filming of the documentary, Pedigo moved away from Amarillo, but not too far. He is living in Lubbock now, since his wife is studying at Texas Tech University. When asked about his future political plans Pedigo said, "I definitely would reconsider my 'no donation' stance, maybe so I could have a fighting chance next time I try. But I would definitely like to consider a run for public office again."
If you are a SXSW pass holder, you can watch "Kid Candidate" until March 22.
SXSW Online goes from March 16 to March 20. Organizers say conference content and some Music and Film Festival showcases will be available to participants through April 18.