SAN ANTONIO -- Finding a good coping mechanism to stay sane while stuck inside can be tough.
18-year-old an essential worker at H-E-B
Started making keychains to de-stress
Part of proceeds donated, other saved for college fund
For some, it's an opportunity to learn a new skill; for others, it's a chance to catch up on housework or maybe just binge a bunch of shows.
But for others, it's not so simple.
AJ Ortiz managed to pick up a new hobby, but it was more about self-care than entertainment.
When the autistic 18-year-old gets home from his job of bagging groceries at H-E-B, he goes to work on weaving keychains as a way to relax.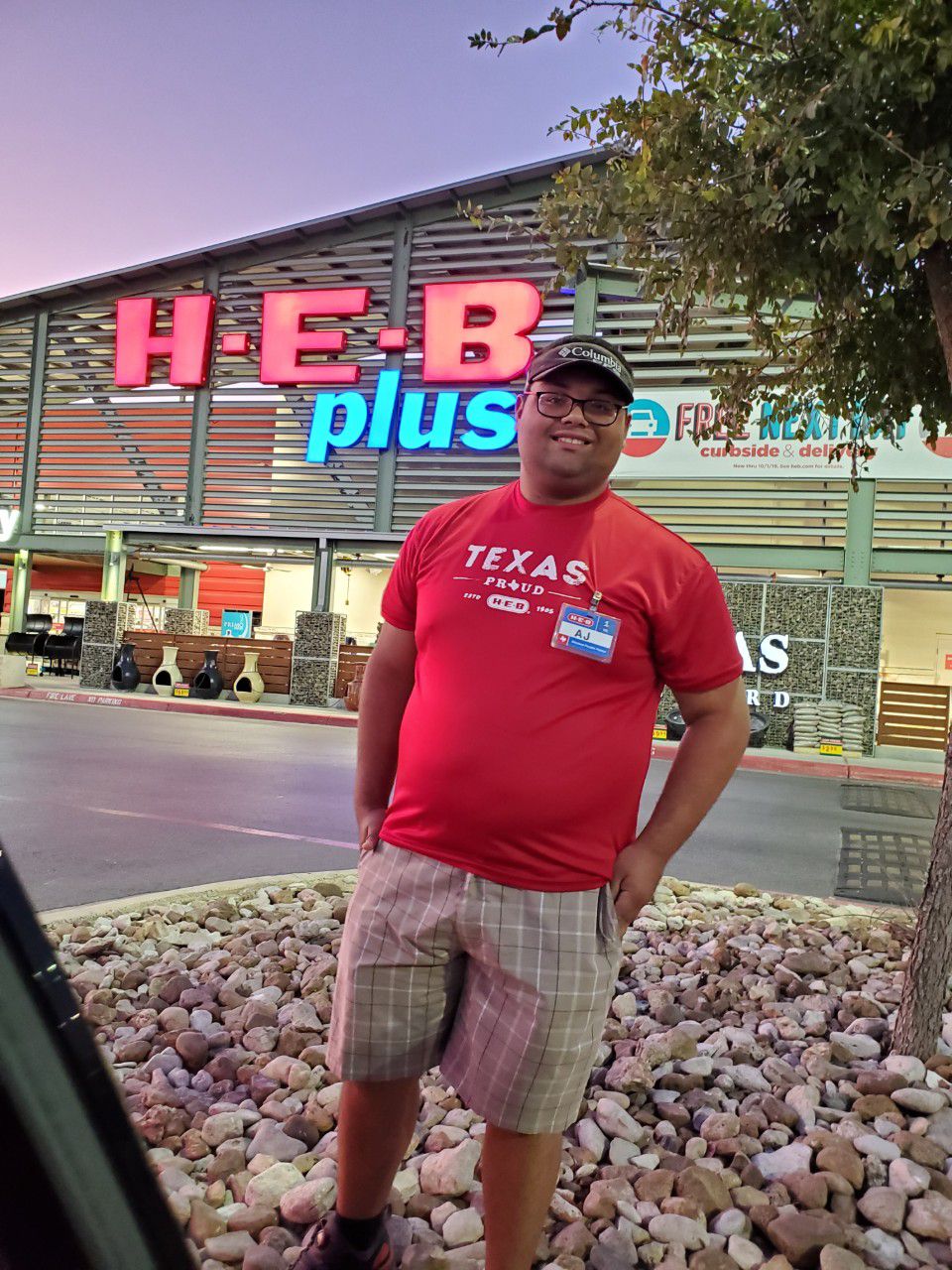 AJ Ortiz poses for a photo outside of H-E-B in his uniform where he works (Courtesy: The Ybarra family)
"I'll talk to my family or friends. I'll say, 'You know what I think? I just kind of want to make these for right now, just for the meantime, just kind of help me relieve stress,'" said Ortiz.
He's an essential worker during the COVID-19 pandemic and wanted something besides video games to unwind.
Then he found a tutorial for making keychains to raise awareness for autism.
"It took me like three tries, like without even looking at the video," Ortiz said. "Just like for one of these, it took me three tries."
"He sits in the garage, in a rocking chair, he does these keychains, waves at the neighbors, has conversation with people passing by, he tells them all about autism and what he's doing," said his mother, Deseri Ybarra.
Ybarra said her son often gets overwhelmed by watching the news and keeping up with politics. Making the keychains gives him a break from the stress.
"He sees things about COVID, the numbers that come out - deaths, who's been affected," Ybarra said.
Each keychain takes about a half hour and he sells them for $10 through his mom's Facebook page.
Thirty percent of the proceeds go to Autism Treatment Center and the rest is earmarked for his college fund.
"I plan to study engineering, just like my father," Ortiz said.
He's already sold keychains around the world.
"We're still learning about autism right now, to this day, we still are," Ortiz said.
"I think it's huge. I know when he was younger and I struggled for many years, um, nobody really knew what autism was," Ybarra said.
Ortiz says autism isn't always obvious, but he's learned how to talk it through with strangers if there's a communication problem.
"I'll just kind of explain that I'm sorry, like I'll say, like, like 'I'm just autistic,'" Ortiz said. "And they'll be like, 'Ah, I understand now.'"