SAN ANTONIO -- Nicole Scott teaches at Northside ISD in San Antonio and she's been teaching from home for weeks now.
Nicole Scott teachers at Howsman Elementary School
Is adapting to distance teaching
Can be a challenge for parents as well as some of her co-workers
"One of the questions I posed to my students was do they prefer working at home or at school?" Scott says.

These are common circumstances for fifth-grade teachers like Scott, who are adapting to distance learning along with their students

"I think it's just kind of figuring out how to structure it so it's productive and also produces that connectivity for them," Scott says.

Scott is an instructor at Howsman Elementary School, a dual-language campus where English can be the second language for some parents.

"They [Spanish teachers] have faced their own difficulties in getting them connected, but it's been successful in the sense that they are providing their instructions in Spanish and English," Scott explains.

Although the district does provide training for its faculty, some teachers are having to play the role of tech assistant for their co-workers who aren't tech savvy.

"Even just supporting our fellow teammates whether that be via Zoom and sharing our screen and show them exactly what buttons to press and things like that," Scott says. "But I think as they are getting more comfortable with it, it'll gets easier for everyone."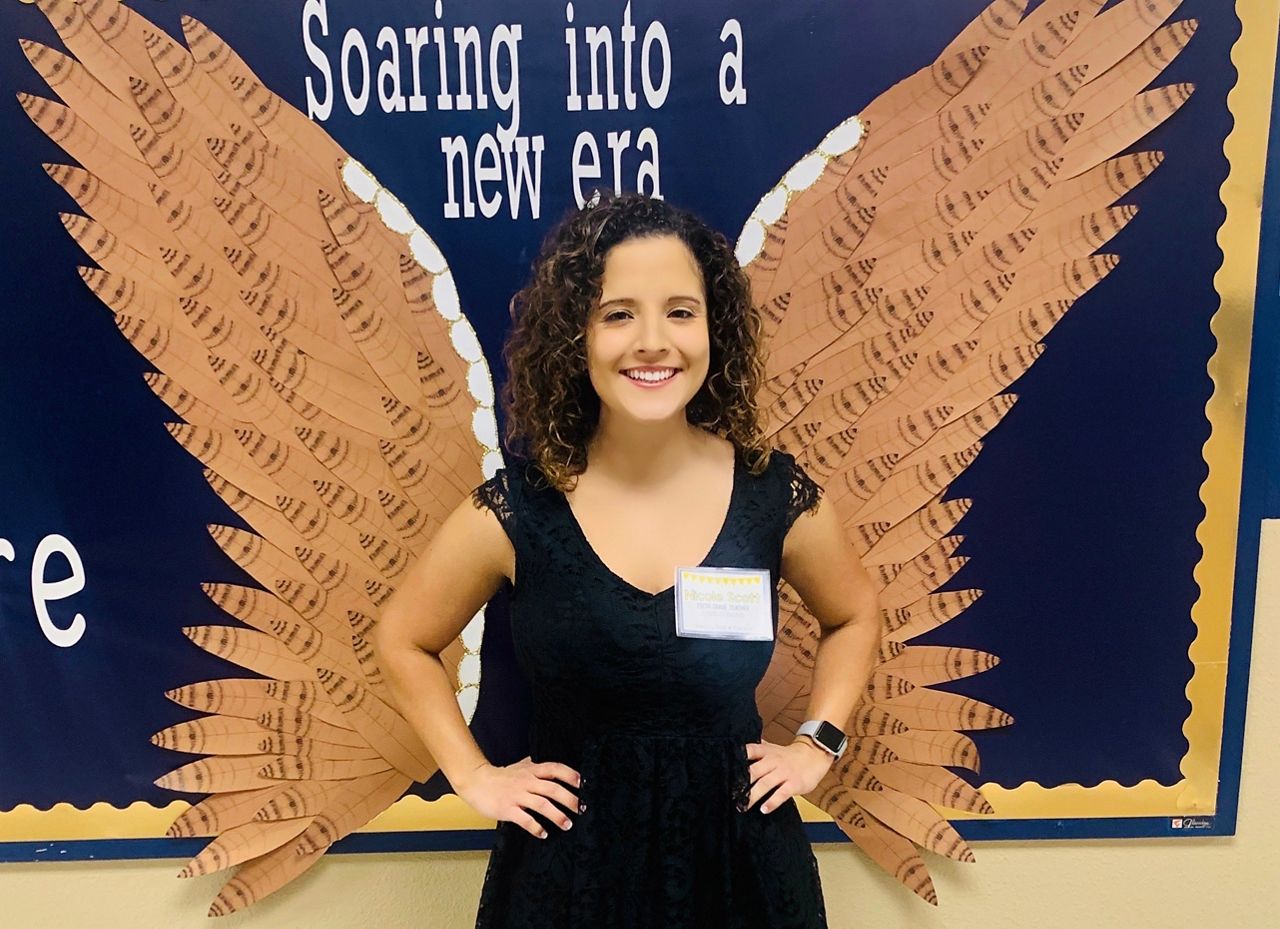 Howsman Elementary School instructor Nicole Scott appears in this image from April 2020. (Jose Arredondo/Spectrum News)
Teachers managing everyday relationships with parents and students can have hurdles as some parents work during the day.

"With the parents that are working throughout the day, even though they tell us to make sure we are just available through our contract hours — I know many teachers are working late nights and late afternoons because some of those are not able to speak to use throughout the day," Scott says.

This is the time in the school year where fifth-grade teachers prepare their students for middle school, but even that will be a challenge.

"For me I was a fourth-grade teacher last year, so I have some of the same students two years in a row, so it's sad for me to not see those students off," Scott says.