EL CAMPO, Texas — Before the novel coronavirus came to Texas, rural hospitals in the state were already facing staffing shortages and fewer resources.
Outpatient elective surgeries are a major part of rural hospitals' revenue
Cancellation of elective procedures is impacting cash flow
Rural hospitals operate under tighter margins
The isolation and mitigation strategies in place are aimed at slowing the spread of COVID-19, increasing hospital bed capacity, and preserving personal protective equipment, but the lack of elective surgeries hits the health care community in rural areas especially hard.
RELATED | LIVE BLOG: COVID-19/Coronavirus News & Announcements
Outside of El Campo Memorial Hospital in Wharton County are triage tents to screen for the coronavirus. Inside, the health care workers wear what protective gear they have, as community groups in El Campo step up to make masks and gowns. These are common images across Texas, as hospitals fortify efforts to control COVID-19.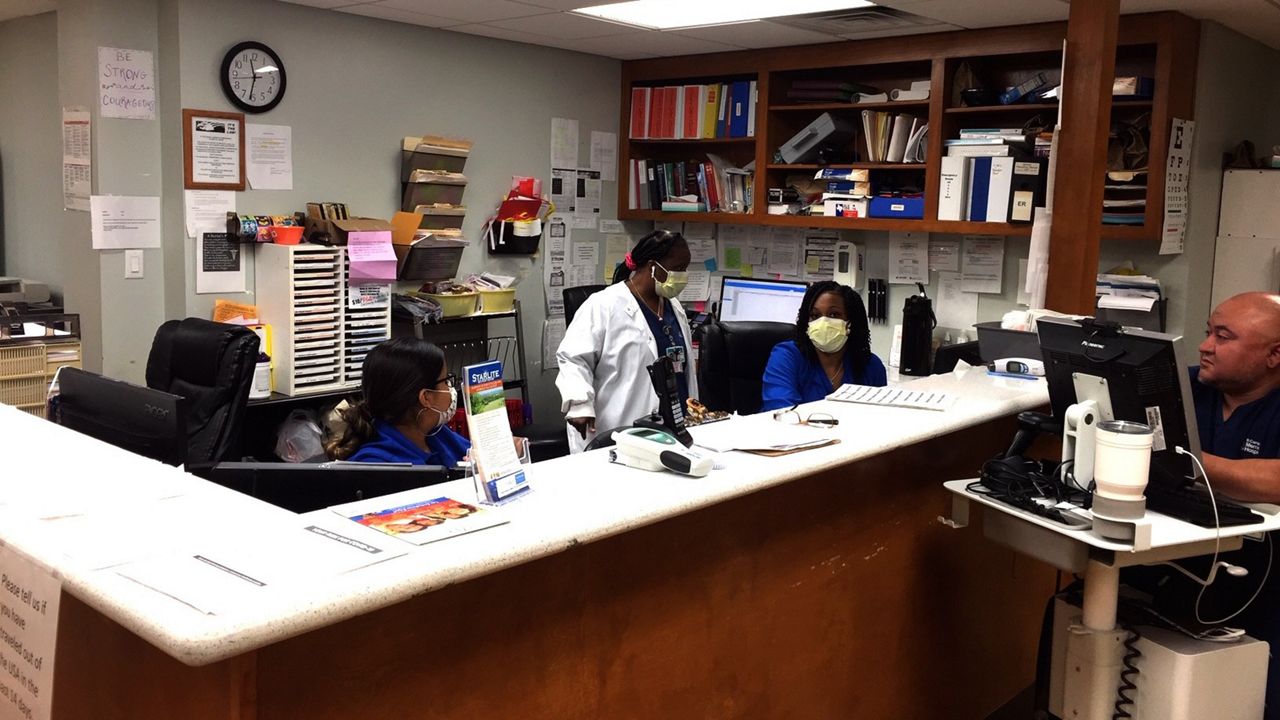 Photo of people working at a rural hospital (photo credit: Donna Mikeska)
"It just means so much to be able to take care of your friends and neighbors and the people you go to church with, see at the grocery store, at the little league field. It means a little bit more out here in a rural community," Nathan Tudor, CEO of MidCoast Health System, which operates El Campo Memorial Hospital and Palacios Community Medical Center, said.
RELATED | Gov. Abbott Confident About Supply of Protective Gear for State
But the precautionary measures to get the coronavirus under control, including the cancellation of elective procedures, are pushing already cash-strapped hospitals even closer to the edge.
"Outpatient elective surgeries are a major part of our revenue. The only thing that we're able to do now, obviously, are emergent elective surgeries. It's having a tremendous impact on the financial strength of our hospital, because that's such a big part of the business," Tudor said.
El Campo Memorial Hospital has about 500 staff members, 49 licensed beds, including four intensive care unit beds and four ventilators. Tudor said while surgical crews are working on a limited basis, they have been cross-trained to be able to work in emergency rooms, ICUs, and other in-patient services.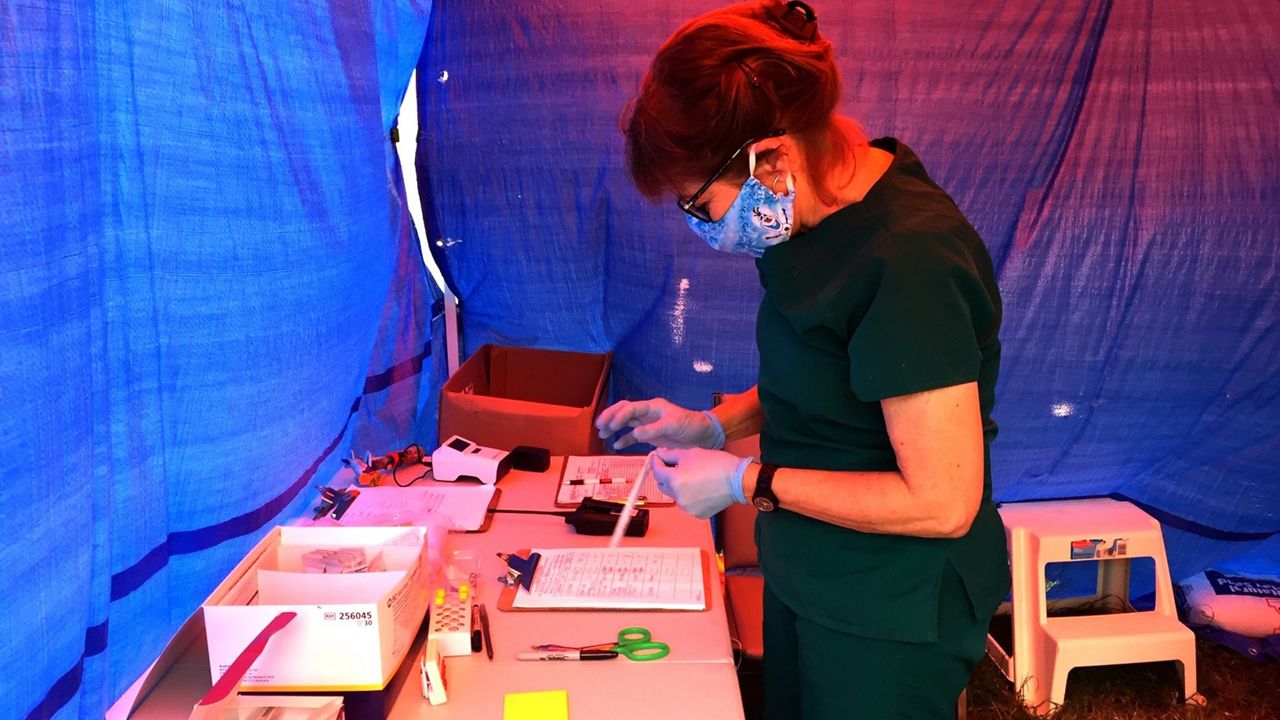 Photo of a person working at a rural hospital (photo credit: Donna Mikeska )
As of April 8, there are 17 confirmed coronavirus cases in Wharton County, according to the Texas Department of State Health Services.
"We operate lower volume than some of the bigger hospitals. We operate on tighter margins than the bigger hospitals, but I can tell you in rural hospitals, we can stretch those margins. We can take a dollar farther than they can in some of the big city hospitals," Tudor said.
Texas leads the nation in rural hospital closures, according to the Texas Organization of Rural & Community Hospitals. Since 2010, 26 rural hospitals in the state have closed permanently or temporarily.
"Texas really has been an epicenter for the rural hospital closure crisis that we're facing. So the question is, in this dire time, in a time when we need access to care, are states like Texas going to be able to keep those access points open? At this point, we simply don't know," Alan Morgan, CEO of National Rural Health Association, said.
Leaders of the National Rural Health Association fear if cash flow is not immediately addressed, there could be rural hospital closures before the crisis is even over. Morgan tells Spectrum News more than 400 rural hospitals across the country are at risk of closing.
"Rural America is older, sicker, poorer, much higher percentage of chronic care issues. This is exactly the population most at risk for COVID-19, and now it's happening in these rural communities, which have a tremendous workforce shortage that they're facing at the same time," he said.
COVID-19 is not the first disaster to strike El Campo Memorial Hospital, which is miles away from the Gulf Coast. Tudor said during Hurricane Harvey, they were able to double their capacity and help about 90 patients at the time.
"One thing about rural hospitals and rural communities in general, we are resilient and we always find a way to get through and pull together. It's something I'm very proud of," Tudor said.