SAN ANTONIO — Most mass transit services across Texas are still operating during the COVID-19 outbreak.
Overall ridership is declining
Free service minimizes contact with driver
VIA ramped up cleaning of buses
While overall ridership is on the decline, essential workers and others are still putting themselves at risk if they decide to take a ride on public transit.
For many commuters at the Centro Plaza transit station San Antonio, the bus serves as their only way to get from point A to point B. Since the start of the outbreak in San Antonio, VIA transit has offered its services free of charge to help minimize contact between bus operators and passengers.
"I've been stressing too much since all of this that's going on here," said Jaime Torres, a VIA bus passenger. "It's hard for me because I don't have transportation."
At bus transit centers, people like Torres are keeping their distance while others make do with what they have to help minimize contact with others. From baseball gloves, to bandanas, and makeshift facemasks, commuters are hoping to stay healthy no matter what they must wear. Torres was able to get his hands on a medical grade facemask.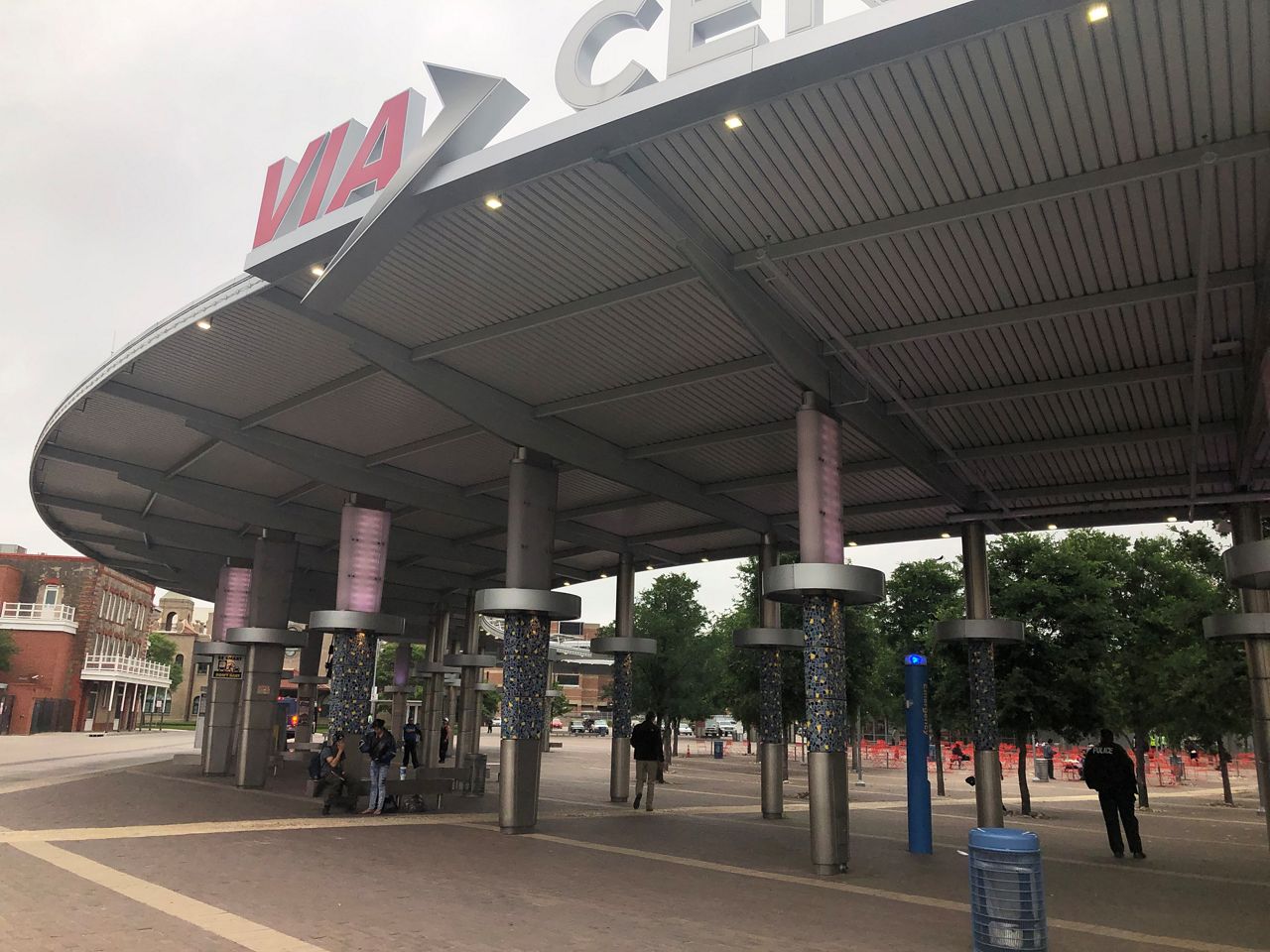 Photo of a VIA transit center (Chris Grisby/Spectrum News)
"When I'm in the bus, you know there's a lot of people in the bus, I wear it cause I don't know if they're sick or what. I wear it," said Torres. "I don't want to take any chances."
Since the start of the outbreak, VIA transit has ramped up its routine cleaning to help ease the minds of passengers and drivers. Beginning April 6, most bus service lines will also be condensing their schedules to the "Saturday" service times.
One VIA Metropolitan Transit employee who works in security tested positive for COVID-19 last week. VIA says the employee had little to no contact with the public and its employees. In Austin, CapMetro says one mechanic and three bus drivers have tested positive.
VIA's fare-free service has been extended through April 30 due to the outbreak. Passengers may also notice some seats may be missing or locked on the busses to help implement social distancing.