DRIPPING SPRINGS, Texas -- The school year is still not over but class is no longer in session, and that means many students who rely on school meals for food no longer have it.
With school districts shut down, many students are left without regular meals
School's Out, Food's In provides meals but hasn't been able to obtain groceries
Treaty Oak Distilling has stepped in to fill the food void
"Our goal is just to make sure that no kid in Dripping Springs goes without food for any reason," says Mandi McNutt of School's Out, Food's In—or SOFI for short—a summer food assistance program.
"We currently feed 170 kids each week during the summer," she continued.
As a result of COVID-19 shutting down districts their work started early.
"We don't normally jump in throughout the year but this is an emergency situation so we've been scrambling a bit trying to figure out how to get kids fed in the midst of all of this," said McNutt.
While SOFI has enough hands to help pack and deliver the meals and groceries, they are running into an unprecedented challenge.
"The issue has been finding food. Normally we purchase our food through H-E-B, but as you know the demand is so high that there's no food on the shelves for us to buy," she said.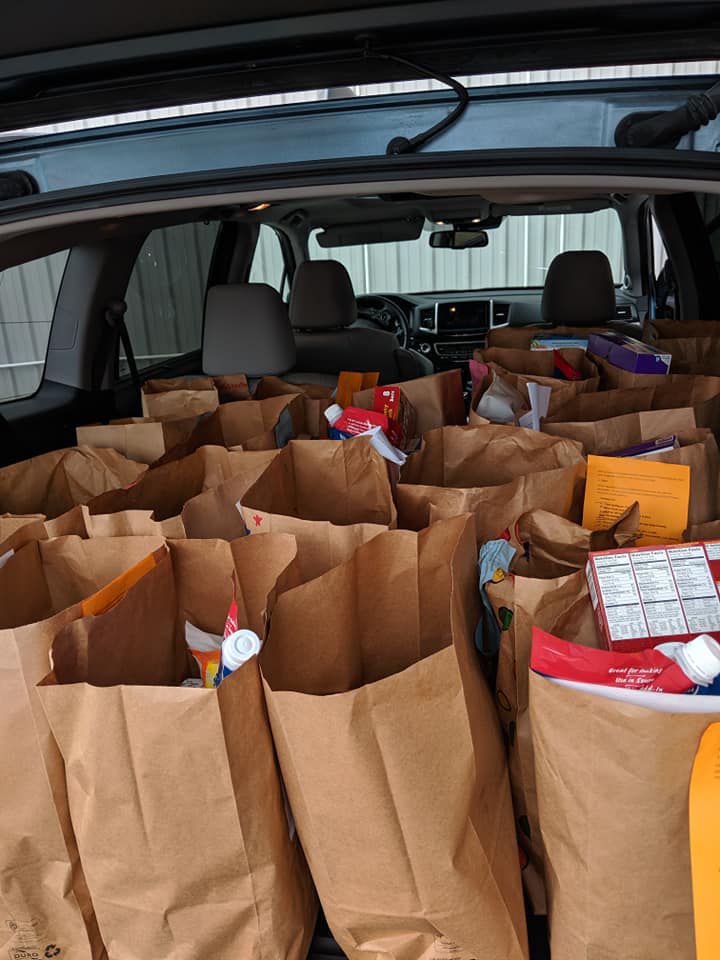 Food prepared for distribution by School's Out, Food's In appears in this image from March 2020. (Carlos Garcia/Spectrum News)
That is where Treaty Oak Distilling comes in. Leaders at the distillery, which has also been hurting as a result of the aftermath of the virus, wanted to help.
"We are all too well aware that there are folks in our own communities who are in need, not just now but all the time," said Jamie Biel of Treaty Oak.
Working alongside their food distributor for their on-site restaurant, leaders at the distillery wanted to pay it forward.
"It made sense to create meals - so not just a can of tuna but dried beans, and pastas, fresh produce, and milk. The whole thing," said Biel.
Thanks to their generosity, Treaty Oak will be helping provide meals to 95 families.
"I am so thankful to Treaty Oak. We wouldn't be putting this food out if it weren't for them," said McNutt.