SAN MARCOS, Texas — Spring Lake in San Marcos sees about 150,000 visitors year round.
Lake spans 1.5 miles
Boat tours started at lake 70 years ago
Glass bottom is 1.5 inches thick
The Meadows Center at Texas State University brings tourism and conservation to the springs.
"If it's cloudy, if it's sunny, it really doesn't matter, you can always see down in the water," said Sam Massey, who works at the center.
Nearly every day of Massey's life revolves around Spring Lake.
RELATED STORY | Glass-Bottom Boats Persevere After Theme Park's Closure
"There's certain spots where it gets a little bit deeper," said Massey. "It opens up, becomes rocky and that's where you'll see the springs."
Massey cruised at 8 mph around the half-mile lake.
For 10 years Massey has worked on and off these springs, which are part of the Edwards Aquifer, the drinking water for two million people.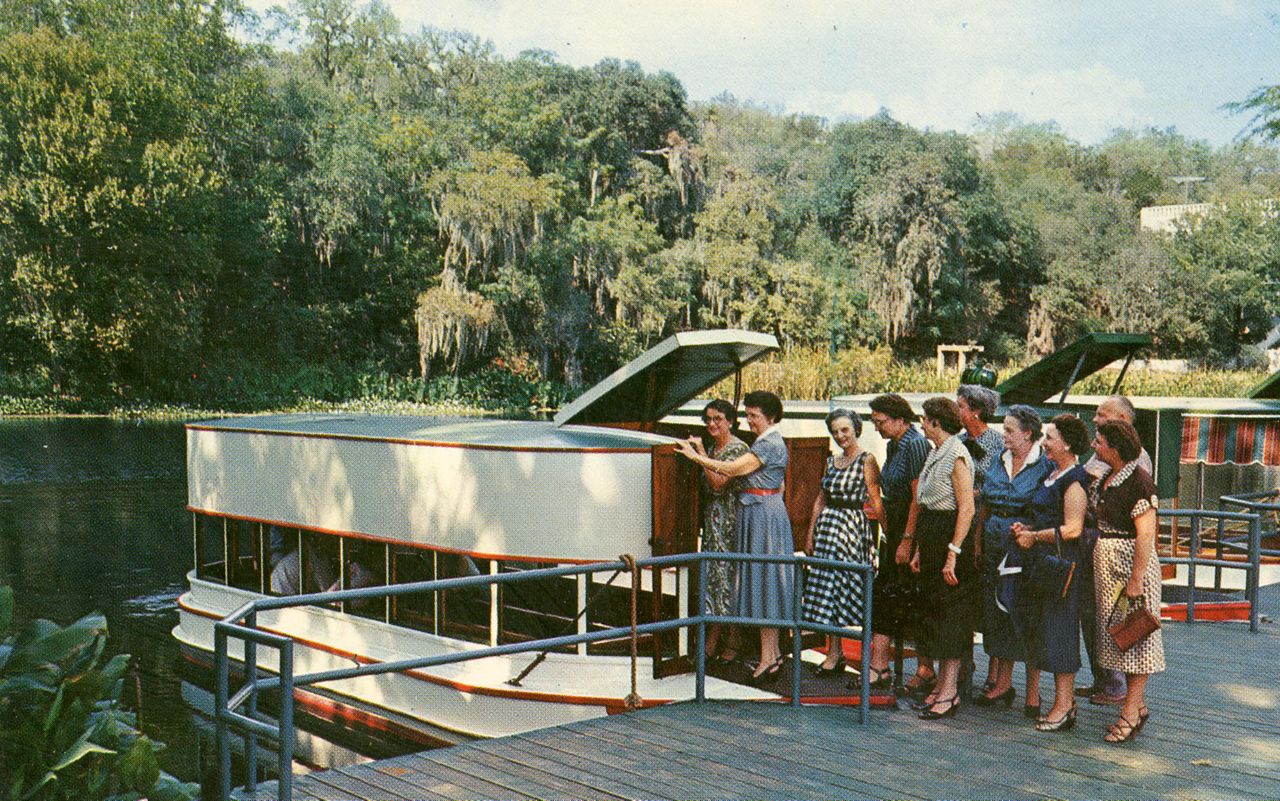 Archival photo of passengers boarding a glass bottom boat (photo credit: Meadows Center)
"As long as we are conserving water and protecting the aquifer environment, we can expect that when the water that goes into the aquifer, water comes back out through these springs, through springs in Austin, San Antonio, New Braunfels and all over scattered across the Hill Country," said Massey. "When that aquifer water comes back out it's clean and clear."
The levels in the springs can vary depending on weather events, like a drought.
It isn't just people who depend on these waters.
RELATED STORY | Glass-Bottom Boat Sets Sail on Spring Lake
"You'll see migratory birds, wading birds, things like herons, egrets, and sometimes there's osprey as well," said Massey.
Endangered species of fish and salamanders also dwell there.
Through seven decades of droughts and floods, Texas State University has worked to preserve Spring Lake.
The glass bottom boat tours have been going on for more than 70 years. The land was first used as an amusement park.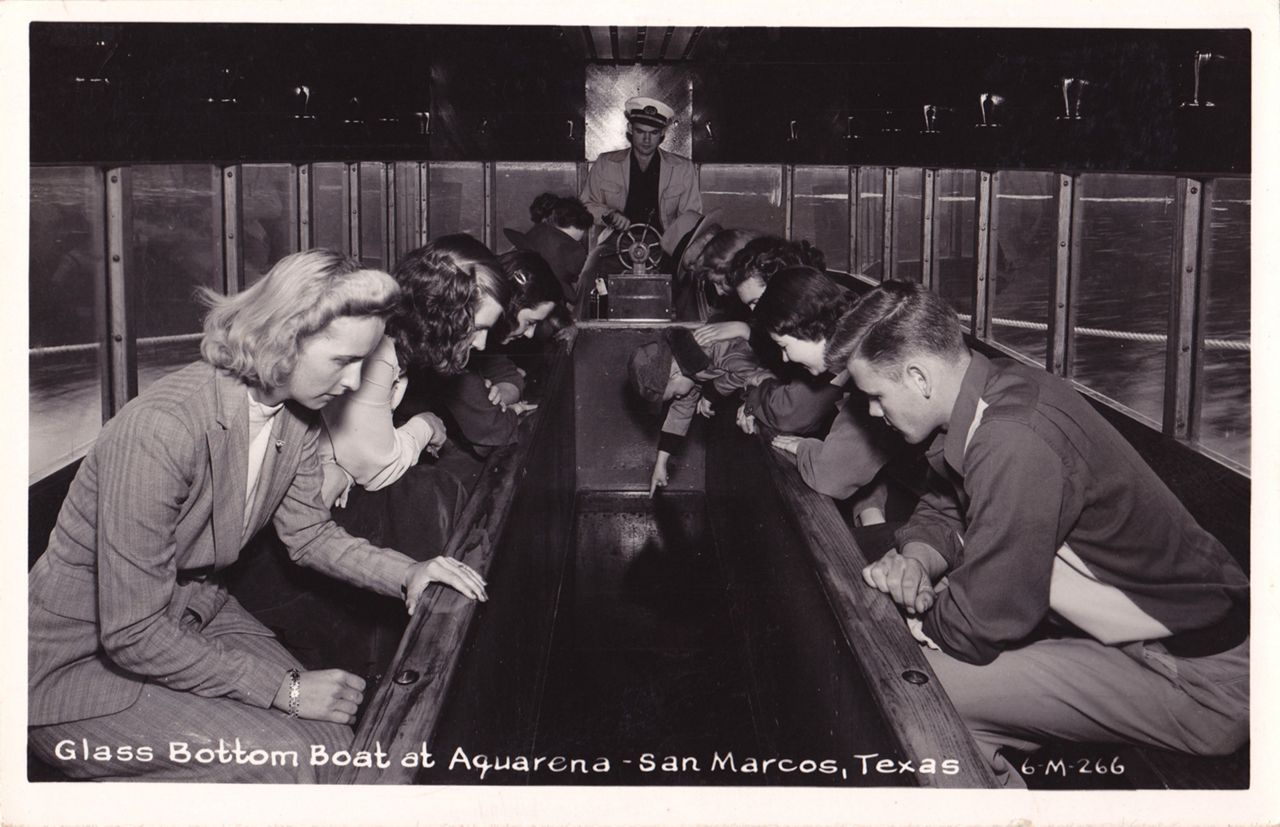 Archival photo of passengers in a glass bottom boat (photo credit: Meadows Center)
"With enough imagination you can sort of envision glass bottom boats," said Massey. "At first it was just a little row boat with a window cut out of it."
"It sparked so much public interest and became such a big attraction that by the 1950s they had 10 of these like 29-foot, glass bottom boats with custom made panes of glass and all this custom wood work," said Massey.
Texas State managed to save and restore five boats from the original fleet and kept the half-inch thick glass.
"I feel like it really does a public service to help educate people about how the aquifer works and what kind of resources we have," said Massey.