SAN ANTONIO – The Centro de Artes gallery at the Historic Market Square is now showcasing two landmark exhibits.
The first, Los Maestros: Early Explorers of Chicano Identify, highlights Chicano artists who contributed to the political arts movement in '60s and '70s. The second exhibit, XicanX: New Visions, features current Latino artists working to make their mark today.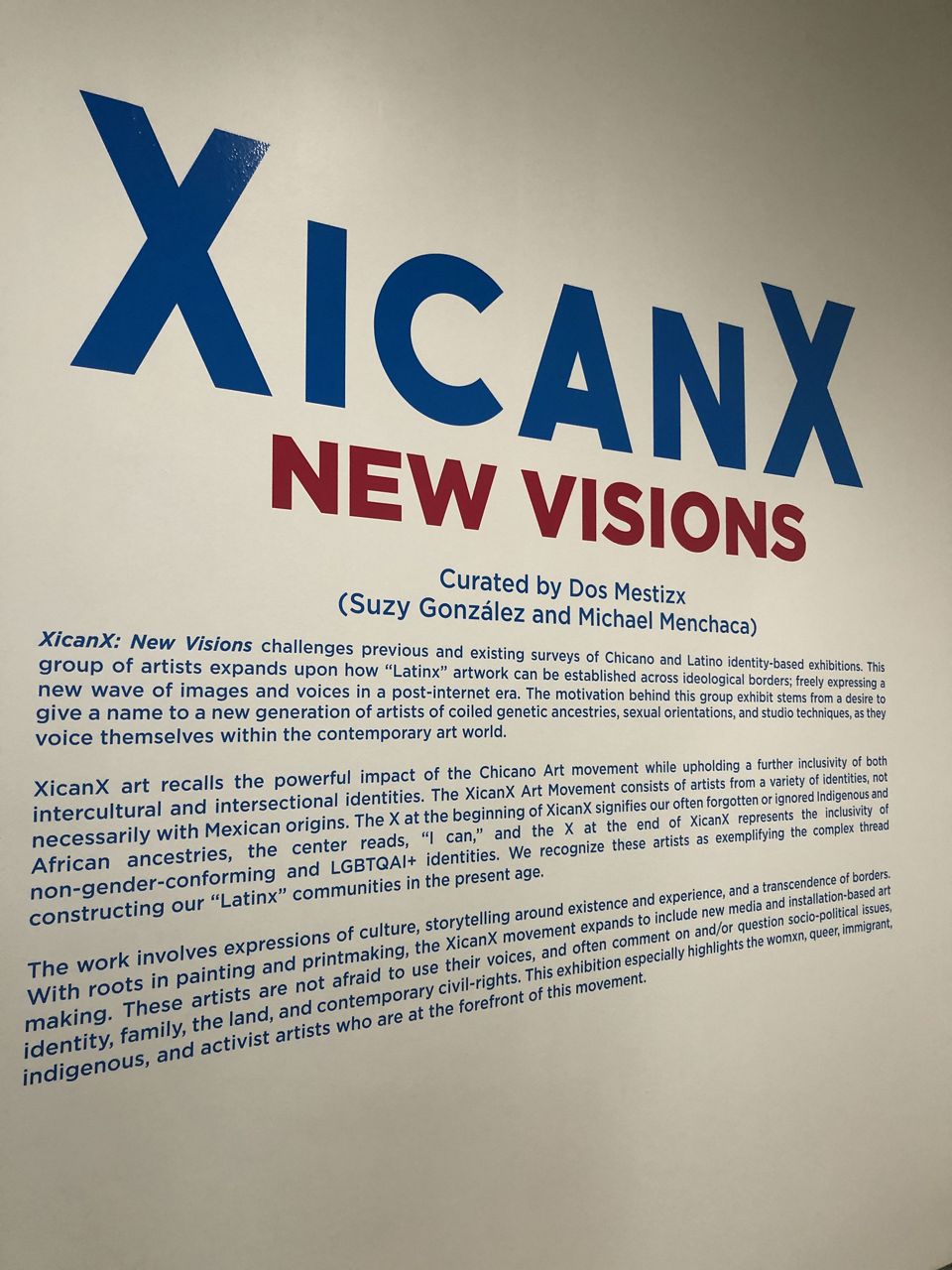 An image of the plaque describing the XicanX: New Visions gallery (Courtesy: Centro de Artes)
"We really want to highlight the complexity of identity," said Suzy Gonzalez, a member of the Dos Mestizx creative team.
Inside Centro de Artes on the first floor, XicanX: New Visions introduces the art viewer to new works of expression from Latino artists of different genders, backgrounds, regions, and ideological beliefs.
Michael Menchaca, another member of the Dos Mestizx creative team, said: "We both were talking to a lot of friends that there is a way of working that looked back at the Chicano social justice movement. And they were using new materials to express themselves. So we wanted to create an opportunity for those artists who weren't getting that opportunities to show their work."
The XicanX art movement expands older concepts in painting, murals and printmaking to combine new media, video and installation-based art making. The national exhibit shows 34 artists from all over the US. with art that presents bold political and social statements in each and every individual installation.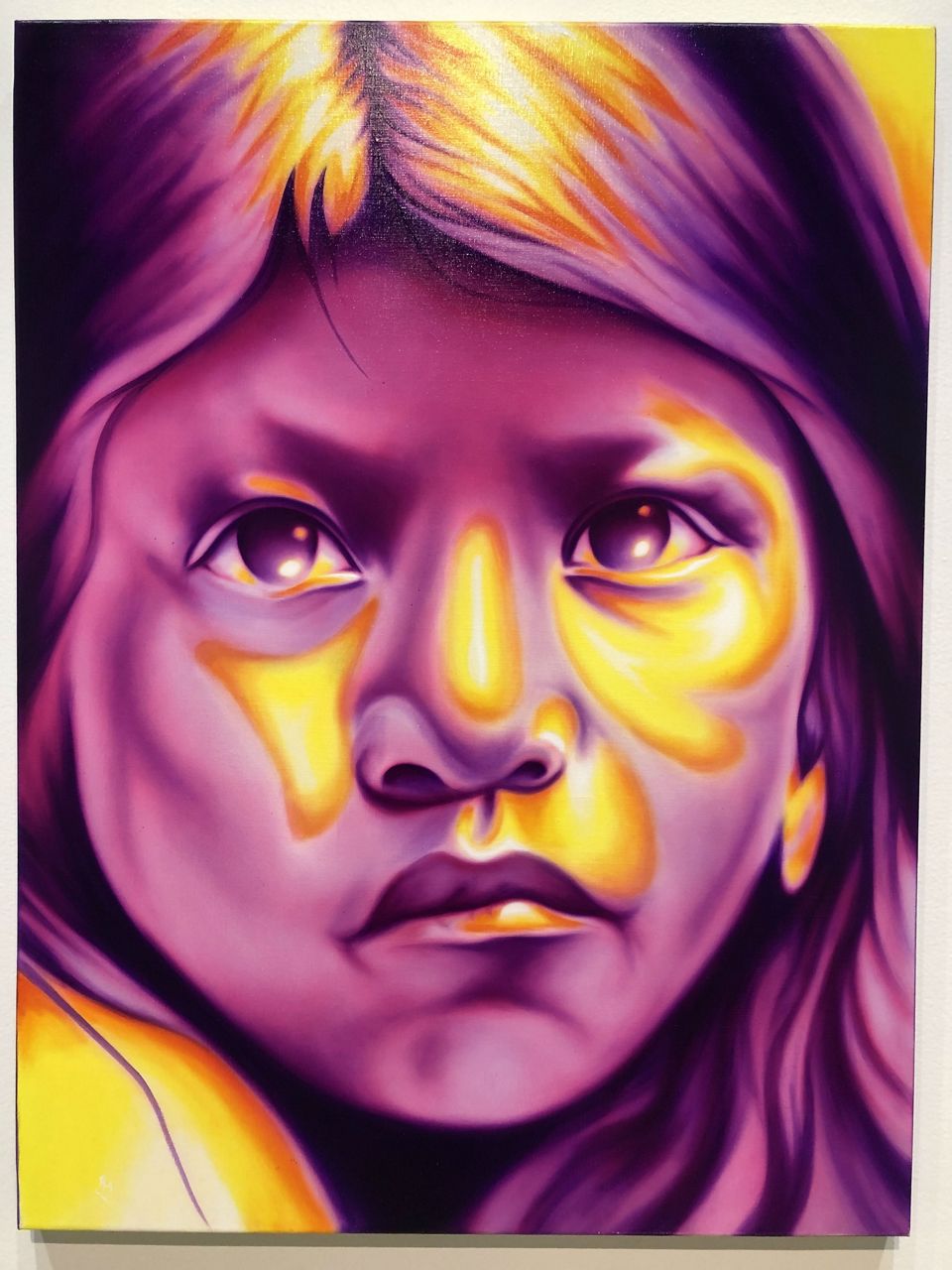 An image of a young color in various color tints of purple and yellow (Courtesy: Centro de Artes)
"I think when you first come in you might see familiar imagery that might come from a previous type of Chicano movement that has kind of opened so many doors for us younger artists and creators," Gonzalez said. "And then you'll see there is something about them that is a little bit different. Something new is being brought to it, whether it is conceptual or whether it's through new material."
XincaX: New Visions opened on February 13 and will run through the end of June. The exhibit is free for the public.