SAN ANTONIO — For the last seven years, Juana Hilda has been a member of Mujer Artes, a 25-year-old program run by the Esperanza Peace and Justice Center.
The women are building relationships with artists and collectors
The artwork reflects the West Side
They are taking ownership of their stories
Hilda moved to San Antonio from Piedras Negras, Mexico, 20 years ago, and enjoys coming to the West Side to make clay art.
"It is made up of mujeres, of women, here on the West Side working to teach and create art so that we are taking ownership of our stories," Yaneth Flores says. "We're sharing that through all of the beautiful pieces."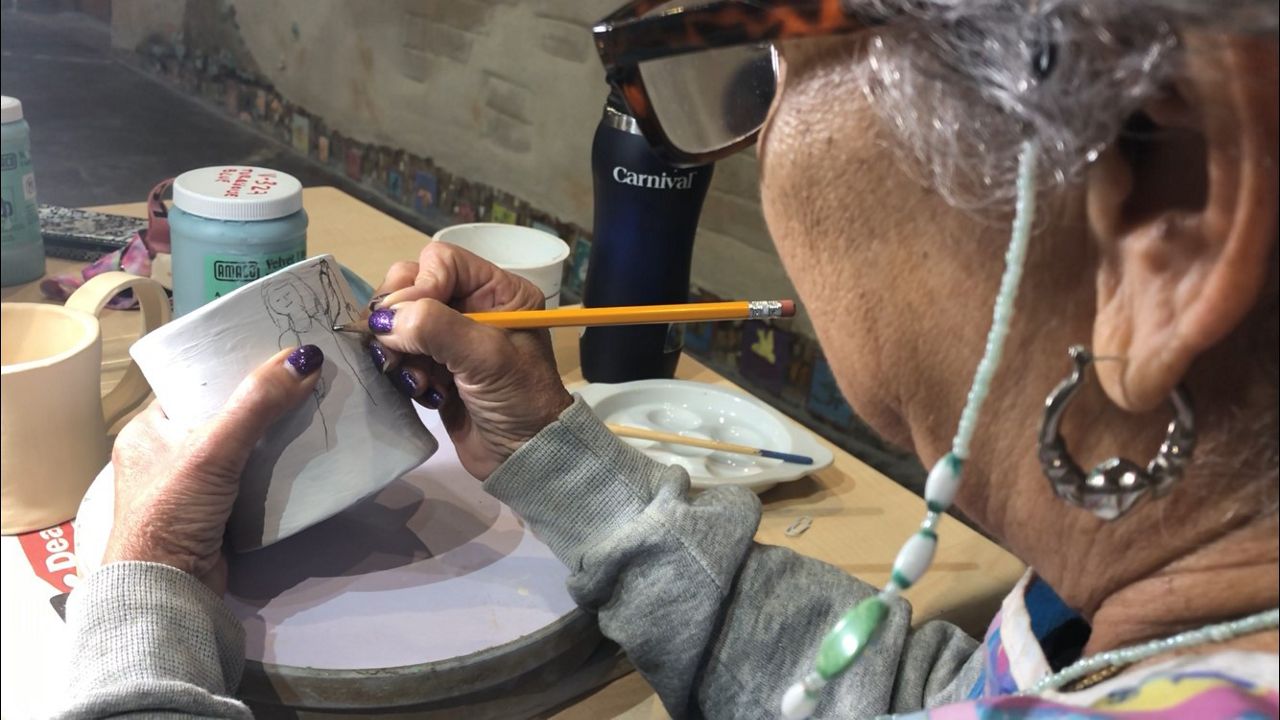 Photo of an artist working on pottery at Mujer Artes (Jose Arredondo/Spectrum News)
The art crafted in this adobe studio illustrates the West Side and the issues that plague the barrio. Clay replicas of the Guadalupe Cultural Arts Center and Our Lady of Guadalupe Church rest on a table outside of the studio.
"We are a community-based organization. We want to make sure our community has access to these resources," Flores says. "That we are also creating for and by us and that it is highlighting stories of mujeres from the West Side, a working-class gente."
Teri Borrego became a member of Mujer Artes in 2013, and remembers being taught how to make tile by the late founding member Imelda Arismendez. Borrego believes that art produced at Mujer Artes can educate younger generations about the culture.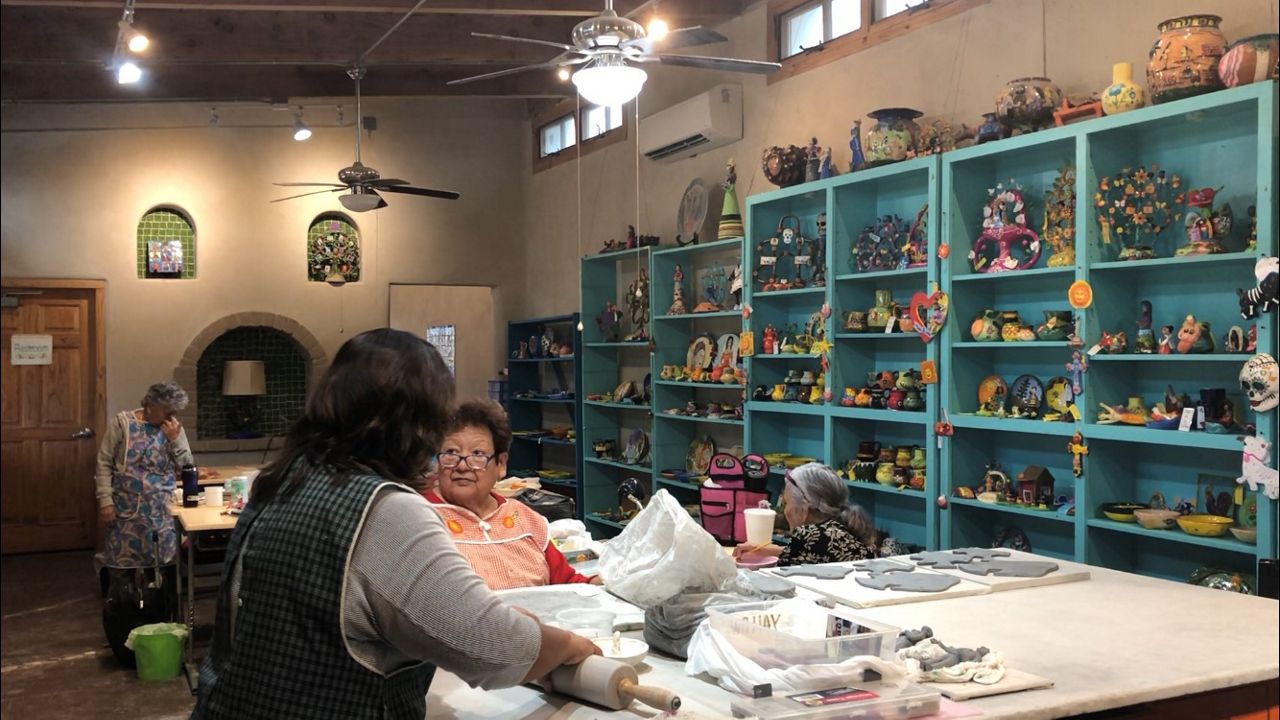 Photo of artists working on pottery at Mujer Artes (Jose Arredondo/Spectrum News)
"It is like your grandmother doing this or that, making bowls or plates," Borrego says. "The work that they do with the paper cone in your ear, and lighting it, healing you with an egg."
Ana Uviedo has been with Mujer Artes for the last 15 years.
She enjoys building relationships with not only the artists, but the buyers.
"You also meet people from all walks of life. We have people that come from Austin, from Gruene, from everywhere," Uviedo says. "They come here and they'll buy one or two things. They are repeat customers."
Whether it's raining or a sunny day, the mujeres can be found inside the adobe studio, crafting arte.