AUSTIN, Texas — An Austin-based funk and soul band is already making waves around the world with its debut album.
Grammy Awards show airs January 26, 7 p.m. CST
Black Pumas up for "best new artist"
Running against Lizzo and others
The Black Pumas will go up against Billie Eilish, Lil Nas X, Lizzo, Maggie Rogers, Rosalía, Tank and the Bangas and Yola at the Grammy Awards this year in the "best new artist" category.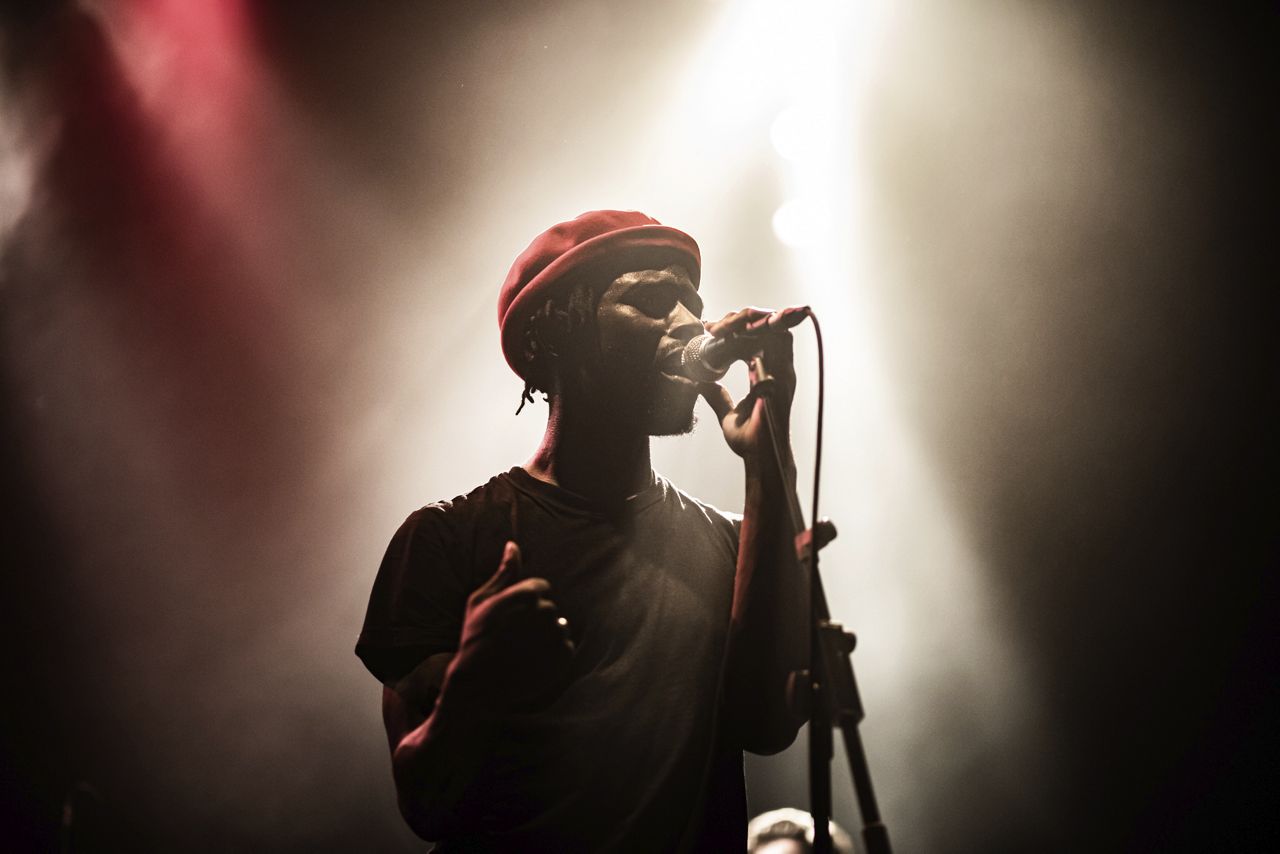 Photo of Eric Burton (credit: Liina Raud)
Guitarist Adrian Quesada and singer Eric Burton front the band. Quesada, originally from Laredo, Texas, has been an Austinite for over 20 years. This isn't his first time at the Grammys. He is a former guitarist for Grupo Fantasma, which was nominated for "best Latin rock or alternative album" in 2009.
Burton, the singer for the Black Pumas, hails from Los Angeles. He was doing street performances there before coming to Austin.
Austin producer Bryan Ray introduced Quesada to Burton in 2017.
"When I met Adrian, he had a slew of ideas, as did I - and we just showed each other our favorite songs," said Burton.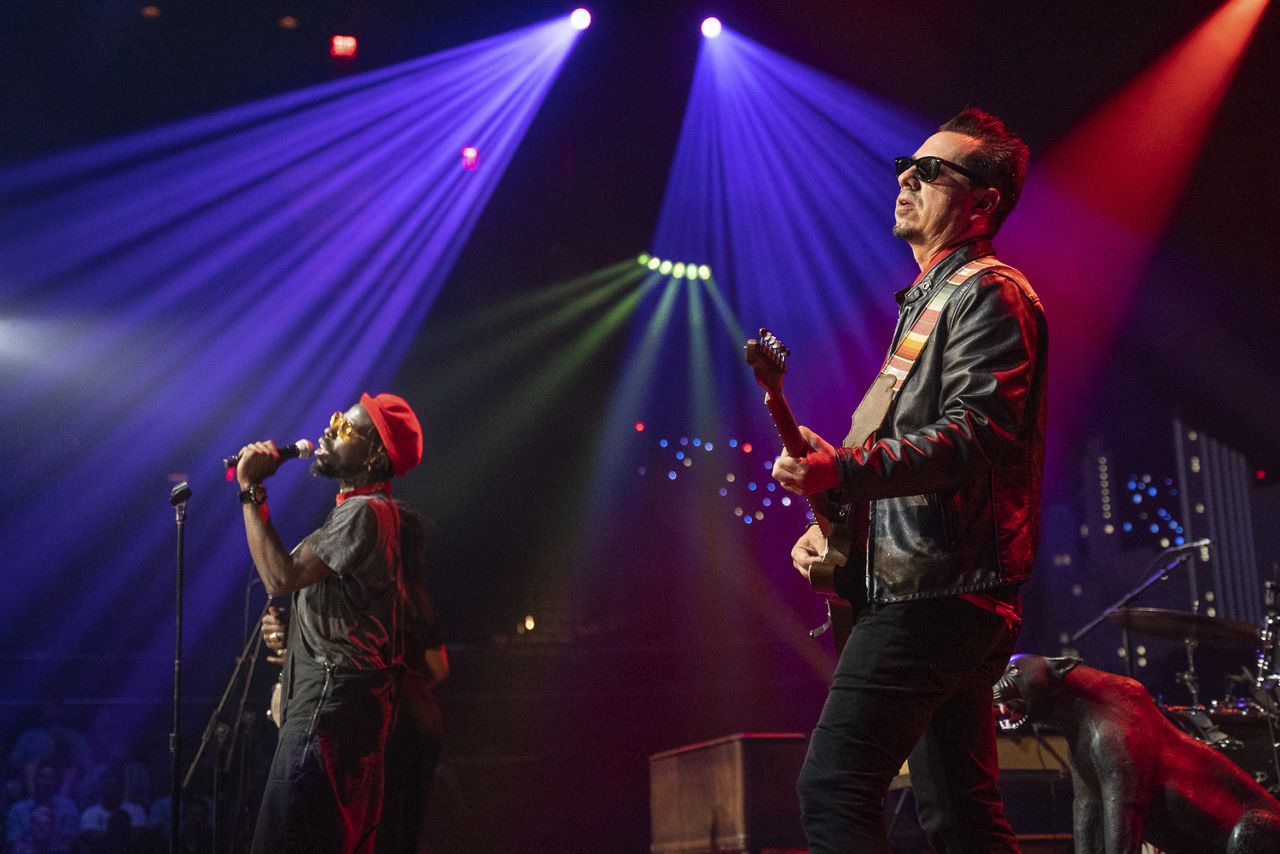 Photo of Adrian Quesada and Eric Burton of the Black Pumas (credit: Merrick Ales)
The duo dove right into making new music.
"We started working on some songs, I think maybe late that summer or early that fall," said Quesada. "After we had a handful of really cool songs that we were digging, we just said come on let's make it a band, let's play some gigs and have some fun and we started playing in 2018."
The band released its self-titled album in June 2019.
"We worked on it for the course of about a year. We started right away and knocked out like a quick five songs. We were still learning each other's strengths and how to collaborate with each other," said Quesada. "As time went on, you know, Eric would say 'Check out this song - aw man, we gotta have that one.' So we just kinda, you know, we were in no rush. We had no pressure to do anything."
The album, Black Pumas, was met with warm reception. The band performed at South by Southwest in 2019 and won in the "best new band" category at the Austin Music Awards in the same year.
Now the band is on the national stage with a Grammy Award nomination. Burton and Quesada were in London when they found out about the honor.
"I was like, 'Why is everybody texting me?' And then I saw and was like 'Oh wow, ok yeah,' said Quesada. "It was just all the emotions. We went through them at different times. You know, I looked over and some people had tears, you know, and my tears hit a little bit later."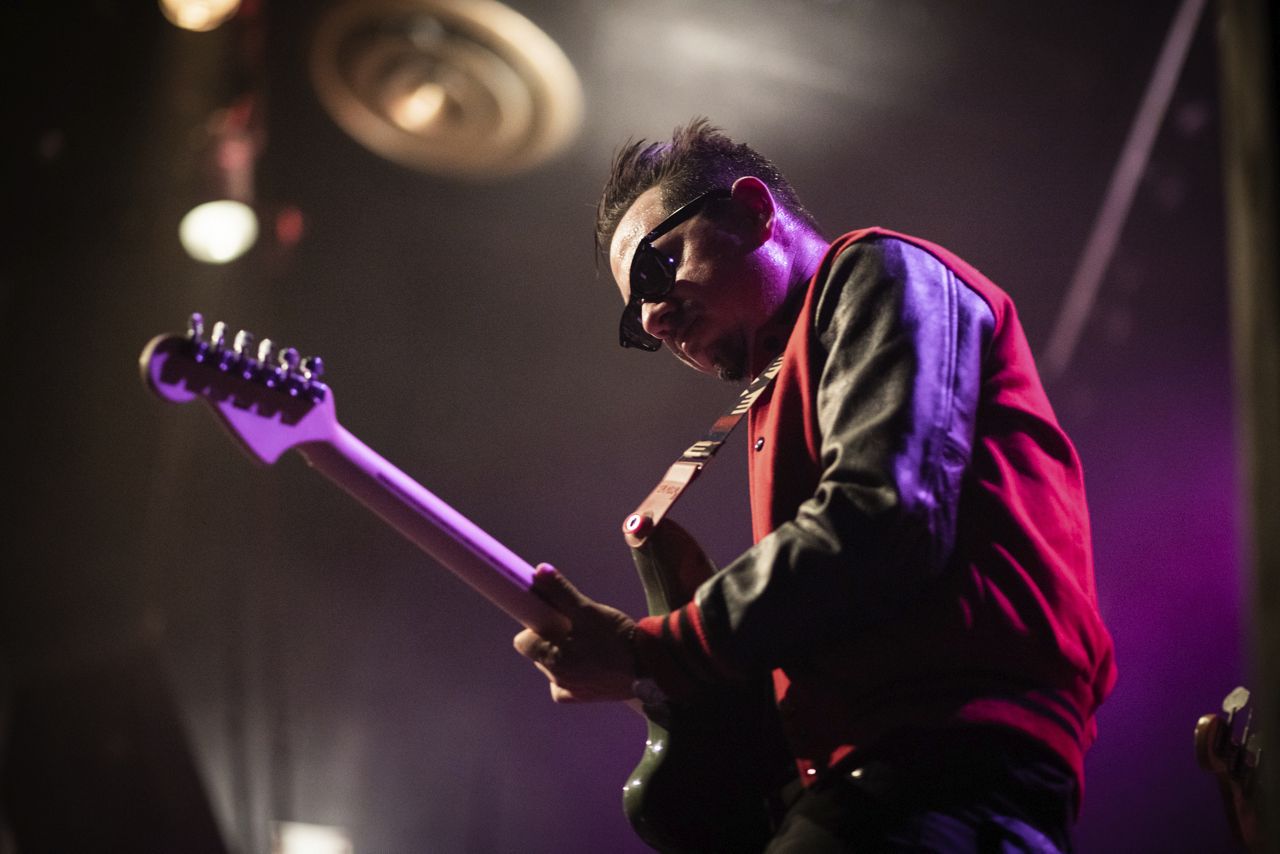 Photo of Adrian Quesada (credit: Liina Raud)
"I definitely cried a little bit. And I feel like I'm still reacting," Burton said.
The Black Pumas are in good company among 41 Grammy nominees this year who were born, based or raised in Texas, including Austin favorite Gary Clark Jr.
The Grammy Awards show airs Sunday, January 26 on CBS at 7 p.m. CST.
When it comes to the music, the Black Pumas just want to make people feel something.
"When you hear someone tell their truth, you can't help but feel it if it's coming from their heart. So, I'm just trying to be honest and to move people with my truth," said Burton.