dSAN ANTONIO -- Dorothy "Mother" Mondine has lived on Martin Luther King Drive since 1974, but back then the street was still named Nebraska. Every year the memorial march passes through her neighborhood.
Dorothy Mondine has lived on MLK Drive since 1974
Wasn't able to attend march until 1998
Today is one of the march's most ardent supporters
"Bless this march, bless each and every one of them," Mondine, 87, says from her yard, "as they march Monday, January the 20th, 10 o'clock."
Mondine was cooking food at Luby's Cafeteria when she heard on a nearby radio that King was assassinated.
"I was at Luby's Cafeteria on Main Avenue and when I heard about it hurt my heart," Mondine says. "I cried."
Mondine moved to San Antonio from Lockhart where she experience a great deal of racism. She recalled sitting on the back of the bus and having to use the outside restrooms.
"Oh yeah, in West Texas. I was 18 then we would go out on cotton picks," Mondine says. "We would chop 500 pounds of cotton a day - pick cotton, pull cotton, sugarcane."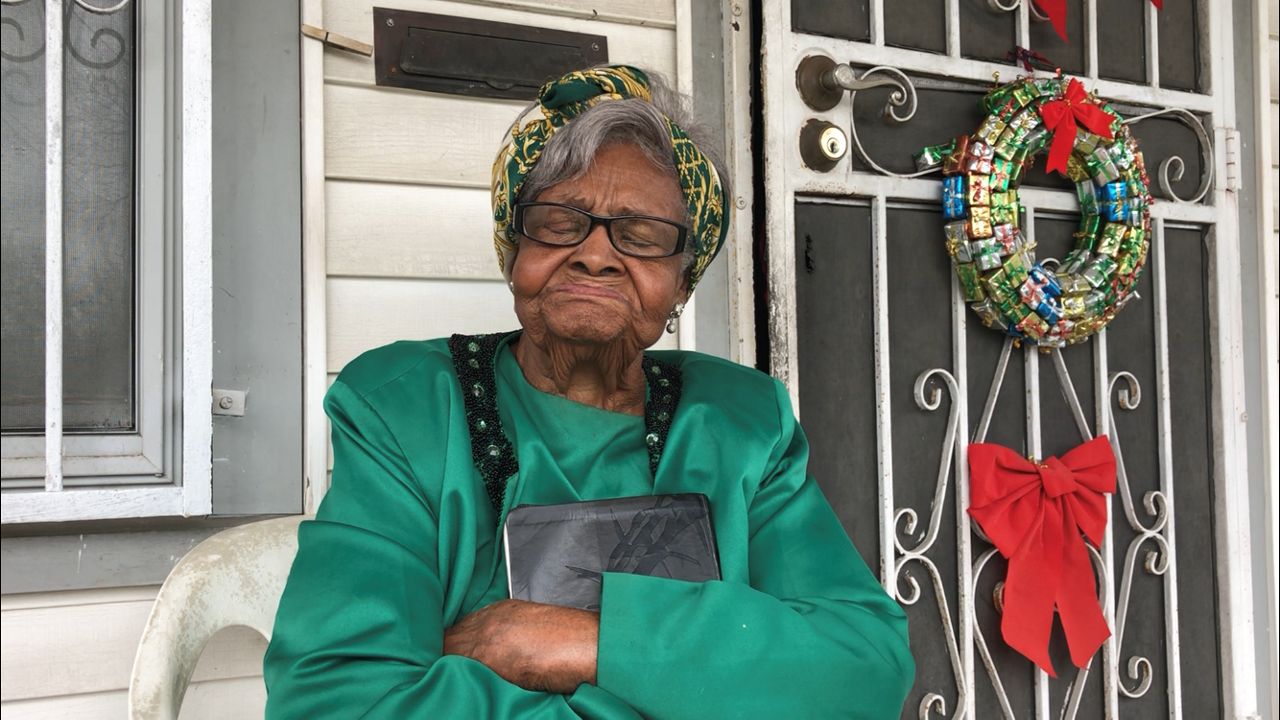 Dorothy Mondine appears at her home in San Antonio in this image from January 20, 2020. (Jose Arredondo/Spectrum News)
When Mondine's father passed away in 1947, she moved to San Antonio, which was more diverse. The 87-year-old East Side matriarch has been working since she was 14 years old.
"I had a hard life. My mother got sick after then, but I had to work," Mondine says. "But I thank God, Papa and Mama had put that in me to work."
For 50 years, Mondine held multiple jobs to support her nine children, which is why she didn't experience her first MLK march until she retired.
"I used to work so I couldn't see it, but God blessed me in 1998," Mondine says.
Since Mondine''s house sits on MLK Drive, she has the best seat in the house for the nation's largest march. Mondine and her family wave from the yard as she hollers at the marchers.
"How y'all doing, young people," Mondine says with a large smile. "God bless the young people, y'all are the young generation. God bless ya."
Like Mondine, her son Hiram Speed has never attended the MLK march because of work.
"I'm really overdue and then I've been spending more time with my mother," Speed says. "And the march means a lot, and we are right here, so there's no excuse."
Mondine was ridiculed for her speech impediment as a kid, but today, when the 87-year-old speaks, folks listen.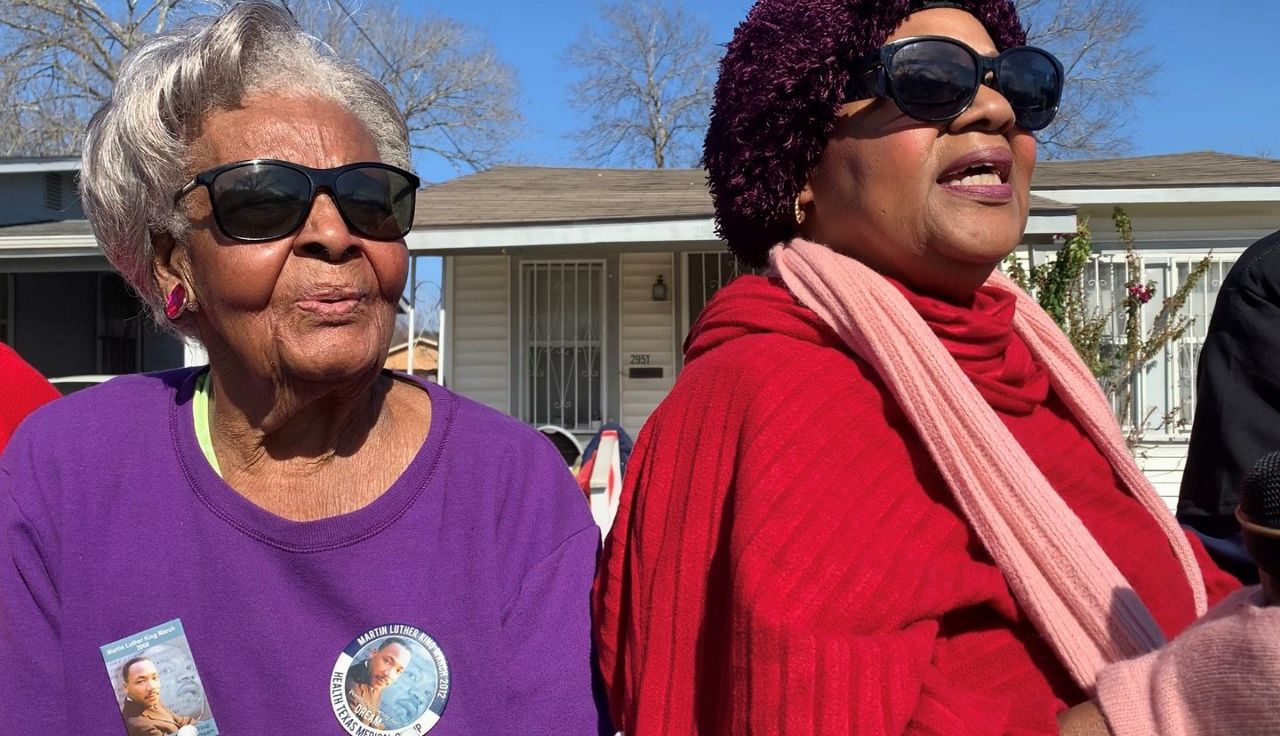 Dorothy Mondine watches San Antonio's Martin Luther King March in this image from January 20, 2020. (Jose Arredondo/Spectrum News)