SAN ANTONIO -- For the last eight years Blah Poetry Spot has been one of the premier open mics in San San Antonio. It's had many homes— Deco Pizzeria, Jandros and The Amp Room — but its founders stayed intact.
Blah Poetry Spot has been in San Antonio for 8 years
Fosters aspiring poets
Nows regularly draws a large crowd
The open mic was created in 2012 when a group of competing poets decide to collaborate and create a space for all poets.
"Writers and poets kind of came together and we wanted more space for us to invent new work," Christopher "Rooster" Martinez says. "We wanted to create a platform that was welcoming and inviting to a lot of new writers and poets to get better, to grow develop, get better and to network."
The poets host free workshops for the youth and assist other nonprofit organizations through their nonprofit, Write Art Out. But on Monday nights, the crew can be found hosting its weekly open mic where one poet is featured.
Although, the open mic draws in large crowd every week, co-founder of Blah Paul Wilkinson remembers the days where there was very few people.
"It's been eight years, eight good years of us just grinding. We've had lean moments where it's light," Wilkinson says. "But when we first started it was literally nine poets, so we would have nights where it would be us reading to each other. So everybody who is a part of the process enjoys doing poetry."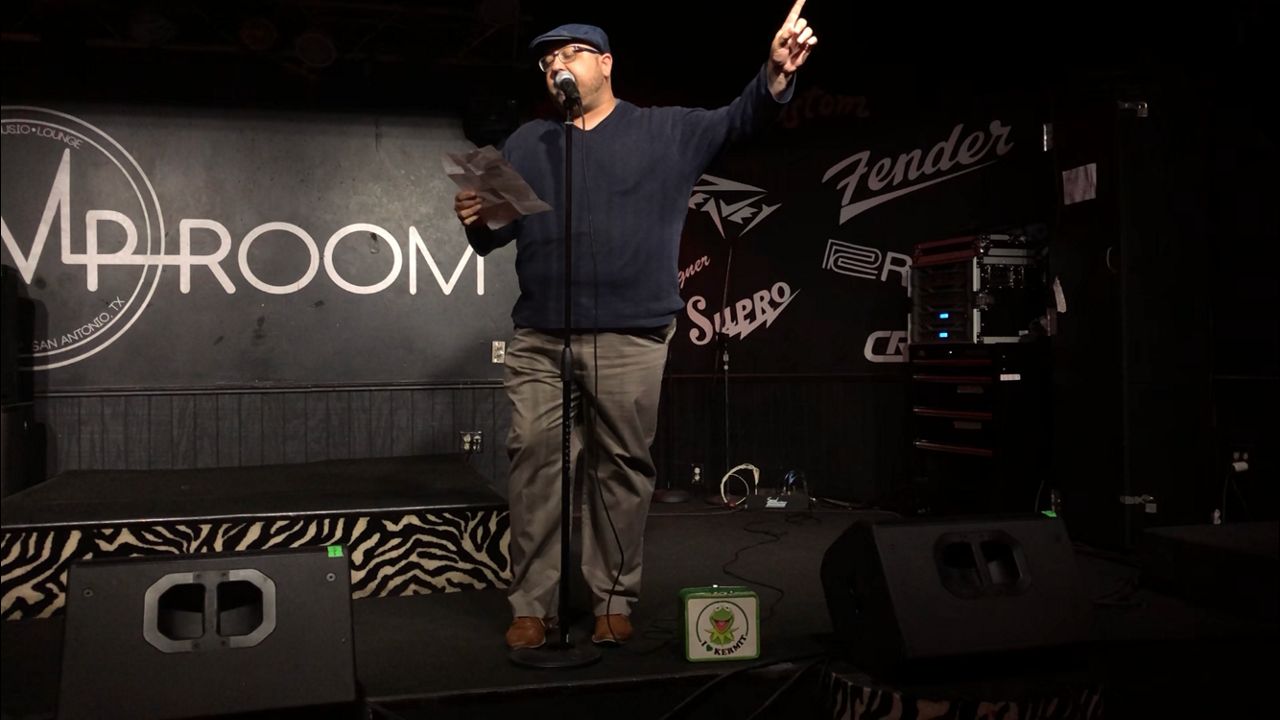 A poet performs at the Blah Poetry Spot open mic in San Antonio, Texas, in this image from January 2020. (Jose Arredondo/Spectrum News)
Blah Poetry Spot has ties to other open mics around town, 2nd Verse poetry and Puro Slam.
The seasoned poets understand how difficult it could be for newer poets to approach the stage, but Wilkinson has a small piece of advice.
"Keep doing it, being on stage is a rush," Wilkinson says. "No matter how good or bad you are, just keep doing it. If this is what you like doing, you can only get better."