SAN ANTONIO -- - Weighing nearly 20 pounds, a former San Antonio Pets Alive shelter cat named Zane Gray is a big hit among patients receiving treatment at University Hospital in the medical center.
Therapy cat Zane Gray a hit with patients at University Hospital
Part of the Paws Up Pet Therapy Program
Therapy teams made up of volunteers
At least once a week, Zane and his handler pay a visit to the Northwest Side hospital.
"Generally we visit between 12-15 patients when we come on any given day. We also visit a lot of staff and family," said Beverly Oakes, Zane's handler.
Oakes and her cat are one of 13 therapy animal teams part of the hospital's Paws Up Pet Therapy Program. The teams are from various volunteer organizations such as Therapy Animals of San Antonio and PAWS for Service.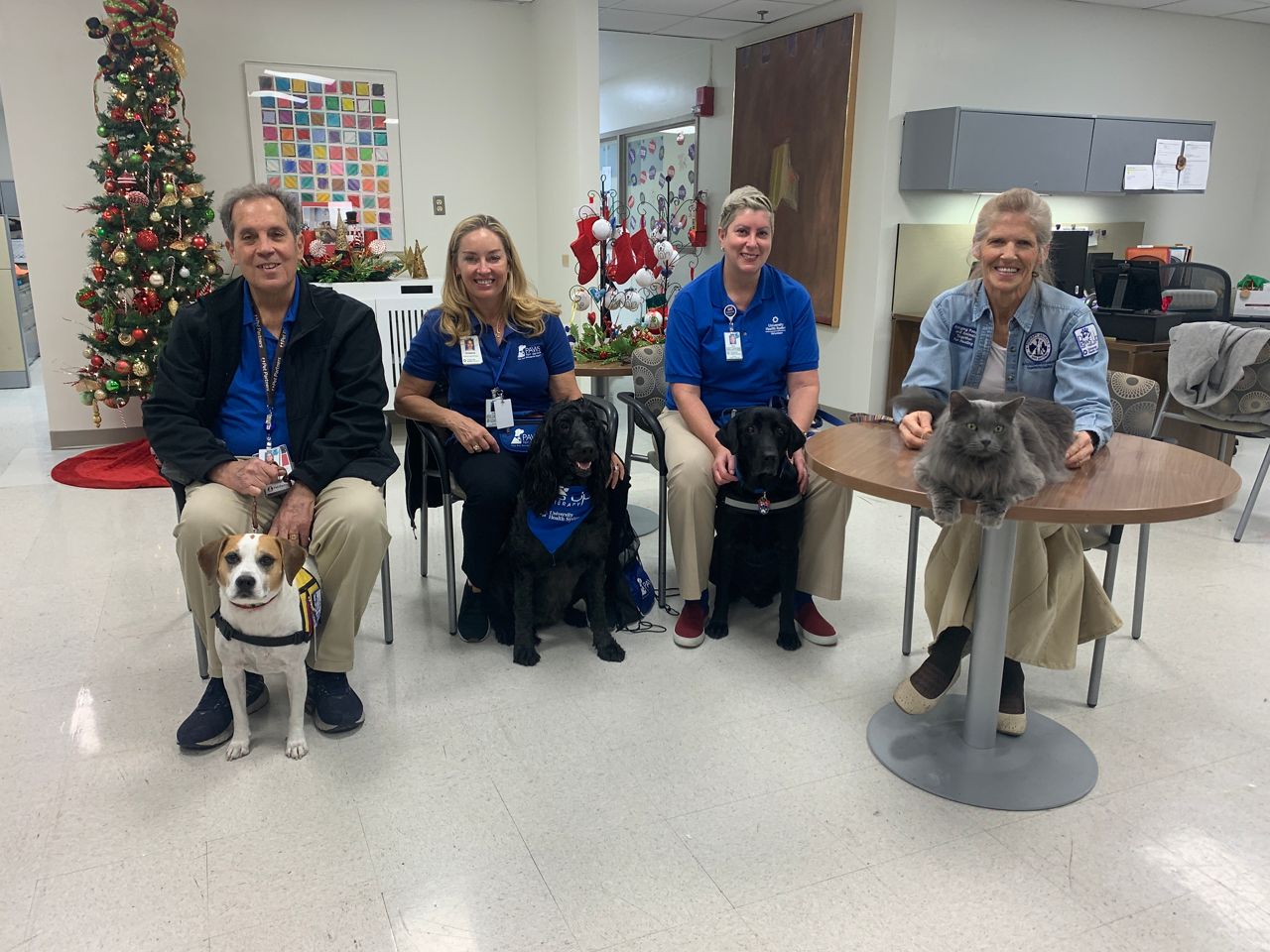 Handlers pose with their therapy animals in this image from December 2019. (Sarah Duran/Spectrum News)
"Overall it's to come and visit and comfort patients," said Erica Garcia, a senior volunteer coordinator.
Garcia says the program began with Junior, who was Oakes' former rescue cat. About three years ago, the orange cat passed away after a battle with cancer.
"When he passed away I thought I lost a huge chunk of my life," Oakes said.
Then she found Zane at SAPA. The kitten was abandoned at 8 weeks old at the rescue shelter.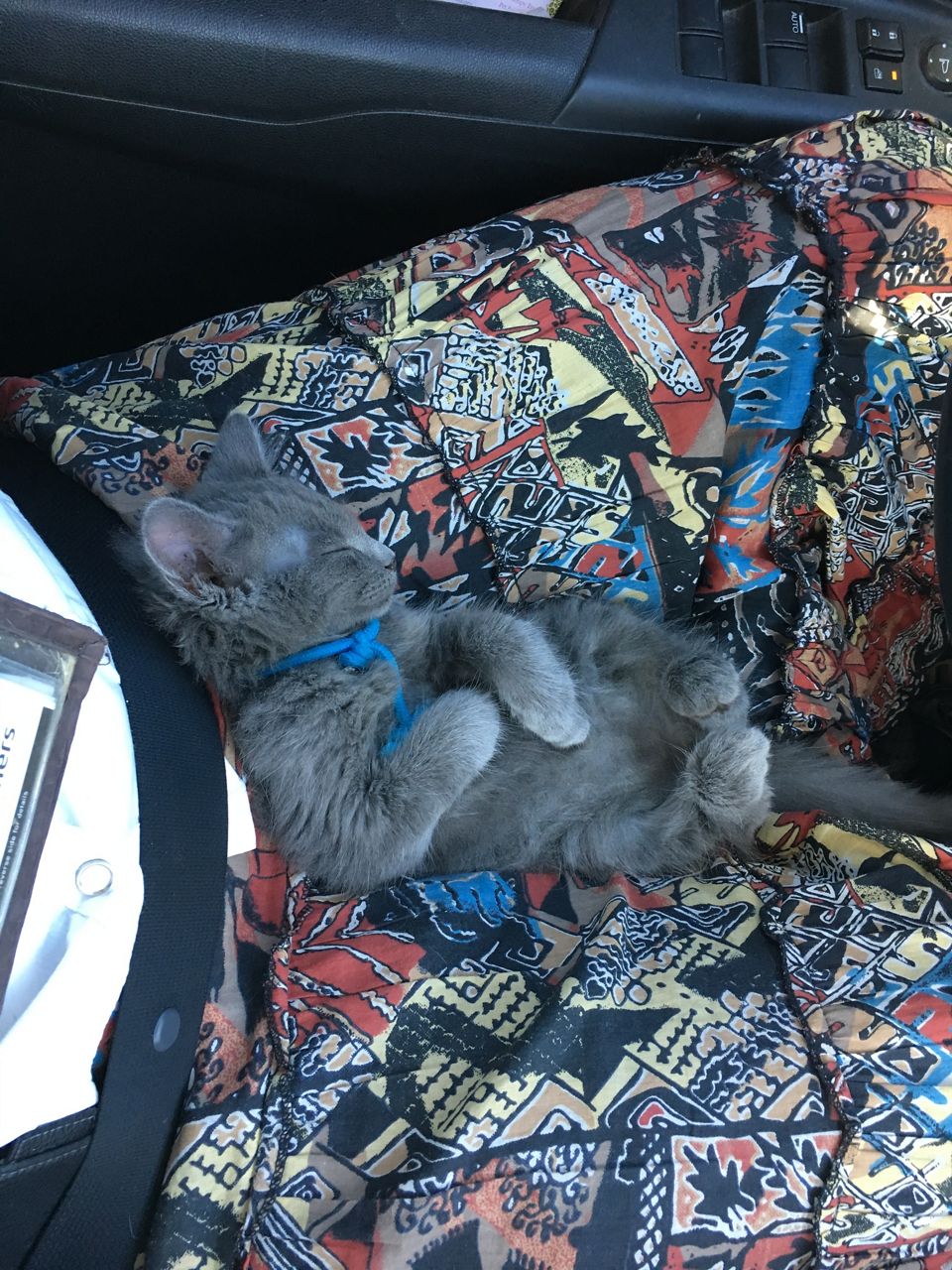 Zane Gray catches a nap in this image from December 2019. (Sarah Duran/Spectrum New)
Now he is using his talents as a therapy cat to touch the hearts of hospital patients.
"I know how much it means to me and I'm sure it means that much to other people, too," said patient Mary White.
Hospitalized since early December for tongue cancer, Zane's visit hits close to home for White as her cat passed just before being admitted to the hospital.
"I thought Helena was going to be my last cat because my health has been declining so much over the years," she said.
She treats Zane as if he were her own, petting him bedside during visits.
"To see [White] respond like that and to benefit and to express that benefit that they experience because of having the cat present that is reward," said Oakes.
Rewarding for Oakes to see, too.
"It just goes straight to the heart," she said.