SAN ANTONIO -- A study conducted by CDC-Kaiser Permanente Adverse Childhood Experiences (ACE) mirrors Brianna Feliciano's path following traumatic events during her childhood.
Study found childhood trauma leads to increased likelihood of drug abuse
29-year-old Brianna Feliciano struggled with depression and addiction
Says key is reaching out for help
"I was sexually molested and raped at a young age," Feliciano said. "It continued to happen as I grew older. From different people. Different men. And I never knew why it was happening. But it happened more than a handful of times."
One of the largest studies on childhood trauma - the CDC Kaiser research - surveyed 17,000 patients and shows a child who experiences four or more traumatic events is five times more likely to become alcoholic, 60 percent more likely to become obese and 46 times more to begin using IV drugs. Feliciano was one of those statistics.
"PTSD, anxiety, depression - I struggle with all of those," said Feliciano, 29.
Heroin use among young adults ages 18-25 is high. Stats from the National Institute on Drug Use show 160,000 young adults used heroin for the first time in 2016, double the number of 90,000 in 2006. And people are dying because of it.
In 2017, more 15,000 people died from heroin-related overdoses, a five-fold increase from 2010 to 2017.
"The fact of the matter is people are dying because of a medical crisis," Feliciano said.
On the issue of addiction, Feliciano knows what she's talking about. She's also a heroin addict in recovery.
"Just because someone has an addiction problem doesn't mean that's who they are," she said.
The all-American looking San Antonio woman is a stylist.
"As long as I can remember, I always had this hole," said the now sober Feliciano, "this huge hole that I felt I need to fill. With whatever. Whoever. And it just wasn't enough."
Feliciano said as a pre-teen the void inside herself continued to widen.
"Up until I found my mother's medical cabinet. And there I found opiates," she said.
Feliciano said before began using drugs at 12 - marijuana, cocaine, Xanax, you name it. Then, as a teen, she switched gears to heroin.
"I just desperately wanted to feel better. And it seemed like the only thing that could make me feel whole was opioids," she said.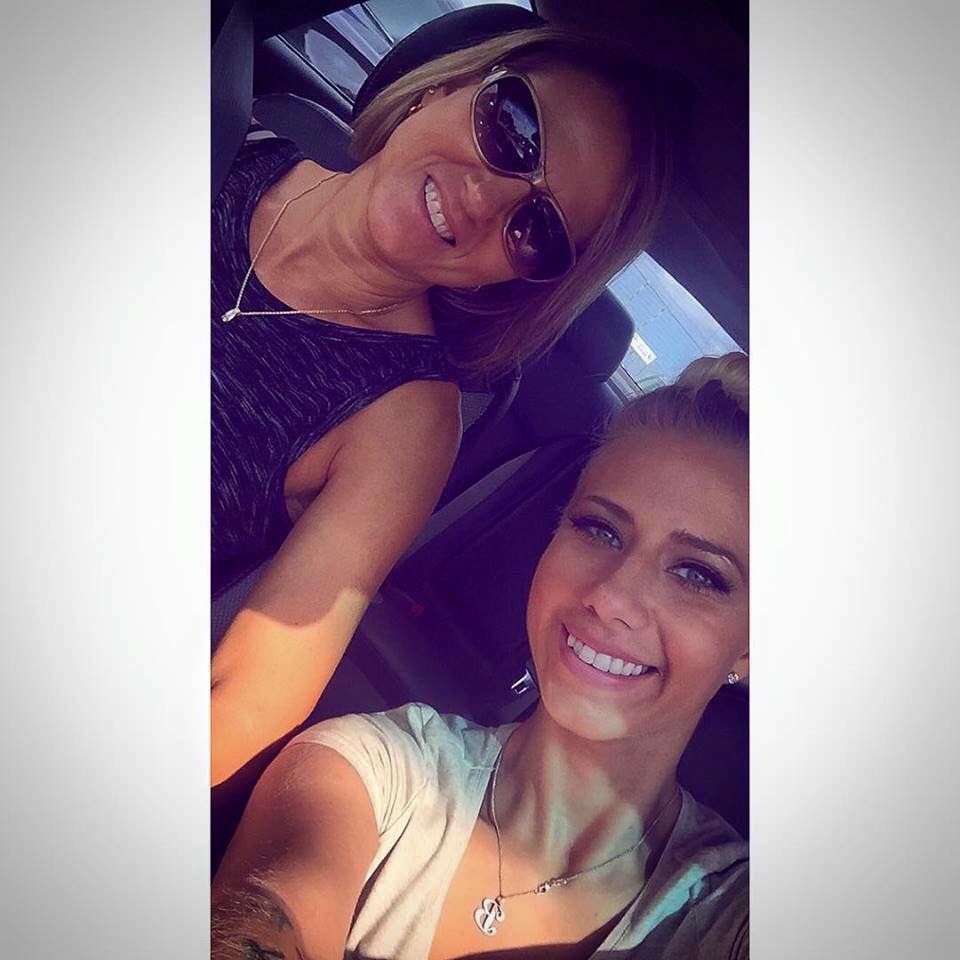 Brianna Feliciano appears with her mother in this undated image. (Courtesy: Brianna Feliciano)
Her wakeup call came at age 26 over the holidays, when, the stylist recalled, her mother caught her in the act of abusing drugs.
"She called me an addict. And it brought me to my knees to hear her call me that," she said.
After stints in and out of rehab, the recovering addict attained sobriety after a little more than a year.
Feliciano describes the feeling she now possesses through sobriety: "It's like being high without being high."
As researchers continue to study connections between trauma and addiction, Feliciano offers advice for any struggling addict willing to listen.
"Ask for help. Reach out to your family. You can't get sober by yourself," she said. "Never too late to stop for the last time."