SAN ANTONIO — More than 100 underprivileged kids and teenagers are getting the chance to soar outside of their normal boundaries.
Volunteers run the program
Young people learn how to become a pilot
The Legacy Flight Academy nonprofit, is upholding the traditions of the Tuskegee airmen by giving the next generation a chance to see above the sky while gaining new perspectives.
"Some of them get here and they're a little iffy. They're like 'ahh I don't really know what I want to do,' and they're nervous about things," said U.S. Air Force Major Kenneth Thomas who helped form the organization full of volunteers.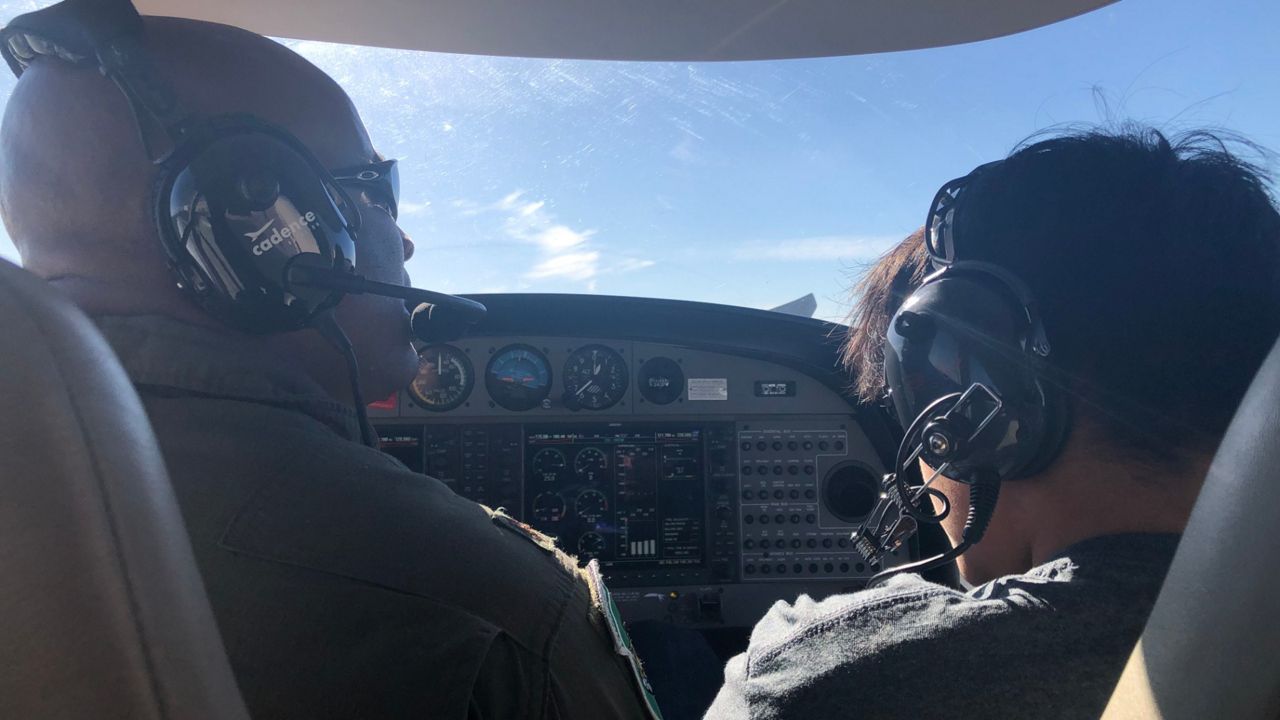 Photo of a pilot in the air with a Legacy Flight Academy participant (Chris Grisby / Spectrum News)
The youngsters ranging from age 10-19 are learning the ins and outs of being a pilot, and the relentless hard work it took to get men and women with melanin, flying off the tarmac during World War II.

"They showed us that regardless of the obstacles faced by you, you can overcome any of them," said Thomas. "We want all of the kids and even the volunteers to see they can overcome anything just like the Tuskegee airmen did.

​The organization travels throughout the country visiting communities like San Antonio to inspire underprivileged and at-risk youth.
"If my kids can come out here and experience this, they can pass this along and say, 'hey this is possible.' They can spread the dream," said parent Charles McDaniel.
To learn more about the The Legacy Flight Academy, you can visit their website here.