GARDEN RIDGE, Texas — A wounded Army veteran received a brand new home Saturday in Garden Ridge. The organization, Homes For Our Troops, presented a new set of keys, mortgage free to Army Sergeant LisaMarie Wiley.
Lost part of her leg in 2011
Had re-enlisted for a 30 year plan before injured
Home comes with more than 40 modifications
"Who would've thought this is what would happen if you ever asked somebody for help," said Sgt. Wiley.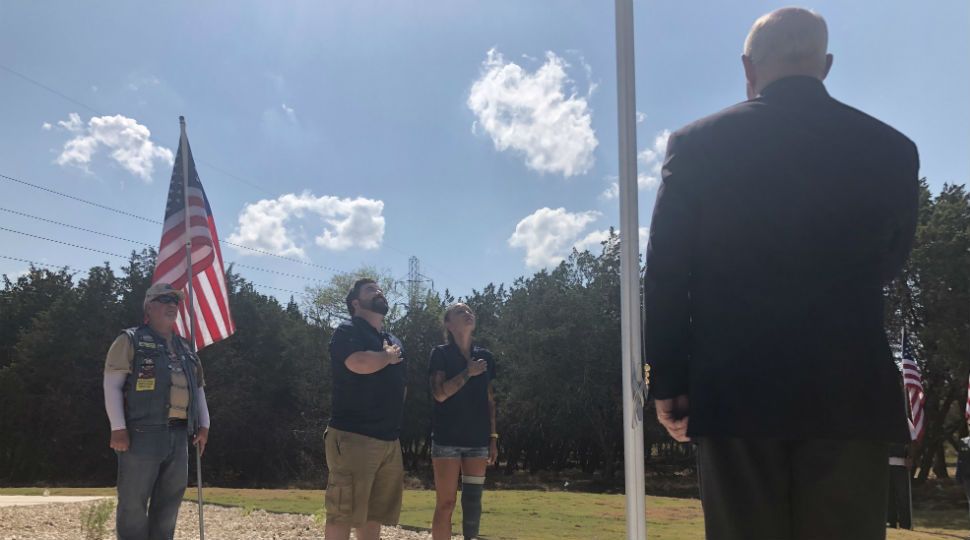 While overseas on tour in Afghanistan during 2011, the veteran lost part of her leg from the knee down after stepping on an improvised explosive device.
"Nine days before I stepped on a bomb, I re-enlisted for as long as I could possibly be in with a 30 year plan to stay in the Army. Nine days later it ended, so today we're starting a new 30 year plan," said Sgt. Wiley.
Overwhelmed with emotion, Sgt. Wiley got a brand new look inside the home she never imagined having. The home comes with more than 40 modifications to alleviate daily struggles she once had.
"If you can gather the gravity of reality and if you can imagine being handed a diamond, that's what's happening now," said Sgt. Wiley.
Homes For Our Troops has presented new homes to more than 250 veterans nationwide.