SAN ANTONIO – San Antonio Spurs forward LaMarcus Aldridge surprised a gym full of kids inside the Boys & Girls Club-Calderon Branch on the West Side Friday morning, with gifts of iPads and school supplies.
Kids' ages ranged from 6 to 18 years old
H-E-B provided backpacks filled with supplies
300 iPads purchased days before
The group of kids, between ages 6 and 18, were hit with several surprises even before the popular Spurs player walked in. The Spurs' Coyote warmed up the group with a dance battle and then H-E-B volunteers handed out hundreds of backpacks filled with school supplies.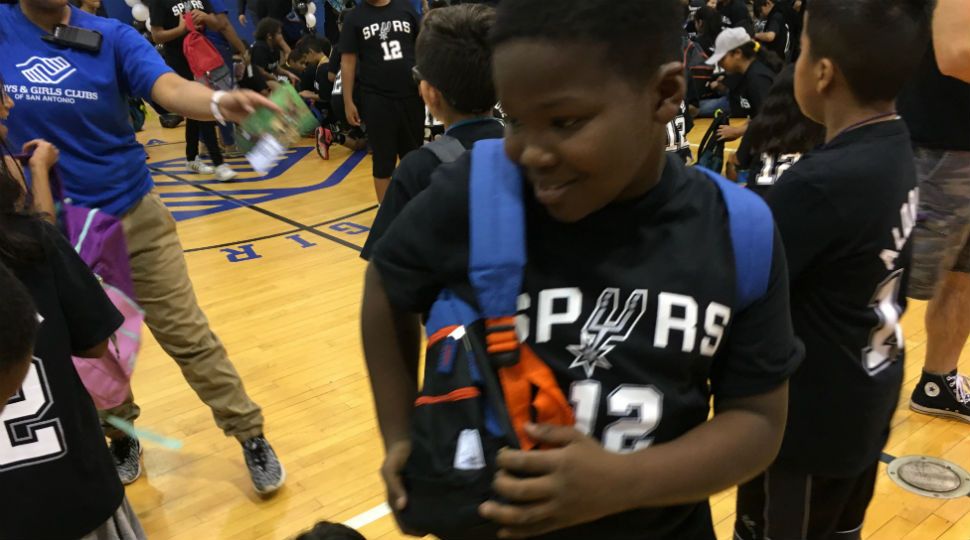 After talking to the group, Aldridge said he had another surprise to bring in. With help from People of Spurs Sports & Entertainment volunteers, iPads were handed out to every student, totalling in the hundreds.
It was Aldridge's own idea and was pulled together only a few days before the event.
"I want to thank H-E-B for helping me out with [backpacks] but I didn't want to fly all the way back for just backpacks, let's do something better. So we did backpacks and I was like, let's do iPads. Kids love iPads so I was like, why not?" Aldridge said.
Only three days before, the Spurs forward purchased 300 iPads for the Back-to-School party.
One little girl said she started crying when Aldridge walked in with the tablets. Her first plan was to download games.
"He said he was going to bring us cookies, I was like … but first I thought it was books and then I looked closer and then I said 'oh look it's an iPad,'" 9-year-old Abbi Aguirre said.
Aldridge said he loves to give back to kids, and the Boys & Girls Club holds a special spot in his life.
"I just have a history with them. It was a place I use to go to when I was younger to feel safe and to keep myself out of trouble. So I know most of these kids here need things," Aldridge said.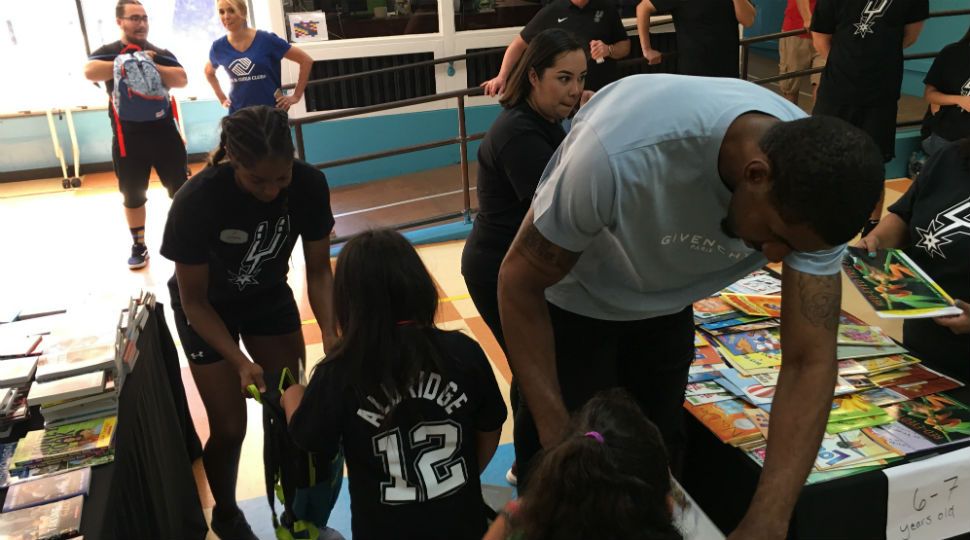 After all the surprises, Aldridge helped fill their backpacks with books and took pictures at the photo booth.