SAN ANTONIO -- San Antonio's favorite West Side's print shop is close to hitting a milestone.
Opened 3 years ago
Caters to at-risk youth
90 students have been successful
"What's incredible is what comes out of the mind of students," said La Printería Founder and Director Harvey Mireles.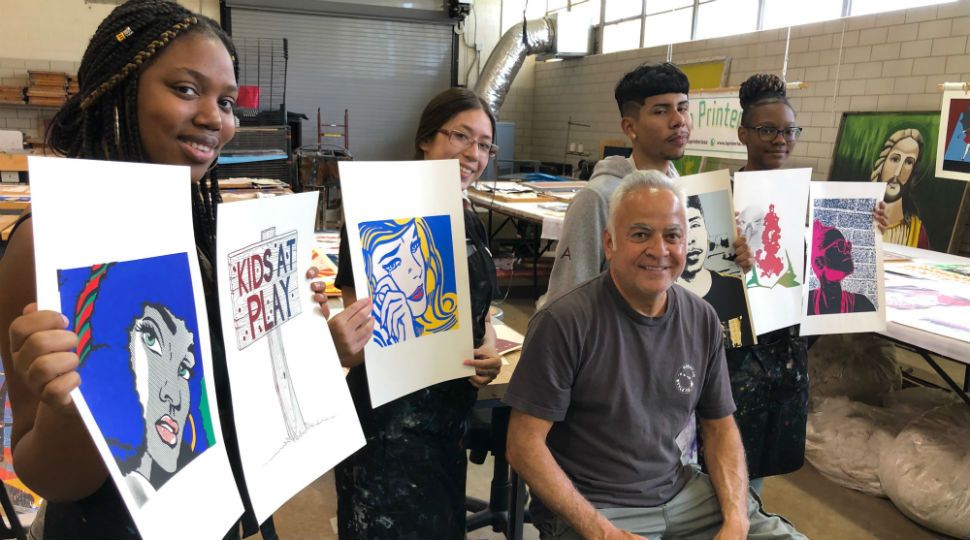 Almost three years ago, Mireles wanted to open what he calls a "cultural arts social enterprise," to give artists and designers a place to work on and showcase their talent.
"And it was just an idea," said the retired Air Force veteran. "It was an idea that I thought was necessary."
The West Side print shop now caters to an underserved part of the city.
Plus, La Printería offers paid apprenticeship opportunities to at-risk youth ages 12 to 19.
At the launch of the seminal operation of art, Mireles set a goal for La Printería to train 100 young printmakers.
He's almost there.
To date, there have been 90 students walk out of his shop with valuable printmaking skills.
It's fair to now say, creative needs previously ignored on the West Side are now creatively being met.