It is a day many people who follow that adorable groundhog Phil down in Punxsutawney, Pennsylvania are awaiting: the prognosticator of all prognosticators' outlook!
This has been happening for over a hundred years and has been watched by millions throughout the years in person and on television. This year, the in-person celebration will not have a crowd of 40,000 people like in past years, but you can watch the event online.
I will be one of the people who will watch from afar and miss the celebration in person. Most meteorologist you meet say they do not like hearing from a groundhog about the forecast, since this is just silly. So, why on Earth am I the exception?
You see, Phil and I have a connection – I was born on Groundhog Day. I spent my birthdays growing up watching and waiting for Phil's forecast. I became so in love with the celebration and weather, I realized it was no coincidence that I am a meteorologist born on Groundhog Day. It was fate!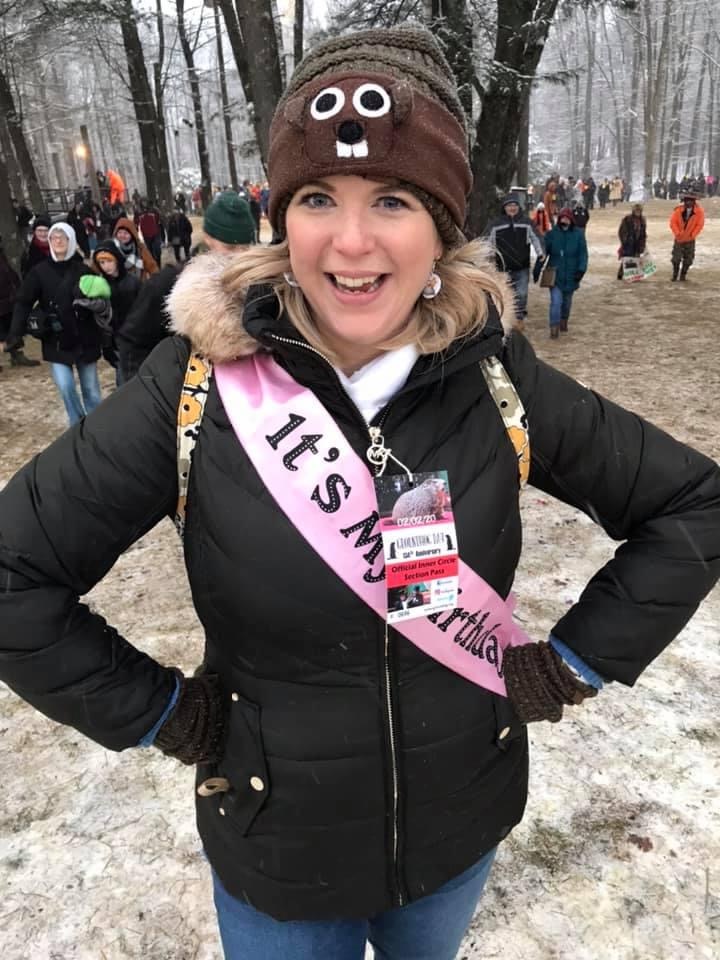 So now that you know why I am obsessed with this yearly weather celebration, let me tell you a bit more about Groundhog Day.
The celebration happens every February 2 in the middle of the night. From about 3 a.m. until Phil's prognostication at 7:20 a.m., it's an all-out party of goofy songs, signs, hats, and good old-fashioned fun! Those who do not understand the love of this celebration may find this overnight journey to Gobbler's Knob a bit weird, and you know what? It is! That's the fun of it.
How does Phil's prediction of spring's arrival work, you may ask? As tens of thousands of Phil's followers await in the cold, the inner circle of Phil's most trusted advisers arrive on the Knob as the sun is rising. They knock on his tree stump home and awaken him from his winter's nap. Phil is brought in front of his followers and presented with two scrolls. He chooses one, and the inner circle reads his prediction.
If Phil sees his shadow, then there will be six more weeks of winter. If there is no shadow, then early spring it will be!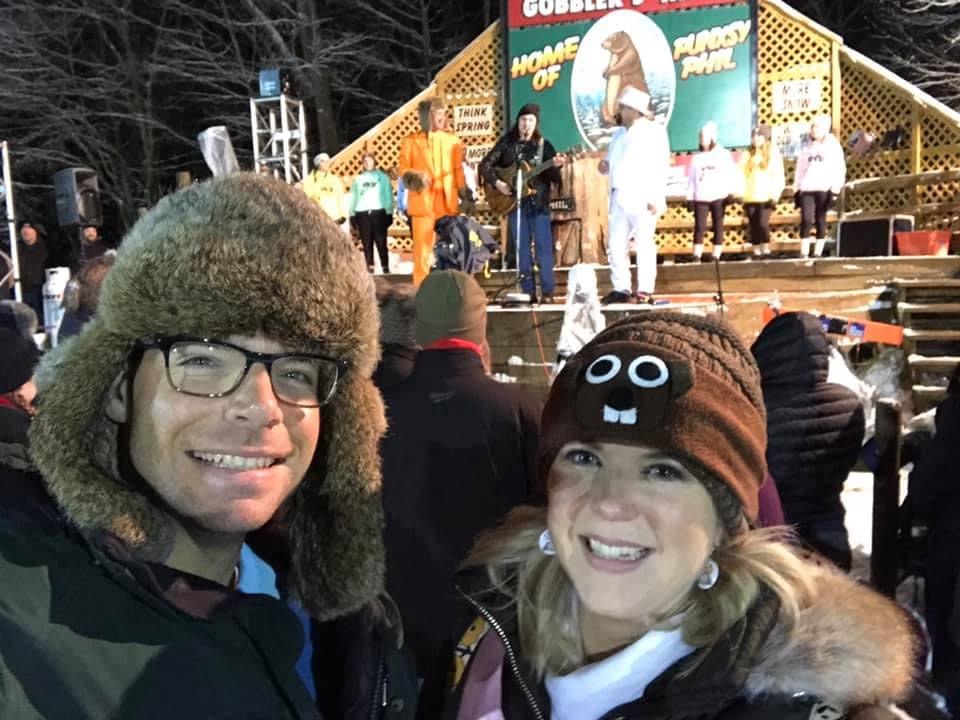 We will not go into the details of Phil's track record as far as accuracy because I always have his back on this forecasts. But, he has predicted an early spring for the past two years.
I know it can be hard to see what Groundhog Day is all about and some may even find it a bit weird. Take some time this Groundhog Day to enjoy the celebration and have a bit of silly fun. Look at it this way: sometimes we need to have some goofy fun in order to get through these long winter months.