ROCHESTER, N.Y. — It was an idea made popular by a Trombone Shorty concert at the Rochester Jazz Festival years ago.
And now a public space at Parcel 5 is a step closer to reality, albeit in a temporary form.
A groundbreaking ceremony was held Thursday at an East Main Street lot in downtown Rochester for a green space called "Meet Me at the 5."
Mayor Lovely Warren and other city leaders were on hand to show off an idea of what the one acre lot will look like by next month.
The city says it will continue to seek a developer to fully optimize the site to create jobs and boost the downtown economy.
"This is one of the most prime pieces of real estate in downtown Rochester, that being said, we look forward to the day to get this on the tax rolls in a different capacity," said Chris Hill, vice president of the Rochester Downtown Development Corporation.
"We are looking forward to making this an entertainment space that is like the one that's in Kansas City, Kansas City Live, the one that can utilized 24 hours a day," said Mayor Warren.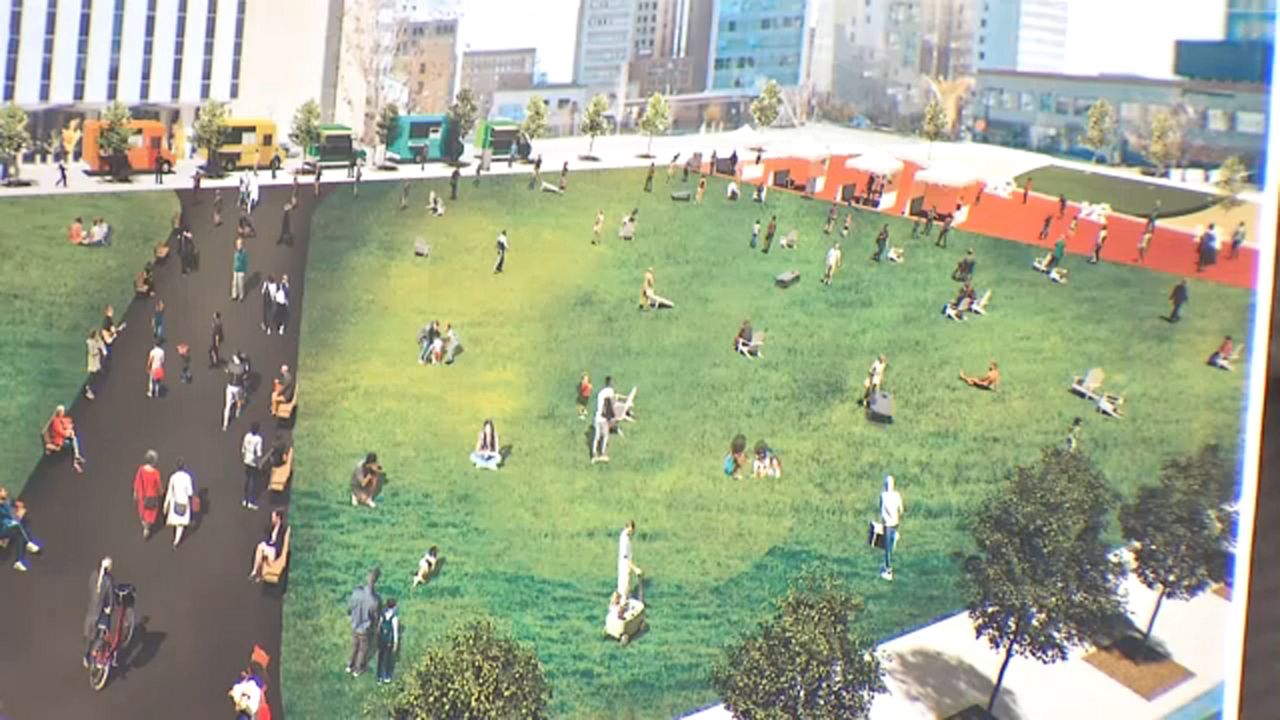 This is not the lot's final form. The idea is still to eventually shape Parcel 5 into a more permanent and taxable public venue.
"My staff and myself are looking forward to getting down to business. We really do believe there is limitless opportunity for the space, both social, professional, private. From concerts to sporting events, lunches, Frisbee tournaments. You name it," said Jim Brown, Rochester Riverside Convention Center executive director.
Past events at the space for the Fringe Festival and Jazz Fest have drawn thousands downtown.
While the city says it's temporary, some people hope it'll become a permanent fixture.
"This place needs to be for the people, by the people, and I think ultimately at this point it's up to Rochesterians to show what we can make of this space, and what we want this space to be," Benjamin Woelk, the former co-director of Rochester Visionary Square Project, said.
Woelk is excited about the temporary space and believes Parcel 5 can be developed into a space that can support bring in taxes for the city and provide a public space for the community.
The city says the temporary green space will cost $250,000, and will be complete by May 9.