After Monday's significant lake-effect snow event, we have the coldest air of the season here. And we have lighter lake-effect snow showers this morning, which could lead to a slow commute.
Due to shifting winds, any lake-effect snow bands developing southeast of Lake Ontario and the Finger Lakes will become more disorganized and weaker.
Some spots could see another 3 to 6 inches, making for a slippery morning commute. Plus, winds will still be strong enough for blowing and drifting snow.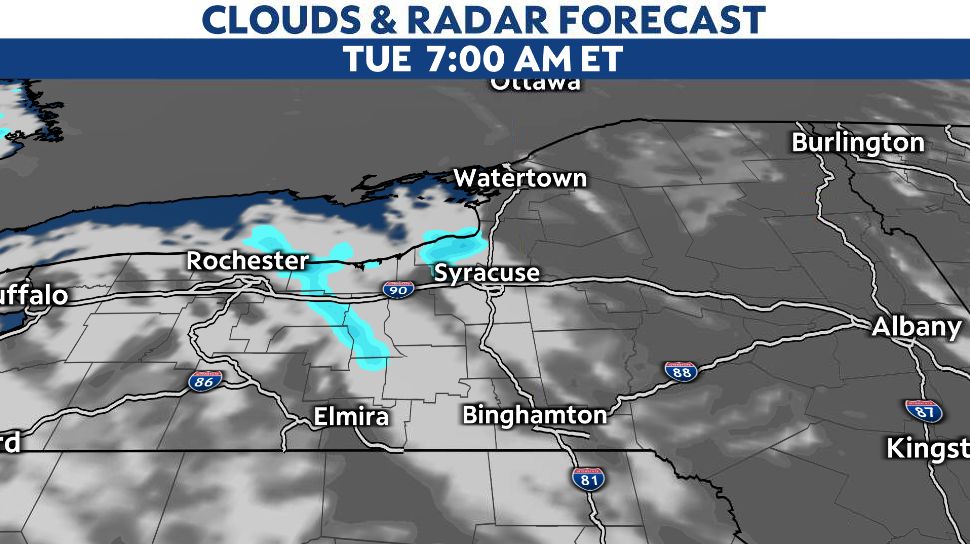 As the day goes on the last of the lake-effect snow will finally taper off. It's still going to be a cold one all around though.
The brunt of that Arctic air will be felt this morning as wind chill values get as low as -20 to -35 degrees.
Stay ahead of the snow and cold and sign up for weather notifications.