Wind and snow will be the big weather stories as we move into the overnight hours.
This system will bring a variety of effects to the region.
High Wind Warnings and Wind Advisories are in place across much of New York State until 1 a.m. Tuesday.
In the High Wind Warning, southwest winds gusting up to 60 mph are likely. In the Wind Advisory, we expect wind gusts of 50 mph.
Winds this strong can damage trees and cause power outages. Travel will also be more difficult, especially for tall vehicles and where the wind is blowing across the highway. Secure or bring in loose outdoor items, such as holiday decorations.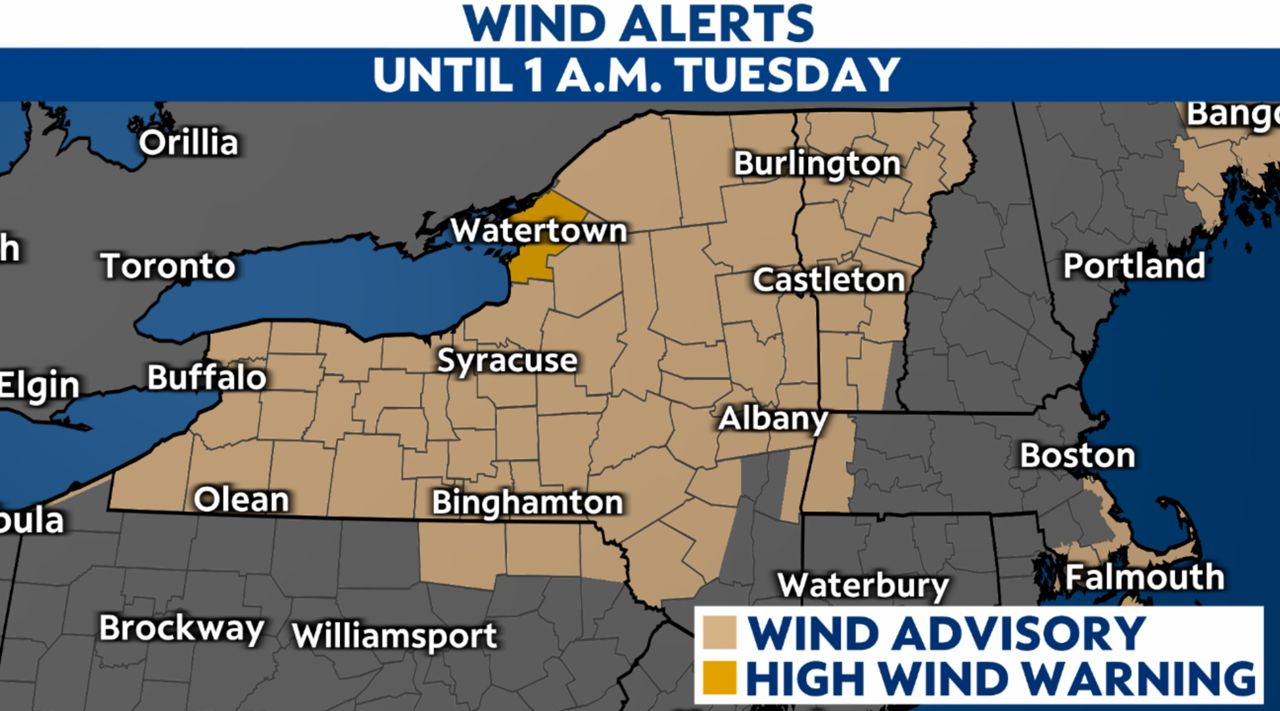 These strong winds will also lead to flooding along Lake Erie and Lake Ontario. Waves could cause minor flooding and shoreline erosion into Monday night.
Shores in bays, inlets, harbors and other low-lying areas will be most affected. Gale Warnings are in effect for the nearshore waters, where we could see waves of up to 19 feet.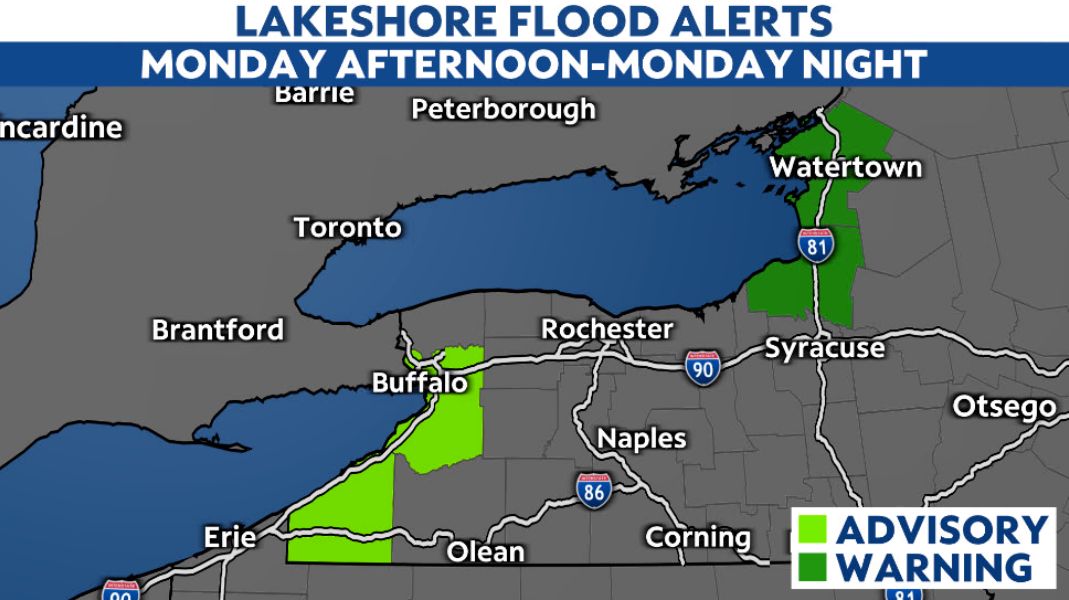 As colder air continues to pour in behind the system, we'll see more lake-effect snow.
Winter Weather Advisories are in place for Oswego, Jefferson, Lewis and northern Oneida Counties Monday evening into Tuesday afternoon for accumulations of at least 3 to 6 inches.
Some localized areas could get close to 8 inches.
Traveling could be on the difficult side, so make sure to plan extra time for commutes.
Kickoff for the game against the Patriots is at 8:15 p.m. Monday. By that time, temperatures will be in the mid-30s. Winds out of the west will be steadily blowing at 25 mph with gusts around 40 mph but will subside a bit by the end of the game.
Precipitation slows down by kickoff, but expect wind chills in the lower 20s.
Check your local forecast here | Sign up for weather notification | Send us your weather photos