Severe thunderstorms hit much of New York state on Monday, causing widespread wind damage and even an EF-1 tornado.
A few severe storms fired up early Monday morning, but the main event was in the afternoon and evening as a strong cold front rolled across the state.
One tornado was confirmed in Yellow Barn State Park. A National Weather Service (NWS) survey team rated the damage as EF-1 with estimated top winds of 90 mph. It was on the ground for just under three miles and was 85 yards wide at its largest. Most of the damage was to trees, although it did blow down a shed and a fence.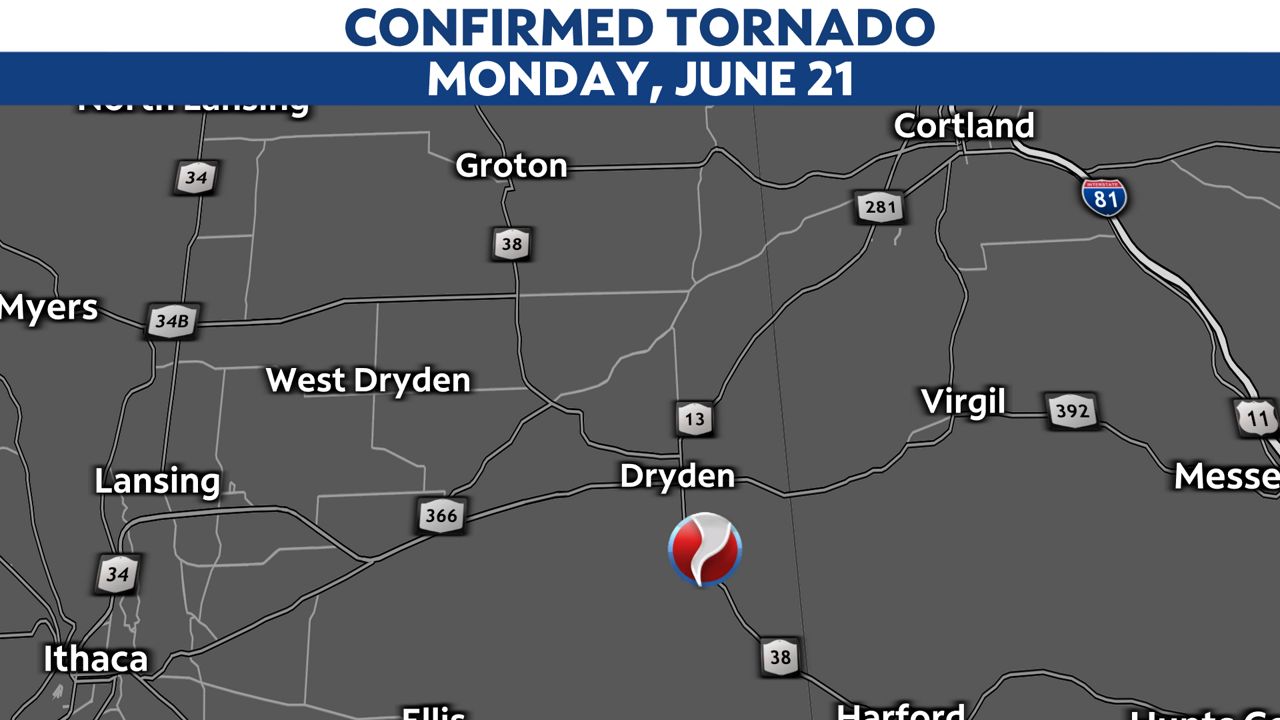 Most of the damage was from straight-line winds, though, knocking over many trees and power lines. The NWS received more than 140 reports of wind damage on Monday, mostly from the second round in the afternoon and evening.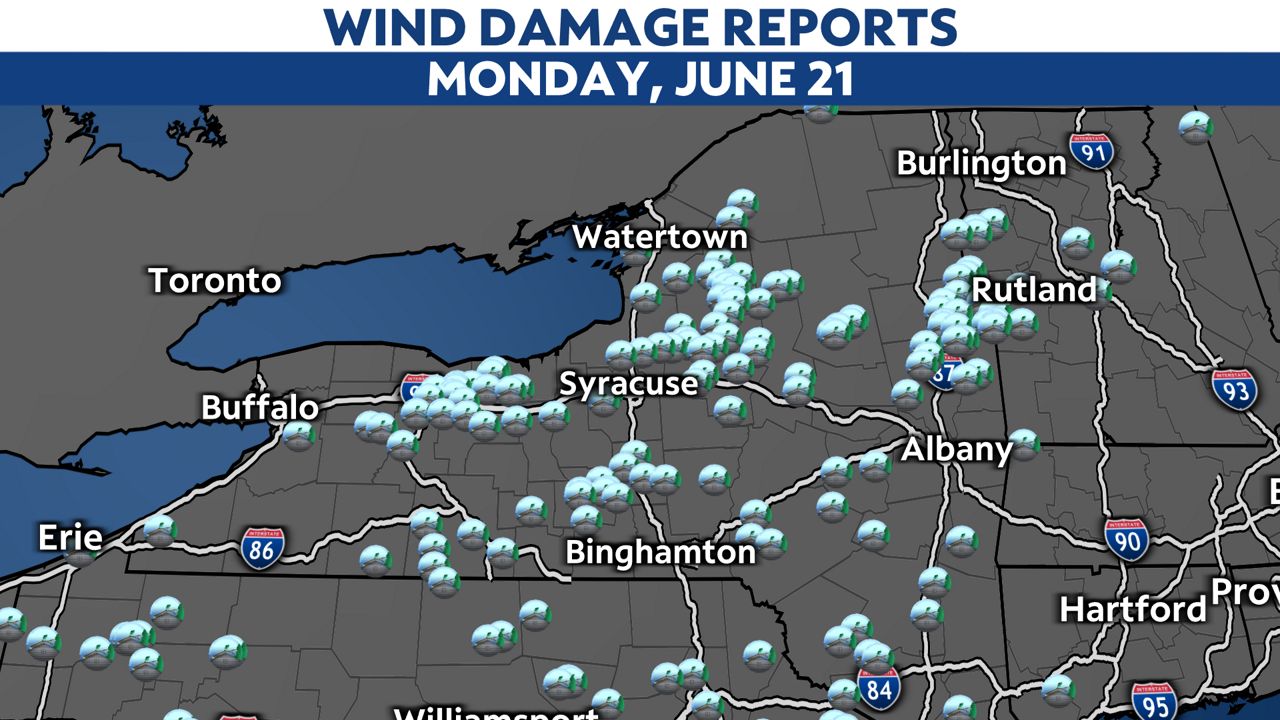 A handful of storms produced large hail about the size of quarters, mainly near Ithaca and Cortland.