Cloudy, cooler weather has arrived in the mountains and will be heading south tonight into tomorrow.
Smoke filled skies will continue and the thickest will be in Central New York. Chances for showers will increase from north to south today and tonight.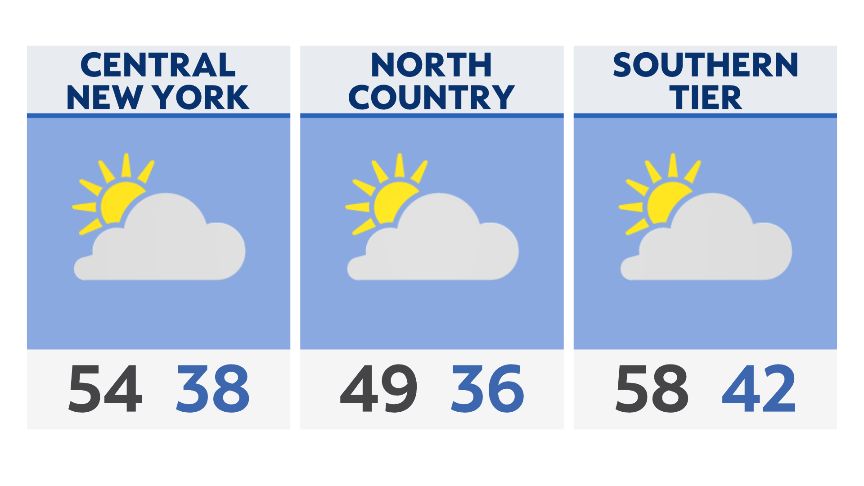 Thursday will be cloudy, cool and at times, wet. Highs will only get into the mid-50s and 60s.
Will the weather improve this weekend?
Watch live | Share your weather photos | Hourly forecast and latest radar | Active weather alerts | Closings and delays