VICTOR, N.Y. — When New York lawmakers legalized the recreational use of marijuana, the legislation came with a warning for people who smoke and drive. However, police say proving someone is driving under the influence of marijuana is easier said than done. A Victor company believes it has found the answer.
As he sits in front of a computer-based device, Tom O'Neill takes a test he figures he's taken 1,000 times. One which measures cognitive ability.
"The easy way to explain that, is the testing adapts to each individual's motor skills or visual acuity, and then their capabilities," said O'Neill, president and CEO of Cognivue.
The Victor-based medical technology company believes the series of exercises could help solve a major issue that's been punctuated by the legalization of marijuana in New York.
"One of the things that we identified was that there's a real opportunity to bring our technology to law enforcement," he said.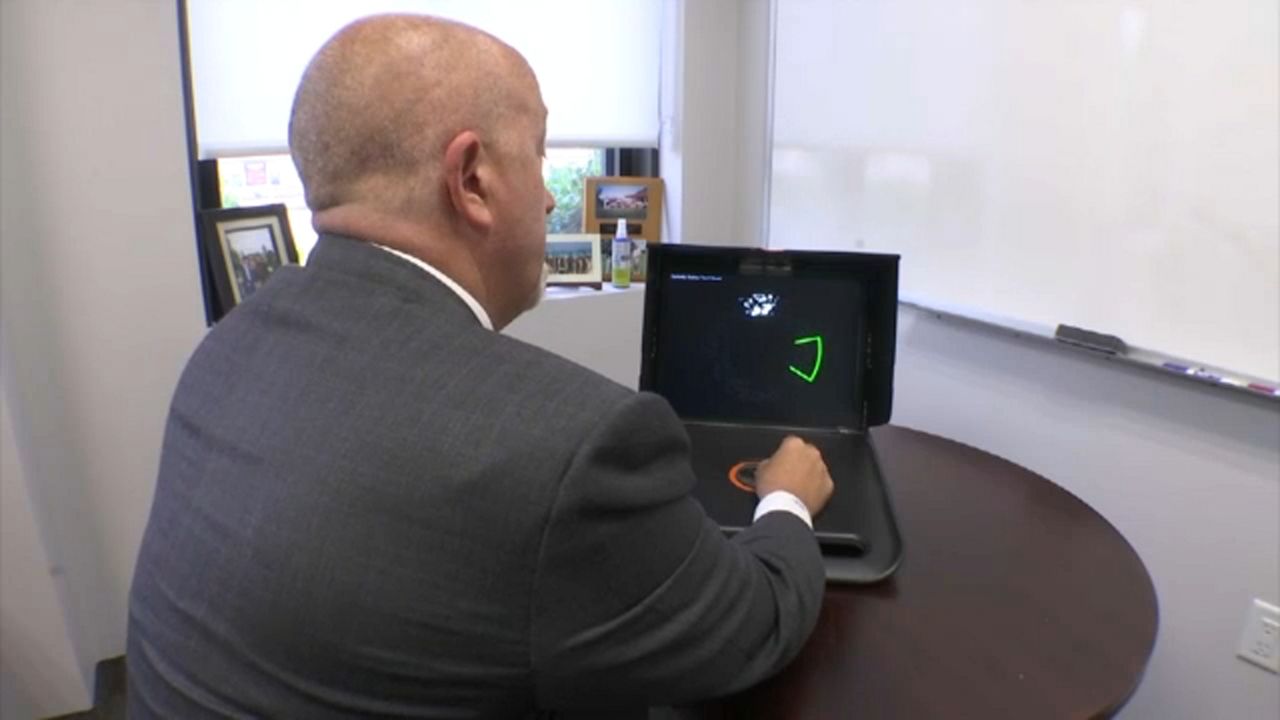 Drive just about anywhere these days with the windows down — and you know.
"Oh yeah, you can smell the marijuana all over the place," said Patrick Phelan, a retired Greece police chief who is now executive director of New York State Association of Chiefs of Police. "It's strong."
When testing for a driver's alcohol intoxication, there's a standard of .08 percent blood alcohol content. But for marijuana, there is no agreed-upon standard.
"Our concerned all along has been traffic safety," said Phelan. "In every state where marijuana has been legalized, we've seen the dramatic increase in crashes and fatal crashes."
"You can't measure marijuana by the laws of alcohol," said Kristin Weber, Cognivue's director of wellness and safety channels.
Weber first suggested Cognivue's adaptive psychophysics technology could help determine whether someone who uses marijuana and then drives, is legally impaired or not.
"It's probably the single biggest policy issue facing the legalization of cannabis," said O'Neill.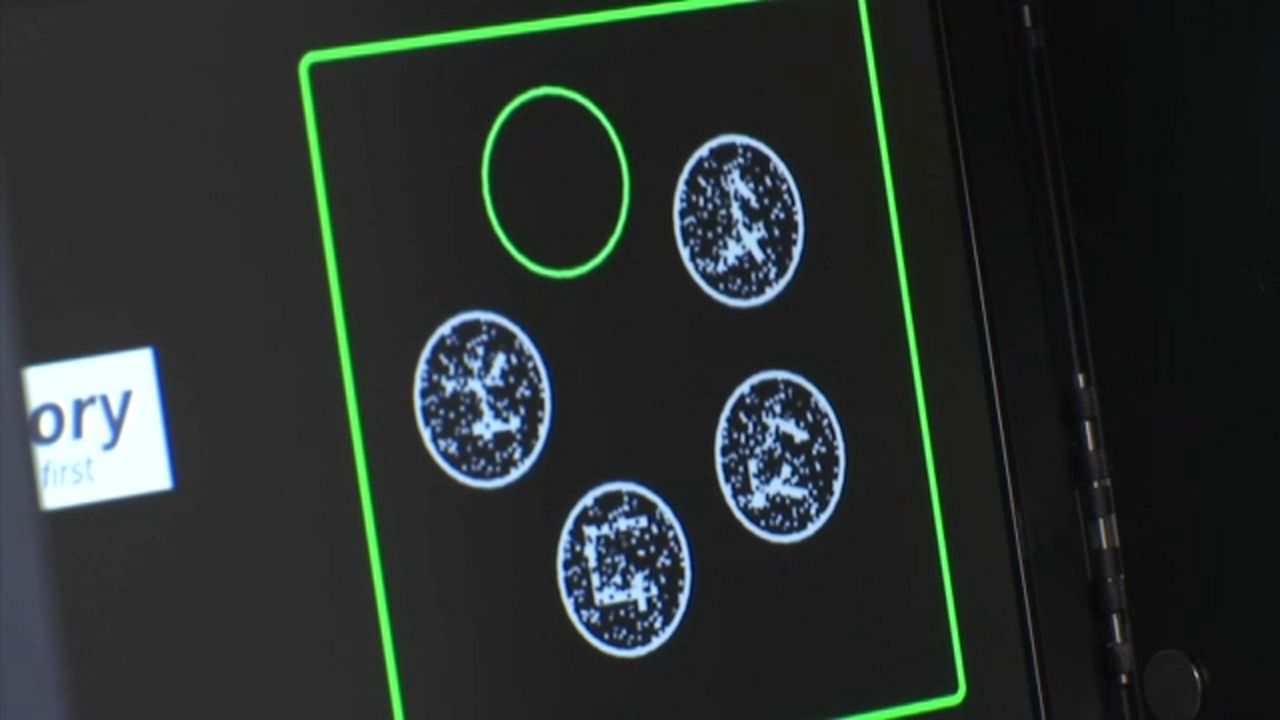 Earlier this month, a Cognivue team went to Colorado, where clinical trials were conducted. Participants were given exercises using the device, both before and then after vaping THC, the psychoactive chemical component of marijuana.
"Colorado was the first state to legalize," said Weber. "And they're still having issues with understanding the difference between recent use and impairment."
The data Collected in the Colorado trials is still being analyzed.
"These are all very experienced THC users, and you just see a very, very different level of impairment," said Paul Estes, vice president of operations and quality at Cognivue. "Different ways that it impacts them and affects them in a very controlled group. It's very interesting to see just how different it is for each of them."
Traditionally, police departments have used trained drug recognition experts and blood tests to determine if a person is under the influence of drugs. Police chiefs have complained that New York's marijuana laws were passed without consideration for testing
"We never said don't legalize marijuana," said Phelan. "All along for years now we've been saying this is the issue traffic safety is the issue, and we need a way to test for it."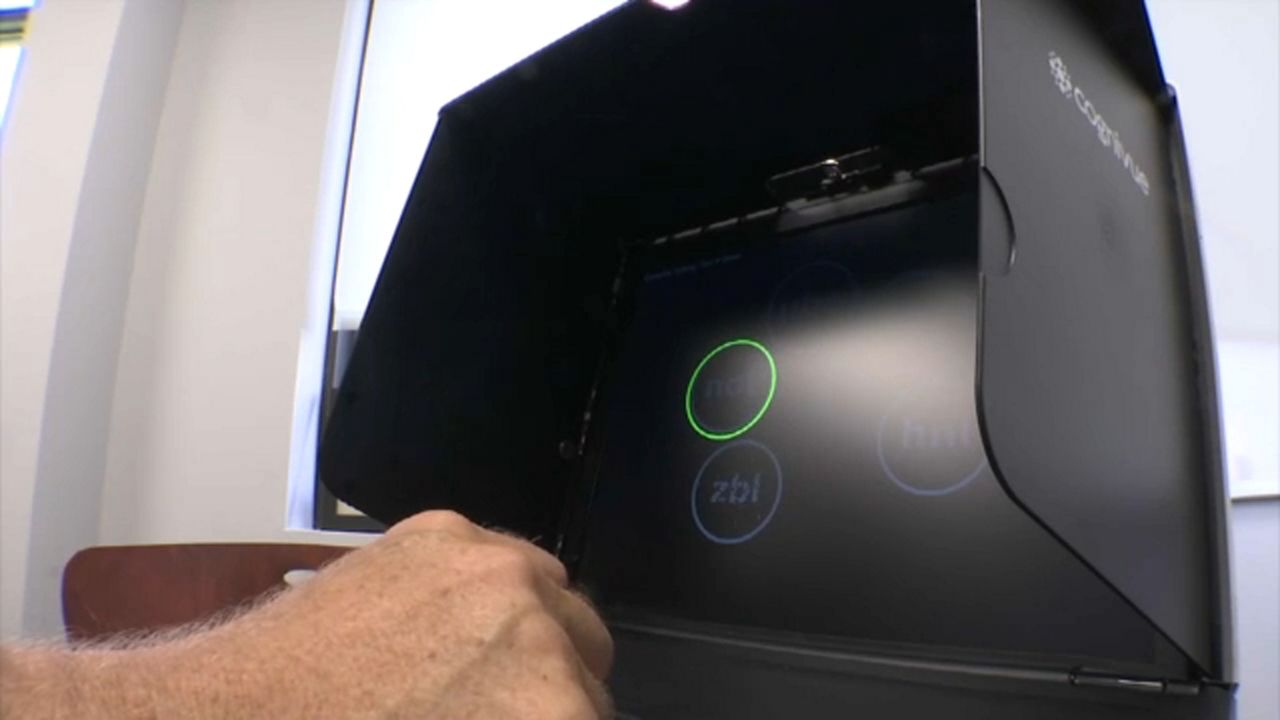 Phelan says because there's no agreed-upon standard, driving under marijuana influence cases have traditionally been difficult to prosecute. Regarding new technology and testing, he said an accepted method of testing could take years.
"As soon as you use it in court it will get challenged," said Phelan. "And then it's got to hold up to the challenge in court."
"We have all the clinical validation we need to show that we are proven to be reliable," he said. "And to be effective, and to be objective and screening for cognitive impairment. What we are doing now is saying, how do we use this in the field?"
Cognivue is owned by businessman and former gubernatorial candidate Tom Golisano, who bought the company in 2018. Developers envision the law enforcement technology would first be used to test drivers at police stations, though a roadside device is also in the works.
"This isn't a race to get to the end," said O'Neill. "This is about making sure that when we bring a product to market for this specific purpose, and that it works as intended."
If that happens, it could solve an issue cops have been trying to figure out for years.