The New York state budget picture being painted by advocates for the elderly isn't a pretty one.
There are 4.6 million people in New York over 60, but Gov. Kathy Hochul's executive budget doesn't include any new investments for the New York State Office for the Aging (NYSOFA).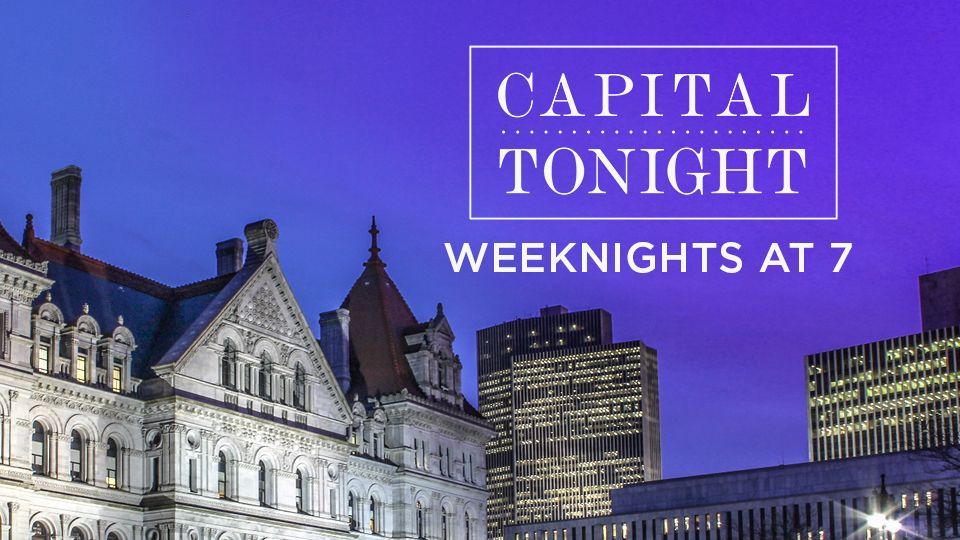 The Association on Aging in New York (AANY) provides a suite of services to the state's seniors, including home-delivered meals, case management and personal care services. Executive Director Rebecca Preve told Capital Tonight that underinvestment in this sector, the fastest growing segment of the state's population, will ultimately hurt the state's economy.
"We are not able to currently serve them based on our budget, so when you fast forward to 2040, when we're going to see a significant increase in the 60+ population, it's very difficult to determine how we're going to keep people in homes and communities without a significant investment," she said.
The state has identified the need to control Medicaid costs. Preve explained that the 59 offices for the aging around the state provide services that they view as "Medicaid prevention."
"We serve individuals that are slightly above the income benchmark for Medicaid, but cannot afford to privately pay for services in the community," she said.
The Association on Aging in NY (AANY) subsidizes those individuals in two ways: The Association prevents them from impoverishing themselves to qualify for Medicaid, and assists them with home care to prevent them from "creating a tremendous burden on family caregivers."
There are currently almost 10,000 older New Yorkers on waiting lists for these services.
In testimony to the joint legislative budget committees, Preve included the following adjustments to the governor's proposed budget:
Community services for the elderly
$38.6 million - $29.1 million to continue to provide for those currently receiving aging services
$9.5 million to address the unmet needs of older adults currently waiting to receive services such as home-delivered meals (M-F), transportation, legal services, case management, home modifications and respite
Home care
$37 million for home care services
$7 million to address the mandated rate increase for home care workers that was not covered by the state, as was done for MLTC plans for Medicaid providers
$30 million for non-Medicaid personal care services. This funding would allow the network to increase home care hours to mirror Medicaid covered authorizations and provide the mandated rate increase for direct care workers.
Fully fund 'Fair Pay for Home Care' to ensure a robust home care workforce
Elder Abuse funding
$375,000 to restore the cut to Lifespan's Elder Abuse program
Citymeals
$2 million to continue to provide meals to homebound older adults on weekends, holidays and during emergencies
Long Term Care Ombudsmen
$15 million (Executive Budget- DOH $2.5m for LTCOP can be moved to SOFA)
NORC program
$2.5 million
Increase the Human Services COLA from 2.5% to 8.5%
Health Care Worker Bonus
In last year's budget, the worker bonus program included the state Office for the Aging in the statute, however, when the state guidance came out, NYSOFA programs were not permitted to participate. We request the guidance be changed to follow the statute.
Recalibrate Executive Budget Proposals
DOH to SOFA
Move $2.5 million for the DOH Long Term Care Ombudsmen appropriation to SOFA's Long Term Care Ombudsmen longstanding appropriation and program
Move $2.1 million from the DOH care teams to the homes of older adults. Instead of creating a new program that is potentially duplicative, that appropriation should be invested in the NYSOFA budget for direct services and supports.