From u-pick pumpkins and wineries to farm breweries and event spaces, the unpredictability of markets and weather has led to a boom in agritourism in New York over the last two decades.
For the Horning family, they decided to host guests on their working dairy farm, Country Cousins Farm in Evans Mills in Jefferson County.
"We started the cabin in 2012," Stanley Horning said. "We were looking for alternative sources of income because dairy isn't always good. Like most agricultural products, there's ups and downs."
Stanley and his wife, Sharon, moved to the property in 1993 where they raise dairy, beef and chickens – in addition to their four children.
With the help of their oldest daughter, they transformed a storage shed to a spruced-up cabin for six people with four bunk beds, and a pull-out couch, complete with a view overlooking the rolling fields behind their property.
"She did a lot of the leg work as far as getting a website set up and Facebook and all that helped do some advertising," Horning said. "We finally put it up on Airbnb and then started getting a lot more guests."
The visitors that come to the farm have the option to watch the Hornings milk cows, or work in the barn, but they don't have to, Horning said.
"It's just an opportunity for people to learn what actually goes on at a farm," he said.
Horning estimates they make an extra $8,000 to $10,000 on the cabin each year, but they added a farm store about five years ago as another way to diversify their income.
"We're selling roughly around 100 to 115 gallons of raw milk a week. We've stocked up freezers with beef too," he said.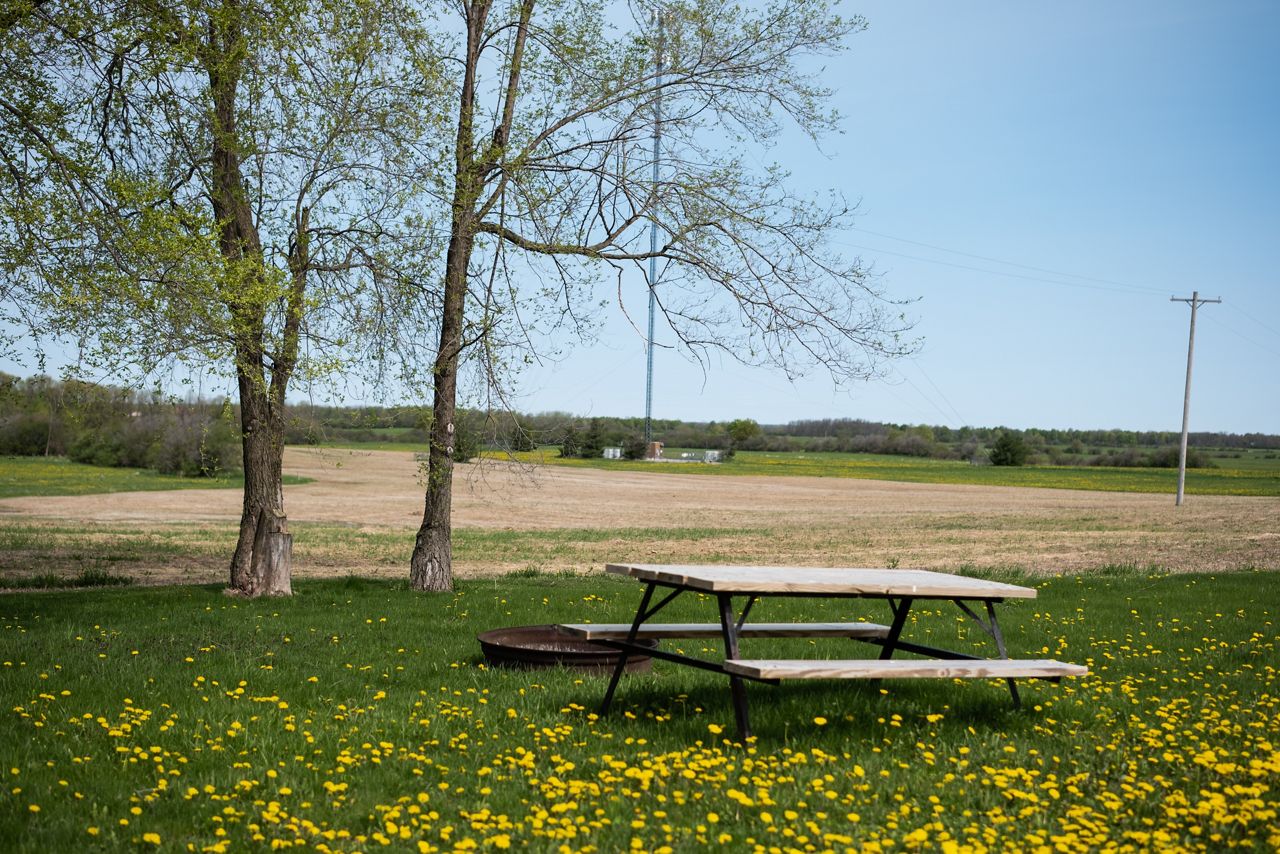 They sell cheese, eggs and jerky, as well.
According to the 2017 USDA's Census of Agriculture, there are over 800 farms in New York that incorporate agritourism into their business model.
Larkin Podsiedlik, executive director of Madison County Cornell Cooperative Extension, said in the last 20 years agritourism has grown.
"It is a way for farmers to pivot and versify their operation," she said. "It's a good way to add value to the farm and an income that's not just tied to the commodity market."
Additionally, agritourism offers an educational component, Podsiedlik said.
"The value of agritourism for the public is huge, it's an awesome way for anybody to learn about agriculture that they might not otherwise see," Podsiedlik said.
The challenge for farmers that incorporate agritourism is ensuring the safety of its visitors, Podsiedlik said.
"It's always a challenge having the public on your farm, so we have farmers who do a lot and are really well versed in it, but some only do it for open farm days," she said. "I think it's really making sure that people have a good experience and managing all those visitors can be a challenge."
New York state requires farmers post signage if they operate with agritourism such as "off limits" signs and risks relevant to on-farm activities.
In 2017, former Gov. Andrew Cuomo signed the Safety in Agritourism Act, which gave farms protection from liability and relief from the high prices of liability insurance as long as they follow those specific guidelines.
Podsiedlik said agritourism also offers more opportunities for direct-to-consumer sales.
"Using the identity of the farmer and the case for knowing where your food comes from, as sort of an added benefit of buying from local farmers, and I think that is something agritourism really lends itself to," she said.