It has been a little over a week since we had a powerful cold front sweep across New York.
This cold front brought heavy rain, strong winds, and even prompted the National Weather Service to issue Tornado Warnings on the morning of October 16.
The biggest shock to most of us was the dramatic cool down that followed behind the cold front as we transitioned from near 80 degree warmth to temperatures in the 40s and 50s.
Not surprisingly, the coldest readings were observed in the Adirondacks. This combined with remnant moisture set the stage for the high peaks of the Adirondacks to see their first snow of the season.
For Whiteface Mountain, it was more of a windy and cold day rather than a winter wonderland. Temperatures were in the 30s with peak wind gusts between 60 and 80 mph.
This screen grab of the Whiteface Summit camera shows a bleak scene at the summit but no evidence of snow sticking, at least not on October 17.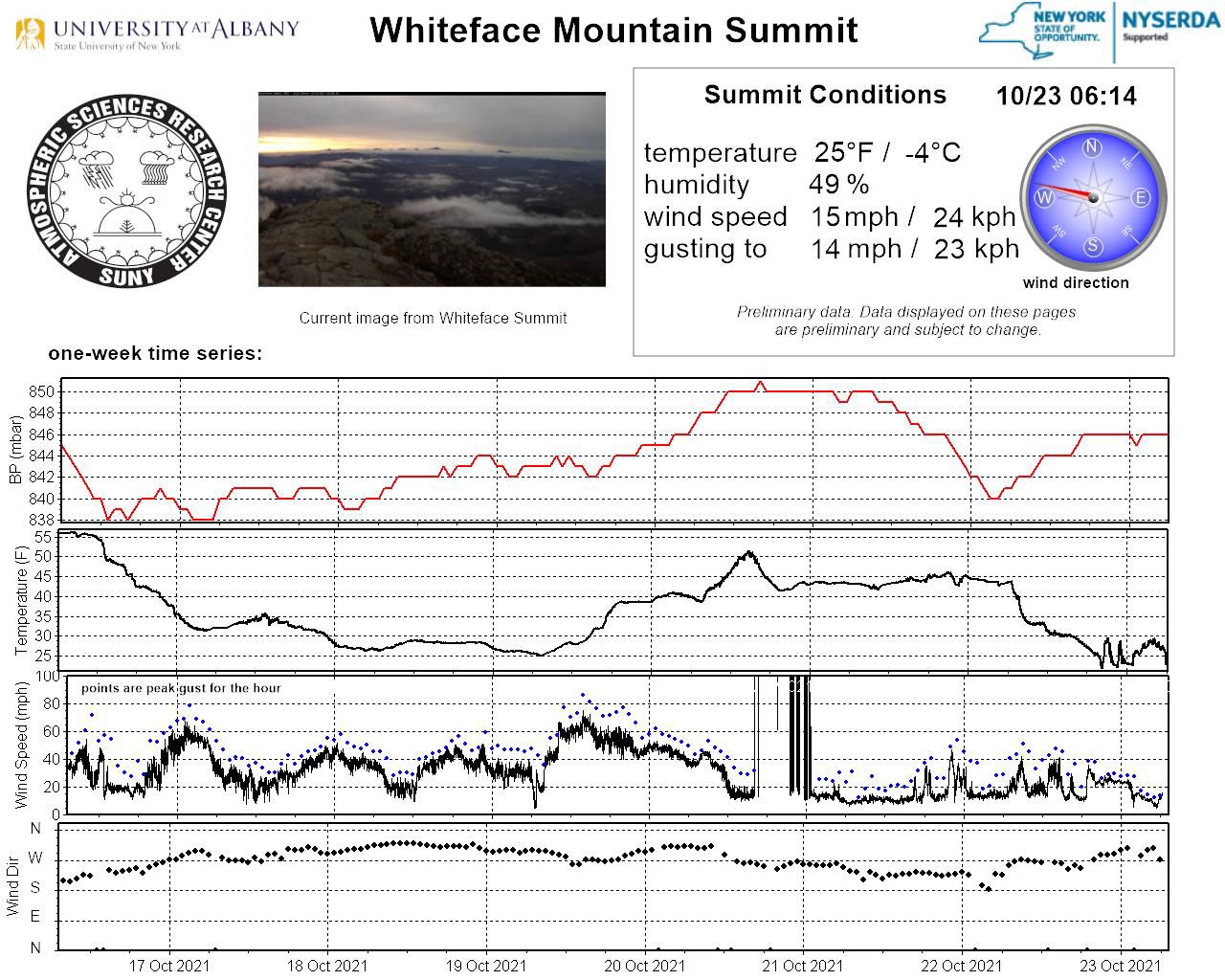 On the morning of October 18, temperatures had tumbled into the 20s, and the Whiteface summit camera was blanketed in a fresh coating of snow.
Sub-freezing temperatures continued into October 19, allowing the snow to stick around as those temperatures dipped into the mid-20s.
Meanwhile in Syracuse, there was a much different view as we warmed into the 60s.
To give you a sense of just how localized of an event this was, this view captured at the Wild Center showed that the snow was confined to just the top of Whiteface Mountain with an elevation of 4,867 feet.
By the end of the day on October 19, temperatures recovered into the upper 30s, the snow began to melt and we had a better picture of the summit.
This was the beginning of the end for the snow, and with warmer air working in, it quickly melted into the morning hours of October 20.
Since then, the cold temperatures have returned to the summit of Whiteface Mountain but the snow hasn't.
Of course the next time you hear us mention snow on-air, it will likely be another localized elevation event, but it's only a matter of time before the rest of us get in on the action.