The beginning of the year typically means it's cookie season for Girl Scouts. One Cicero scout is finding a new way to sell the popular sweets.
Fifth-grader Gianna has already figured out how to learn in a totally new way, so selling cookies during a pandemic? No sweat.
"We have to do virtual booths," she said. "We can't knock on doors so we have to hang stuff on the door handles."
---
What You Need To Know
Gianna's mom posts videos of her virtual booths to Facebook
Cookie Orders are left in the comments of virtual streams
Neighbors place orders through emails on the door hangers
---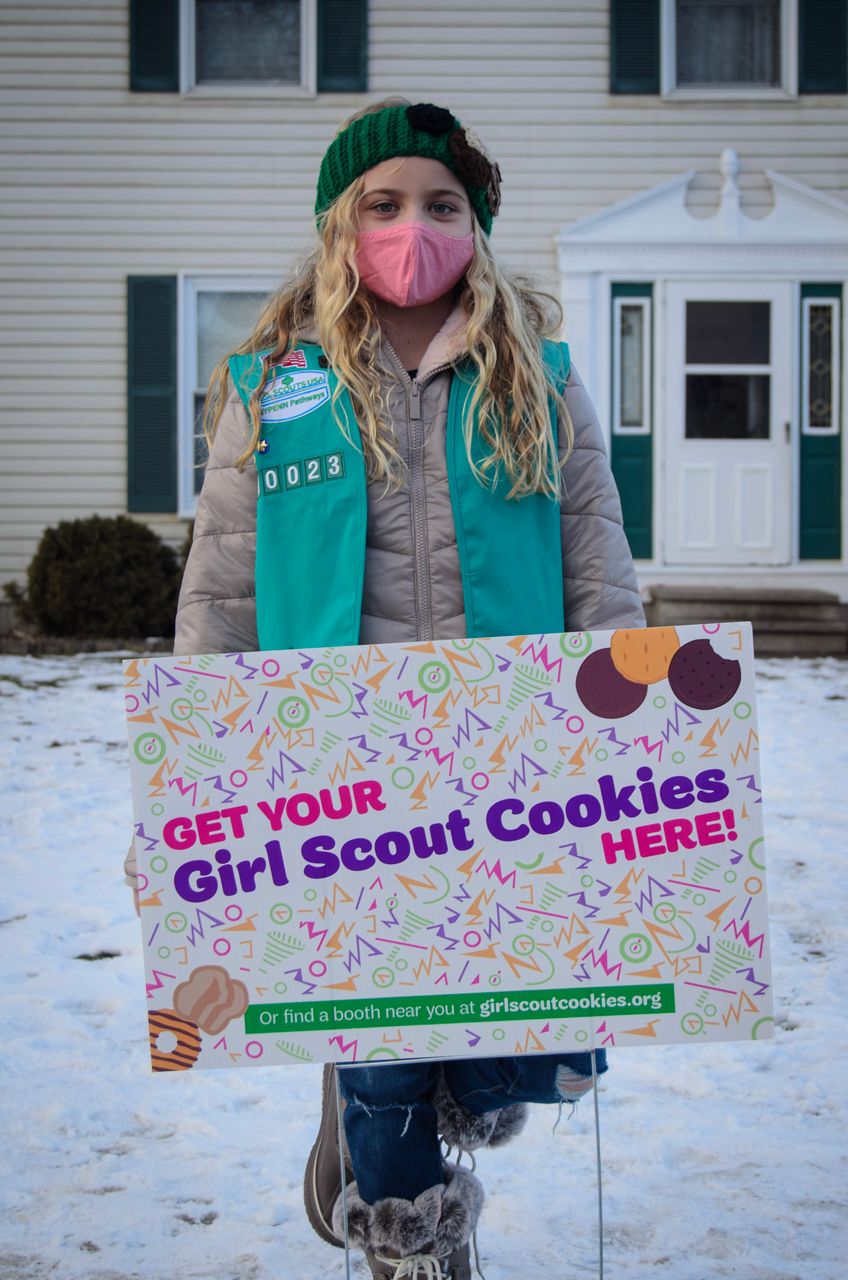 The virtual booths get live streamed on her mom's Facebook, and people place orders in the comments. Gianna says practice makes perfect like any storefront booth, but it's talking to her neighbors that she misses the most.
"I've made friends from just knocking on doors and asking," Gianna said. "And now you can't do it this year."
She still goes door to door, but only to leave the hangers. Her mother said there's a silver lining to all of this: Being forced to get creative now will build that skill for when she needs it in the future.
"Being 10 years old and adapting to all of this," Gianna's mom said. "She knows more about technology than I do now."