SILER CITY, N.C. — Like the rest of the country, schools in Siler City are experiencing a shortage of substitute teachers. One woman in particular decided to answer the call, but she's more than just a typical substitute teacher.
What You Need To Know
Cindy Bray serves as Siler City's mayor pro tem, and recently stepped in to help out since the shortage of substitutes
She taught math before her retirement and prior to taking public office
She plans to keep going with her busy schedule as long as she can
"If I was at home, I would be cleaning up, washing clothes," Mayor Pro Tem Cindy Bray said while subbing in the life skills class at Jordan Matthews High School. "This is more fun, don't you think? "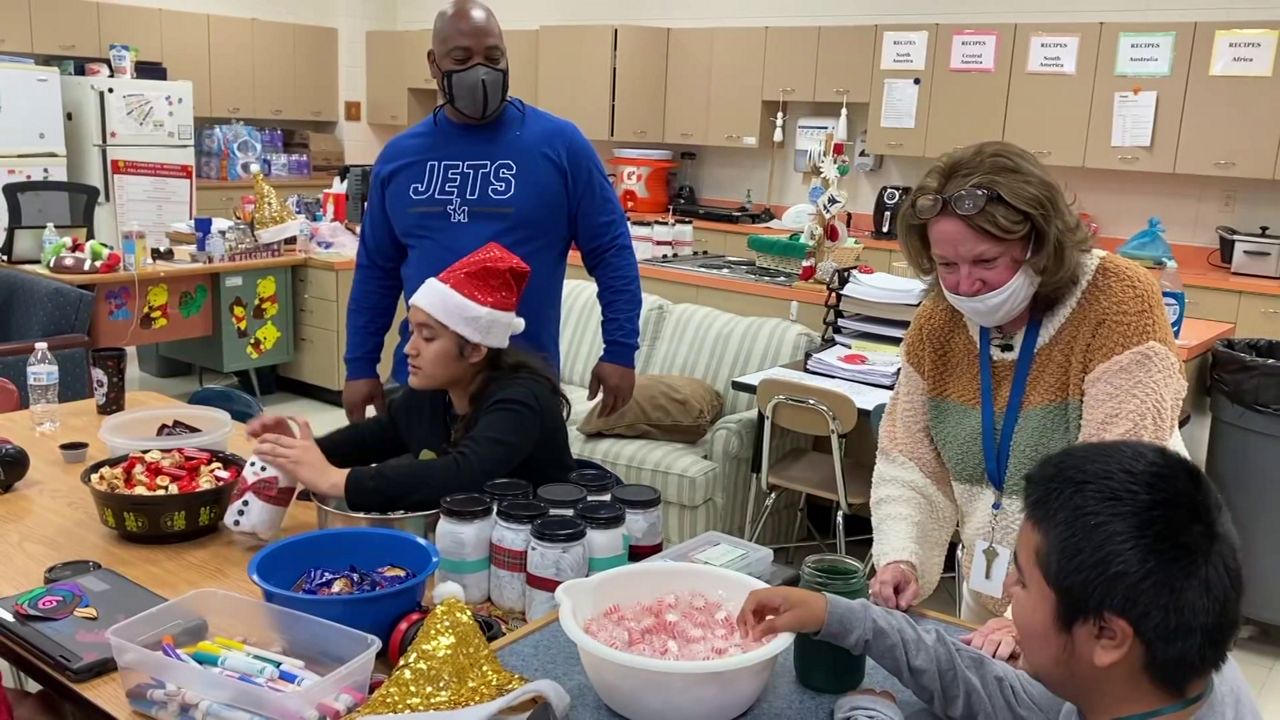 Bray taught math at the same high school for years before her retirement and before taking public office. However, when she learned the school needed more subs, she stepped up.
"I really missed the people I worked with. I missed being around them, and I missed the kids," Bray said.
She's a public servant in both capacities, caring for the well-being of those around her.
"I've lived here my whole life," Bray said. "They know me. If they call me, they know I'm going to get on it and do what I can to get it resolved."
She's going to keep her busy schedule as long as she can. Bray's son is also a full-time teacher at Jordan Matthews High.
"I feel like I'm needed. I feel like I have a purpose. It makes me feel good, and I hope it makes others as well," Bray said.