RALEIGH, N.C. — Over a decade ago, Ali Ingersoll was in a shallow-water diving accident. The accident put her in a wheelchair, making her a quadriplegic, who needs help to get through her day.
What You Need To Know
Becca Meyers pulled out of the Paralympics when she couldn't bring her personal care assistant
Ali Ingersoll is a disability advocate and says this highlights a larger problem
Ingersoll says this is an example of organizations not taking the needs of those with disabilities into consideration
But the incident didn't dampen her spirit or her love for swimming.
"It is independent. I don't need help when I do it, and I just absolutely love it. It's my favorite activity in the world. I'm like the paralyzed mermaid," Ingersoll said.
Ingersoll is now a disability advocate in addition to her day job, speaking out about the rights and needs of those in the community.
So when she heard that Becca Meyers had dropped out of the Tokyo Paralympics, she was furious.
Meyers is a swimmer and six time Paralympic medalist. She's also blind and deaf. She pulled out of the games after she was told she couldn't bring her personal care assistant, her mother.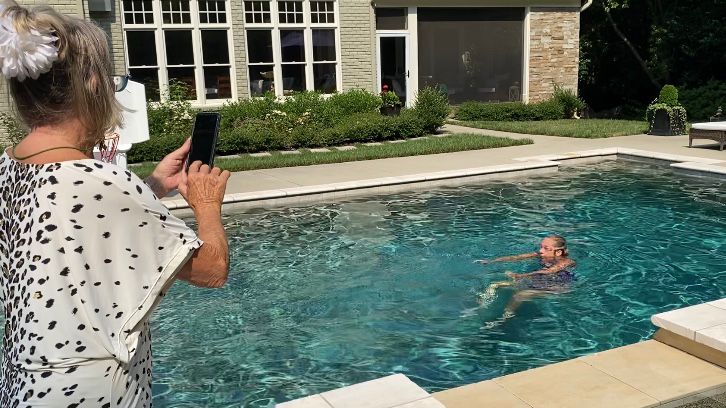 According to a report from the Associated Press, the U.S. Olympic and Paralympic Committee said there were increased restrictions on delegation size at the Tokyo Games due to the COVID-19 pandemic, which left the federation only one slot for a PCA who assisted 34 Paralympic swimmers. The PCA has more than 27 years of coaching experience and 11 years with para swimmers, the USOPC said.
"This PCA joins a staff of 10 additional accomplished swim professionals, all who have experience with blind swimmers; totaling 11 staff for 34 athletes," the USOPC said in a statement.
"The decisions we've made on behalf of the team have not been easy, and we are heartbroken for athletes who are unable to have their previous support resources available," the USOPC said. "We are confident in the level of support we will offer Team USA and look forward to providing them a positive athlete experience even in the most unprecedented times."
Ingersoll says, however, this is just another example of how people and organizations don't think about how they can meet the needs of those with disabilities, even the Paralympics, an organization designed for those with extra needs.
"It doesn't matter if you're blind or deaf or a quadriplegic, your caregivers, your mom, someone you hire, you name it. Many of us with disabilities, we physically can't function," Ingersoll said. "We have the abilities to have high-power jobs and change the world, but we need people to help us."
It's a warning to all she says because disability doesn't discriminate.
"We can join this club, any one of you can join this club for any reason," Ingersoll said. "If you do, and I hope you don't, you are going to hope that you have a system in place in this country that supports your needs and everything that you want to do and it's not there yet."