OAKWOOD, Ohio — An Ohio neighborhood turned one of its busiest streets into "Scarecrow Row" to join in on the Halloween celebration.
Every year, just outside of Dayton, Shafer Road in Oakwood becomes "Scarecrow Row."
"We love it. We do this every year," said Dayton resident Beverly Allison.
It's a tradition for Allison who was slowly driving past just to see what's on the street.
"I love all the people and the great stuff that they do and their creativity, and sometimes they just take absolute junk and make a work of art out of it," said Allison.
For several blocks, the median is filled with some of the most elaborate versions of a scarecrow.
There are about 35 of them on display. Some scarecrows are on a Ferris wheel, there's a giant moth, a skeleton wedding and even a scarecrow made out of a tree trunk.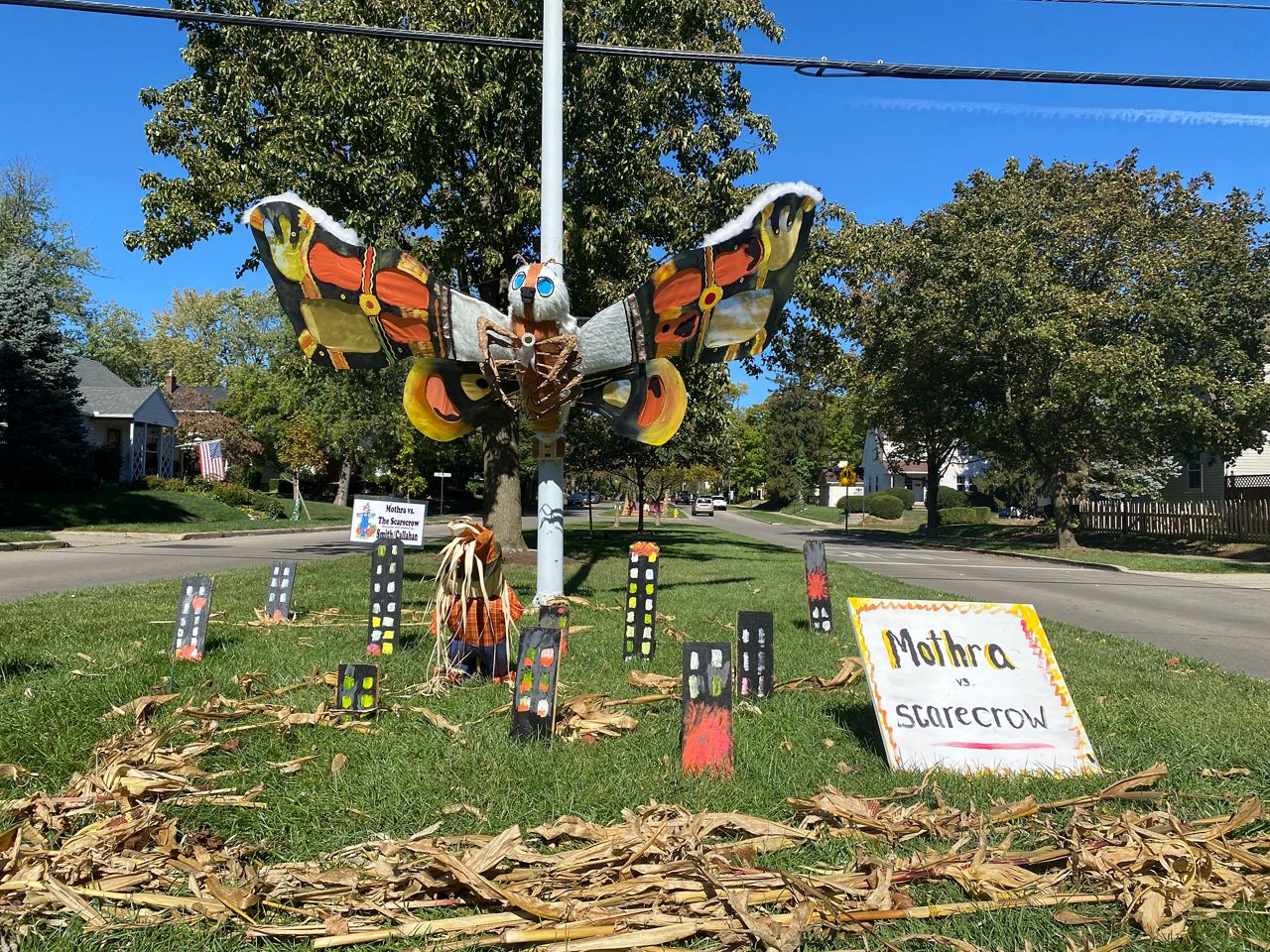 Carol Collins, director of Leisure Services and Horticulture for the City of Oakwood, helps to organize the event every year. She said what became the "Scarecrow Row" tradition started with an idea.
"In my hometown, which is Van Wert, Ohio, they just had scarecrows throughout their historical society on the outside of their building. We just felt that it was one way of getting residents involved and participating in this project and it worked," said Collins.
For the last 20 years, she said neighbors have been coming together to put everything on display.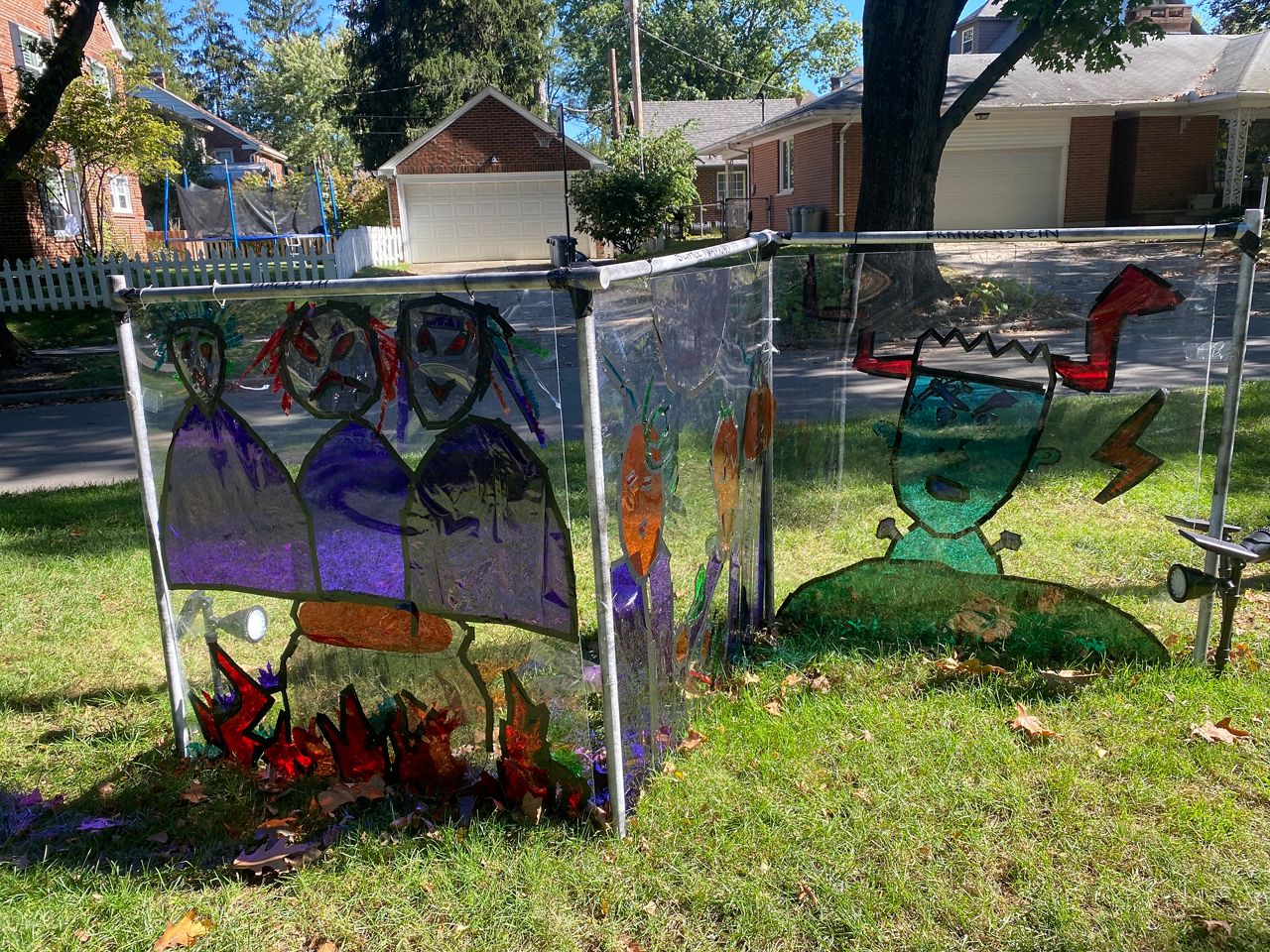 Some walked away with a prize ribbon and bragging rights to the best scarecrow display that keeps people coming back.
"In the midst of everything going on in the world, this is a really cool thing," said Allison.