TUCKASEGEE, N.C. — Uniting communities through art is the motto for a mural trail showcasing mountain heritage while also promoting inclusivity.
The Appalachian Mural Trail features more than 120 murals throughout North Carolina, Virginia, and Tennessee. The murals are in communities surrounding the Blue Ridge Mountains with a vision to follow the Blue Ridge Parkway throughout. The trail showcases local artists throughout that area. Its goal is to inspire tourists and locals to engage in the culture and traditions of the Appalachians.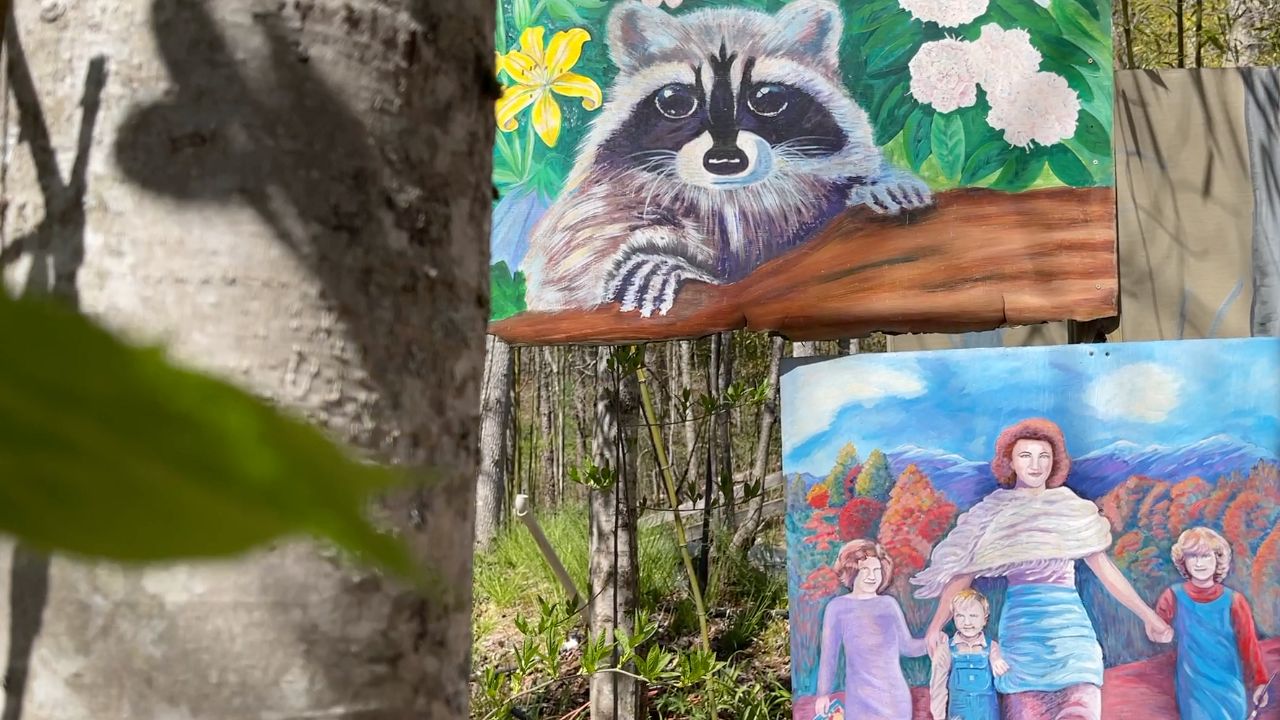 "People need to see the artists in Appalachia, how talented they are," Doreyl Ammons Cain, the co-founder of the Appalachian Mural Trail, said. "You hear about New York City; you hear about the European artists and the murals there. We have just as good or even better artists here. Why not start a mural trail so everybody can see?"
Doreyl Ammons Cain said the murals tell stories of people who lived in Appalachia, like herself, with a big focus on inclusivity.
Cain grew up in Jackson County, and that's where she lives today. Cain lives on a nature preserve on top of a mountain near Tuckasegee. She said that while growing up in the mountains in the 40s and 50s, everyone was poor but rich in other ways. Cain called it a special way of living.
She's been making art for 76 years now, and her focus is on painting murals.
"My hands have never been still, they are so busy," Cain said. "Even if I turned blind, I still think I could draw without seeing."
For her, it's therapeutic. Her husband built her a studio right beside their home, and that's where she spends the majority of every day.
Her love for life in Appalachia led Cain to her passion project, the Appalachian Mural Trail. It took nearly three decades of planning and researching to see it come to life in 2016 finally. Cain wanted to do something good with her ability to paint. She wanted to unite communities with her artwork and honor the rich mountain heritage of the Appalachians.
"A lot of people were prejudiced when I was younger, especially in this area of the mountains, but I always thought it wasn't right," said Cain. "We were all made from the same seed, so why should there be prejudice? Why should there be a difference? And there isn't any difference, only in our minds, which are created by distortion."
Cain has always tried to be inclusive with her art. It's been a part of her life since she can remember.
The latest mural she's working on honors Snowbird Cherokee women. It's being painted in Robbinsville, North Carolina. "I think being inclusive in honoring the heritage is so important," Cain said.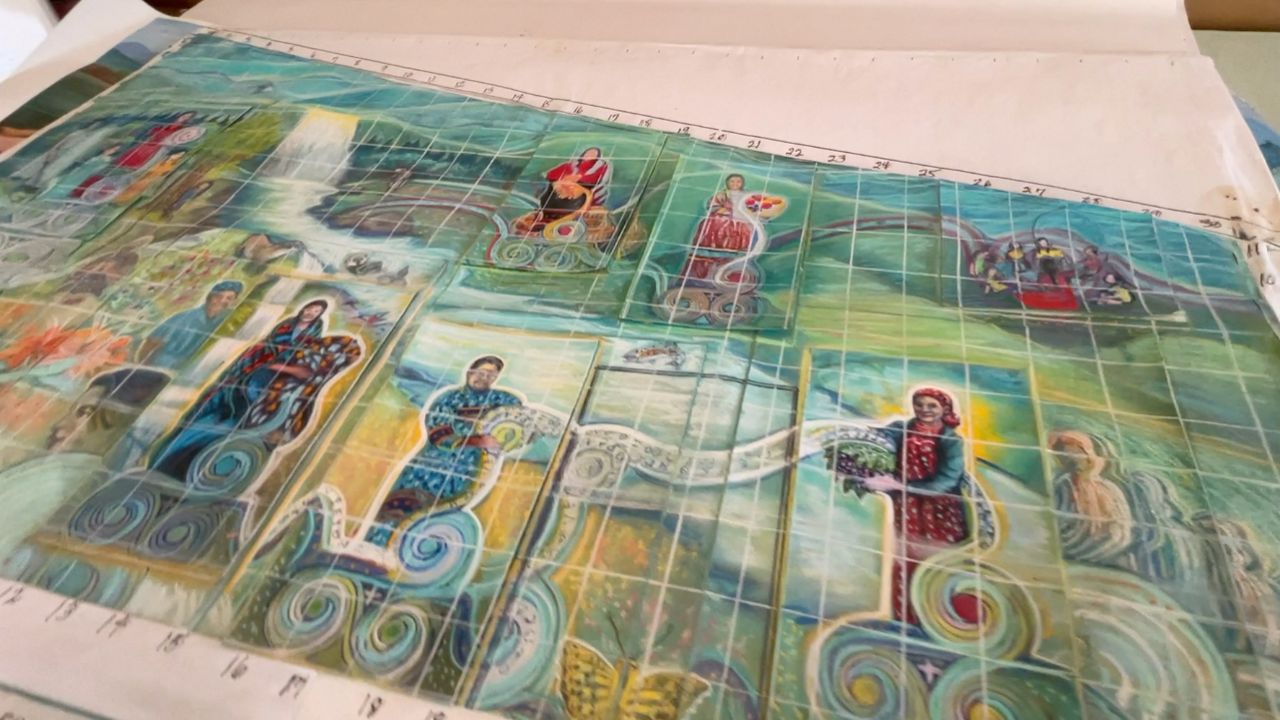 She's working on murals honoring Hispanic farmers and African-Americans for a folklife series.
"What's wonderful about art is it comes straight from the creative source," Cain said. "It doesn't get mixed up in the mind's messing and discounting and judging."
Cain also is co-founder of Catch the Spirit of Appalachia, a non-profit art and heritage organization.
To learn more about the mural trail and its locations, click here.
Clarification: A previous version of this story stated Cain's latest mural honoring Cherokee women is painted in Sparta, North Carolina. It is painted in Robbinsville, North Carolina.