BUFFALO, N.Y. — Bills fans are fired up for the team's home opener. It's a Monday Night Football showdown against the Tennessee Titans.
One passionate member of the Bills Mafia sure to be watching is Nick Manzare.
"Never in a million years would I have thought this is what I would have created," said Manzare. "And I love it. This is like my happy place."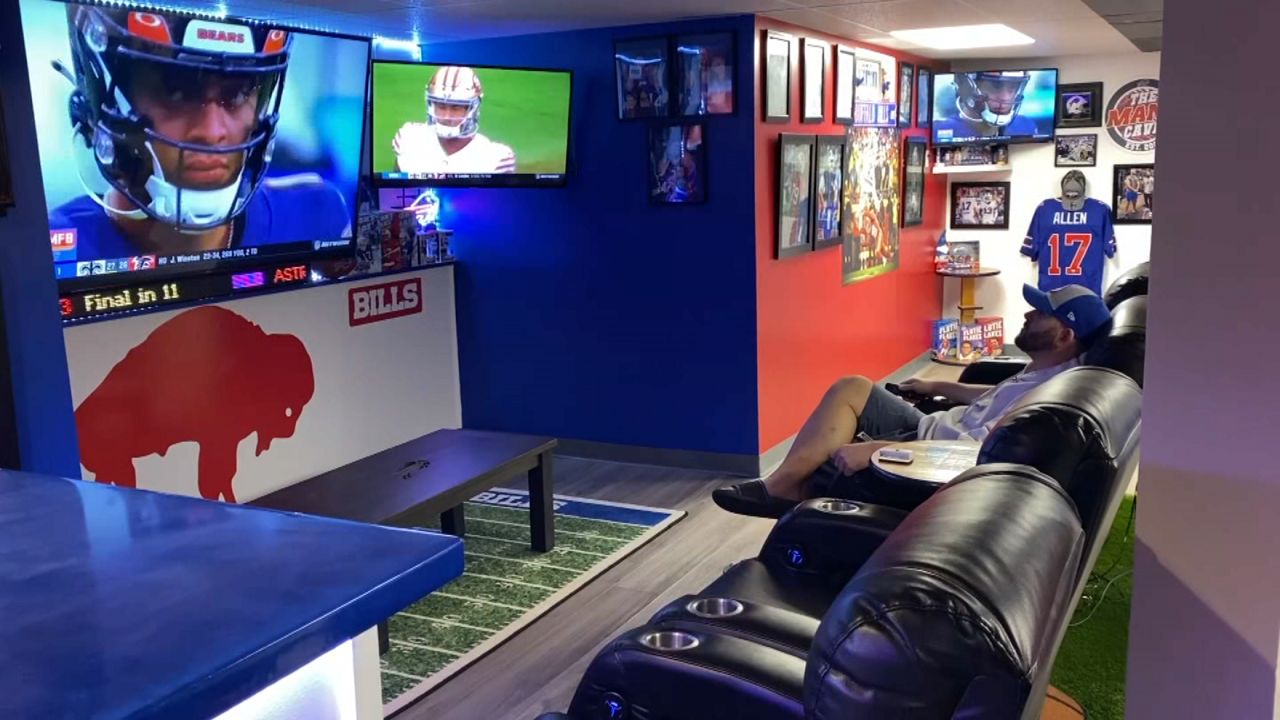 There are man caves and then there's the "Manz Cave."
"So I just want to do Bills Mafia proud and represent the right way because I think that's what they want," Manzare said.
For Manzare, Bills Mafia means family.
"My grandfather was a big Bills fan which trickled down to my dad and myself, which now I'm trying to do for my son, and it's just the process of being a Bills fan," he said.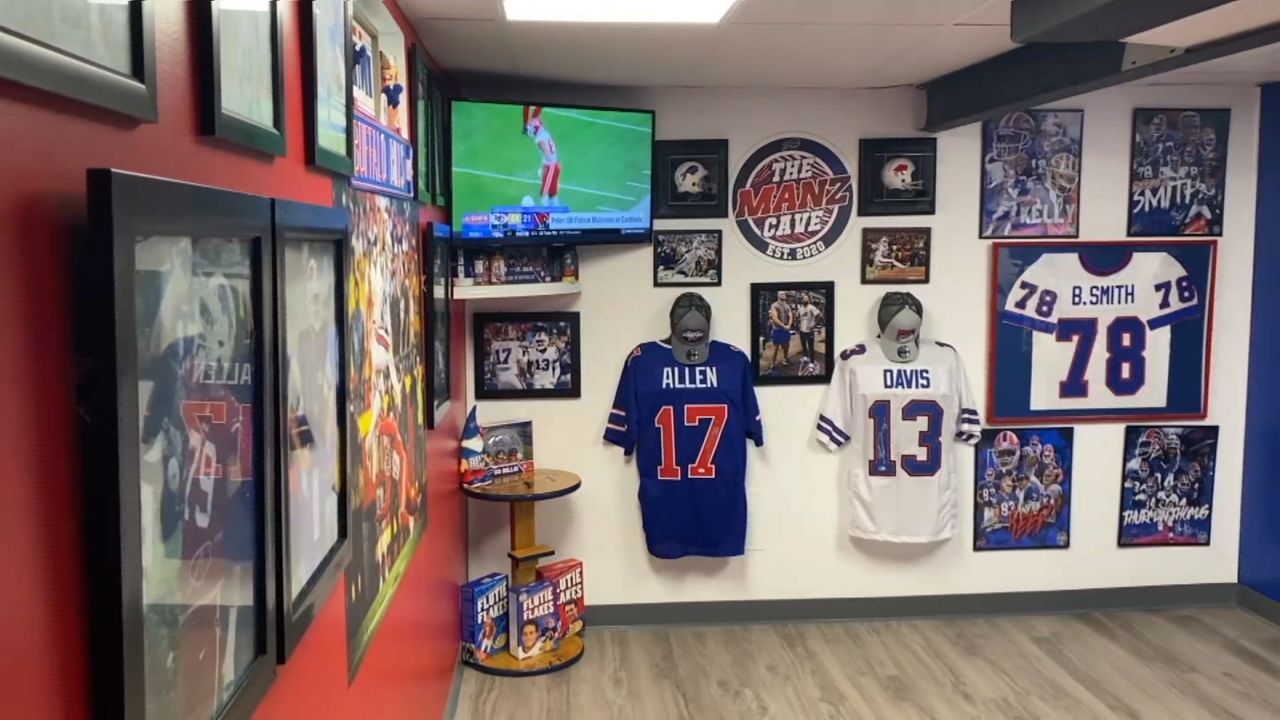 It's why he started transforming his basement into a shrine of sorts during the early part of the COVID-19 pandemic in 2020.
"Idea kind of just happened after idea," Manzare said. "Over time I've just tried to continuously improve each wall and each space."
The place is decked out with memorabilia he's collected. There are autographed helmets, jerseys, footballs and photos. It's a passion that takes time.
And while there are pieces from glory days gone by, it's the players of the present that have sparked this fanatic. Josh Allen and Stefon Diggs are at the top of that list.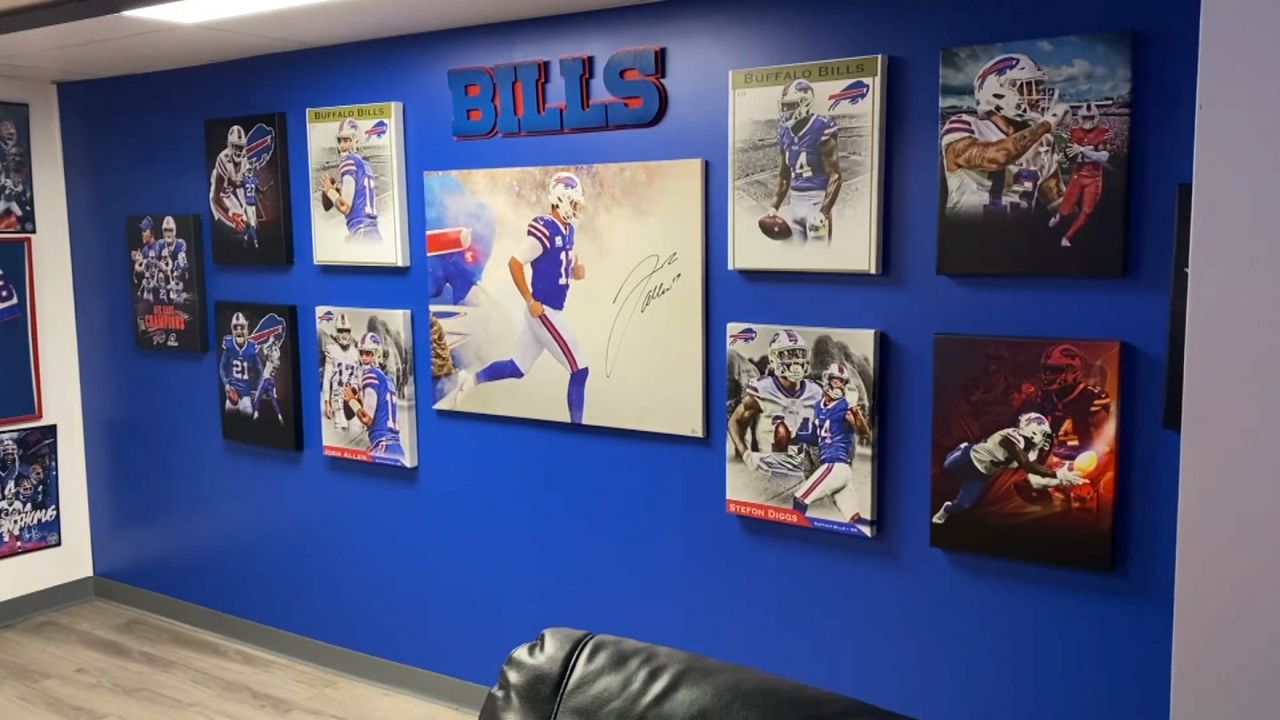 "This is the first time in my life that I feel connected with a team, a quarterback, with a receiver, with players all over this team that connect with this community," said Manzare.
And like those that suit up on the field, Nick is fueled by a competitive fire. He draws inspiration from other man caves around the country and tries to do them one better.
"It gets a rise out of us and I think I'd like to fairly say that all of us probably look at each other's and say, 'OK, I see what you're doing over there; let's see what I can do over here,' " Manzare said.
Nick has five TVs and comfy chairs to kick back and watch the games.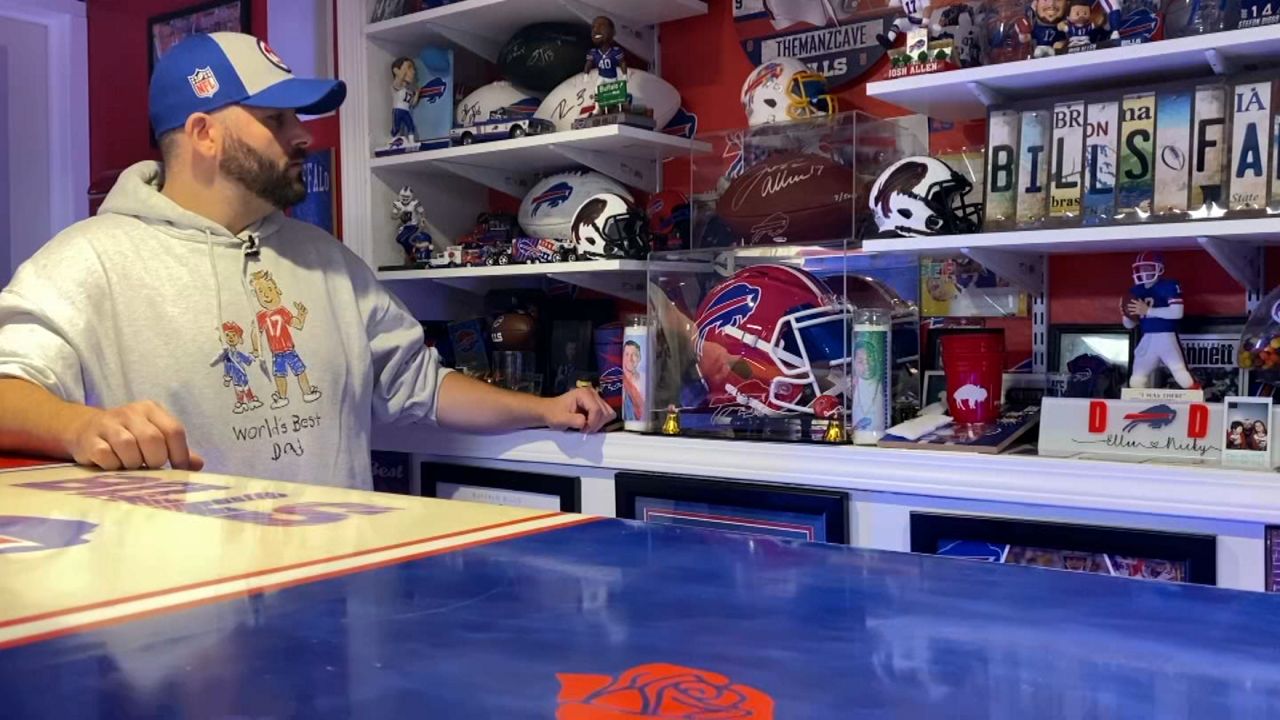 But it's the personal touches that mean the most: a bar with symbols for his kids and his late mother, and a special autism awareness helmet signed by Josh Allen — prized because Nick's son is autistic and non-verbal.
"And because it's what autism means to me and my family and how much we love Josh Allen in this family it's probably one of my ultimate favorite pieces in the place," Manzare said.
"This is where you can shut off the world, and just find your peace."